Tools - Road Bike Shop
Shop
>
Accessories
>
Tools & Maintenance
>
Tools
Park Tool Professional Cable & Housing Cutter - CN-10
The Park Tool CN-10 Professional Cable Cutter has a rubberized grip so it won't slip, and super-sharp jaws that make quick work of both cable and housing.
Park Tool Professional Pedal Wrench - PW-4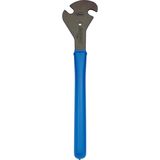 The Park Tool PW-4 Pedal Wrench is the only pedal wrench worth owning. Oversized handle is plenty long for leverage. 15mm offset openings at 30 and 45 degrees so you can easily remove pedals at any angle.
Park Tool Professional Wheel Truing Stand - TS-2.2
The Park Tool TS-2. 2 Professional Wheel Truing Stand is the one to choose for heavy shop use. Alternatively, if you do your own wheel work at home, this is the one you'll want if you appreciate high quality tools and settle for nothing less than the best. The TS-2. 2 accepts wheels up to 29"...
Park Tool Replacement Chain Tool Pin
We've used the Park CT-3 Chain Tool for decades, and it's a shop essential. The beauty of Park's professional screw-type chain tools is that they last forever. The only maintenance or repair that they'll ever require is the occasional replacement of the drive pin. This Replacement Pin will fit...
Park Tool Rotor Truing Fork - DT-2C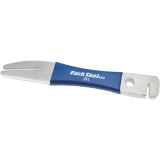 Disc Brakes have been a great advancement for mountain bikes. We love them and can barely remember bikes with anything but. However, sometimes demanding terrain, heat buildup, or even packing and shipping a bike will leave a rotor out of true. They may get bent easily, especially the larger...
Park Tool Screw Type Chain Tool - CT-3
Go to most any pro-quality bike shop and take a peek behind the counter in the work area. The Park Tool CT-3 Chain Tool is most likely the chain tool they rely on to get the job done. The cast steel body makes it comfortable and secure. Likewise, the vinyl covered T-handle gives you plenty of...
Park Tool Screw Type Chain Tool - CT-3.2
If you happen to see a shop's workspace, chances are pretty good that Park Tool's CT-3. 2 Screw Type Chain Tool is occupying coveted pegboard space. The combination of effective mechanical practices and utilitarian design have made this chain tool a shop staple, and a home mechanic favorite. It's...
Park Tool SCW-SET.3 Cone Wrench Set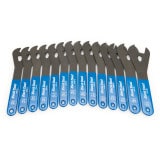 Keep your hubs tight with the Park Tool SCW Cone Wrench Set. This set includes one each of 13-24mm, 26mm, and 28mm wrenches. And because they're built by Park Tool, there's no doubt that these shop-quality wrenches are built to last.
Park Tool Shimano/ISIS Bottom Bracket Tool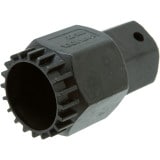 Use the trusty Shimano/ISIS Bottom Bracket Tool to service or replace your ISIS bottom brackets without screaming or needing the assistance of your local mechanic.
Park Tool Shop Cone Wrench Set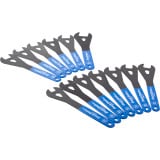 Park Tool makes some of the nicest cone wrenches this side of what you'd find inside a vintage Campagnolo Professional Tool set. And while many of today's modern hubs lack wrench flats for bearing adjustments (or lack bearing adjustments for that matter), some still do, and that's why you'll need...
<< Prev | Back | 11 | 12 | 13 | 14 | 15 | 16 | 17 | 18 | 19 | 20 | More | Next >>