Tools - Road Bike Shop
Shop
>
Accessories
>
Tools & Maintenance
>
Tools
Park Tool NP-6 Needle Nose Pliers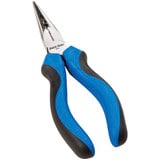 Retail Price:
$26.95
Our Price: $24.26
buy now
The uses for a set of Park Tool NP-6 Needle Nose Pliers are virtually countless. The tight spaces they can reach, the strength and precision they offer, and the durability they promise mean you'll be using the heck out of them, and that's what they're made for. Heat-treated chromoly steel and...
Park Tool Park Tool Shop Apron
Retail Price:
$19.95
Our Price: $17.96
buy now
It's easy to dirty up your favorite attire when immersed in man-cave bike repairs. Keep your spouse happy and save money on clothing with the Park Tool Shop Apron Constructed using heavy 7-ounce poly cotton twill for comfort and durability, you'll be hard-pressed to ruin those new pants of...
Park Tool Professional Cable & Housing Cutter - CN-10
Made with cold-forged, heat-treated steel, the sharp jaws of Park Tool's Professional Cable and Housing Cutters CN-10 cleanly sever both cables and housing. The cutters feature a handy built-in crimper for cable ends and a "forming hole" to ensure cables glide smoothly through fresh-cut housing.
Park Tool Professional Pedal Wrench - PW-4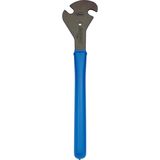 Retail Price:
$35.95
Our Price: $32.36
buy now
Park Tool's PW-4 Pedal Wrench ensures that you're taking care of your toys the correct way. The PW-4 is made with durable Cro-Moly steel and features an oversized handle that provides excellent leverage. The PW-4 allows you to easily remove pedals at any angle with 15mm offset openings at 30 and...
Park Tool Professional Wheel Truing Stand - TS-2.2
Retail Price:
$279.95
Our Price: $251.96
buy now
Channeling Park Tools' 35 years of experience producing industry-leading truing stands, the Professional Wheel Truing Stand - TS-2. 2 improves upon the legendary performance of the TS-2 stand, making it more precise and versatile than ever (the previous TS-2 didn't work with 29-inch wheels). Its...
Park Tool Ratcheting Torque Wrench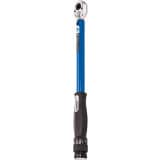 Retail Price:
$115.95
Our Price: $104.36
buy now
As more and more parts and frames and wheels are made from carbon fiber, proper torque becomes even more important. While you could certainly crush or crack an aluminum or steel component, you had a pretty good idea what 'too tight' felt like. Carbon's a bit different, and because of that, we...
Park Tool Replacement Chain Tool Pin
We've used the Park CT-3 Chain Tool for decades, and it's a shop essential. The beauty of Park's professional screw-type chain tools is that they last forever. The only maintenance or repair that they'll ever require is the occasional replacement of the drive pin. This Replacement Pin will fit...
Park Tool Rescue Wrench - MT-1C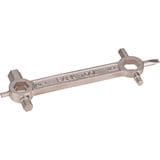 Retail Price:
$11.95
Our Price: $10.76
buy now
Each of the nine tools on the Park Tool MT-1C Hex Keys is positioned so you don't have to dislocate your wrist just to tighten nuts, bolts, and screws that are hard to reach. The cast-steel and nickel-plated MT-1C multi-tool has five hex wrenches, three socket wrenches, and a screwdriver, and...
Park Tool Screw Type Chain Tool - CT-3
Go to most any pro-quality bike shop and take a peek behind the counter in the work area. The Park Tool CT-3 Chain Tool is most likely the chain tool they rely on to get the job done. The cast steel body makes it comfortable and secure. Likewise, the vinyl covered T-handle gives you plenty of...
Park Tool Screw Type Chain Tool - CT-3.2
If you happen to see a shop's workspace, chances are pretty good that Park Tool's CT-3. 2 Screw Type Chain Tool is occupying coveted pegboard space. The combination of effective mechanical practices and utilitarian design have made this chain tool a shop staple, and a home mechanic favorite. It's...
<< Prev | Back | 11 | 12 | 13 | 14 | 15 | 16 | 17 | 18 | 19 | 20 | More | Next >>