Tools - Road Bike Shop
Shop
>
Accessories
>
Tools & Maintenance
>
Tools
Park Tool Shop Sprocket Remover / Chain Whip - SR-2.2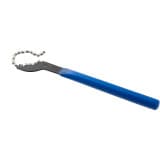 The ability to work on your own bike is what distinguishes the fanatic from the frenetic in cycling. The fanatic rides with the satisfaction that his bike is tuned perfectly by his own hands, while the frenetic punishes his bike and relies on a random mechanic to fix it. The Park Tool SR-2. 2...
Park Tool Single Speed Spanner - SS-15
The Park Tool Single Speed Spanner SS-15 is the bike tool you need to complement your minimalist lifestyle. Pedal wrench? Check. 15mm axle nut wrench? Got it. Tire lever? Yup. Bottle opener? You know it. It's got just about everything you need to fix your fixie, and keep you lubed up in the...
Park Tool Socket and Bit Set - SBS-1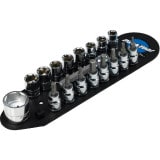 When it comes to your tools you want something that is going to do the job and last a long time. With the Park Tool Socket and Bit Set - SBS-1 you get both thanks to chrome vanadium steel construction. These 3/8 in drive compatible bits and sockets are ideal for use with Park Tool Torque wrenches...
Park Tool Spoke Wrench for Mavic Wheel Systems - SW-13
Take control of those pesky Mavic spoke nipple systems with the Park Tool SW-13 Spoke Wrench. The small end accommodates integrated nipples with the 5. 65mm OD splines and 7mm threaded nipples. The large end fits the 9mm spline OD eyelets of 'FORE drilled rim adapters' used on the XM819, EX823,...
Park Tool Spoke Wrench SW-0 Through SW-3
This professional quality, precision-sized spoke wrench is hardened and chrome plated for long service. The SW-0 is sized for 3. 22mm (0. 127") nipples and fits Wheelsmith, Marwi and DT, Edco as well as other brands of nipples. The SW-1 is for 3. 3mm (0. 130") nipples. The SW-2 is for 3. 45mm (0....
Park Tool Storage Hook
Stop leaning the quiver and start hanging your steeds with a tasty set of Park Tool Storage Hooks. Red for wood threads, black for bolt-on
Park Tool Team Issue Portable Repair Stand - PRS-25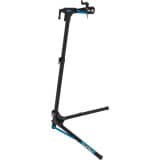 Like the PCS-10 Home Mechanic Stand, Park Tool's PRS-25 Team Issue Repair Stand employs a folding design for easy storage and a three-point base for stability on any surface -- be it smooth concrete in your garage or in a rain soaked gravel lot at a 24 hour race. But compared to the PCS-10, the...
Park Tool Team Race Stand - PRS-20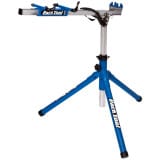 The Park Tool PRS-20 Team Race Stand is a compact, Euro-style work stand that securely holds your bike without clamping the frame tubes or seat post. Ideal for bikes with ultra lightweight frame tubes and seatposts, and for bikes with tight access areas that can't be clamped. Originally designed...
Park Tool Threadless Fork Saw Guide - SG-6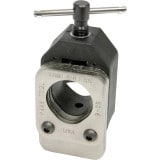 Get rid of that unsightly spacer stack and chop a little off the steer tube with the Park Tool SG-6 Threadless Fork Saw Guide. The SG-6 helps you make a straight, even cut on your sub-1. 5-inch steer tube.
Park Tool Thru Axle Adapters - For all Park Tool Truing Stands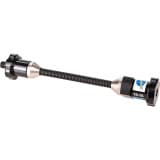 Retail Price:
$54.95
Our Price: $51.99
buy now
Keeping up with industry standards can be a true P. I. T. A. and can often render old tools useless. Add the Park Tool Thru Axle Adapter--good for all Park Tool Truing Stands--and your trusty-ol' stand will now work with all the new axle standards.
<< Prev | Back | 11 | 12 | 13 | 14 | 15 | 16 | 17 | 18 | 19 | 20 | More | Next >>