Tools - Road Bike Shop
Shop
>
Accessories
>
Tools & Maintenance
>
Tools
Park Tool Team Issue Portable Repair Stand - PRS-25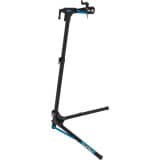 Like the PCS-10 Home Mechanic Stand, Park Tool's PRS-25 Team Issue Repair Stand employs a folding design for easy storage and a three-point base for stability on any surface -- be it smooth concrete in your garage or in a rain soaked gravel lot at a 24 hour race. But compared to the PCS-10, the...
Park Tool Team Race Stand - PRS-20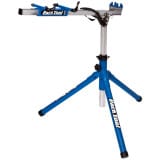 The Park Tool PRS-20 Team Race Stand is a compact, Euro-style work stand that securely holds your bike without clamping the frame tubes or seat post. Ideal for bikes with ultra lightweight frame tubes and seatposts, and for bikes with tight access areas that can't be clamped. Originally designed...
Park Tool Threadless Fork Saw Guide - SG-6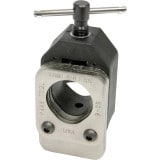 Get rid of that unsightly spacer stack and chop a little off the steer tube with the Park Tool SG-6 Threadless Fork Saw Guide. The SG-6 helps you make a straight, even cut on your sub-1. 5-inch steer tube.
Park Tool Tire & Tube Repair Kit - TR-1C
Remove stubborn tires and seal punctures with the Park Tool Tire & Tube Repair Kit - TR-1C.
Park Tool Tire Lever Set - TL-1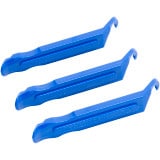 We have learned the hard way the things that do not substitute for a tire lever: Metal spoon, screwdriver, fingers, floor pump thumblock, prayer and much more. The humble tire lever, in this case the Park Tool TL-1 Set-of-3 Tire Levers, is something so simple yet so vital for happy &...
Pedro's 2-Piece Screwdriver Set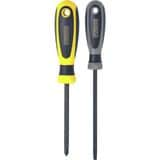 Designed for ease of use, comfort, and lasting durability, Pedro's professional-grade 2-Piece Screwdriver Set provides the common sizes found on bicycles. This includes a #2 Phillips and a 5. 5mm flat-blade screwdriver, both featuring dual-density, ergonomic thermoplastic handles to provide a...
Pedro's 5-Piece Screwdriver Set w/Pouch
The Pedros 5-Piece Screwdriver Set includes two Phillips and three flathead screwdrivers, so you never have to search the house to find the right one. Plus, Pedros includes a roll-up organizer that can also be hung from the wall behind your workbench.
Pedro's 5mm Hex Driver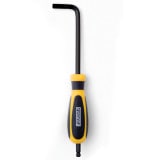 Find us a post-eighties bike that doesn't have a 5mm hex and we'd be impressed. They're everywhere, and even with the Torx family vying for supremacy, the trusty five will always be the most used tool on a mechanic's bench -- that's why Pedro's offers this 5mm Hex Driver. It's for those who...
Pedro's Adjustable Wrench - 10in
Adjustable wrench's come in all sorts of sizes and shapes ... and quality. Pedro's knows the importance of a premium Adjustable Wrench to mechanics, and offers this 10in version as an alternative to the questionable products populating big-box hardware stores. An innovative jaw design prevents...
Pedro's Apprentice Bench Tool Kit
Repair and maintenance on modern bicycles often requires little more than proper tools and an ability to read directions. Acquiring those tools, however, can be daunting. Luckily, Pedro's Apprentice Bench Tool Kit is packed with specialty tools in a turnkey package that covers much more than the...
<< Prev | Back | 11 | 12 | 13 | 14 | 15 | 16 | 17 | 18 | 19 | 20 | More | Next >>