Tools - Road Bike Shop
Shop
>
Accessories
>
Tools & Maintenance
>
Tools
Birzman 20 Piece Travel Box Tool Kit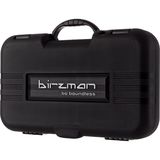 When you're on a road trip, miles from home, a mechanical failure can put a serious damper on the riding and, in some cases, end the riding altogether. Swoop in with your Birzman tool kit and save the day. Perfect for the bike mechanic on the go, the Birzman 20-Piece Travel Box Tool Kit includes...
Birzman 37 Piece Studio Box Tool Kit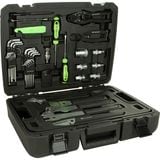 Aside from the work stand, this is everything you'll need to repair your bicycle, unless you break the frame. The Birzman 37-Piece Studio Box tool kit keeps your entire shop in one easy-to-carry polyethylene case. Your days of rifling through every drawer in the garage to find a tool are over. It...
Birzman Dragonfly Chain Tool
The Birzman Dragonfly Chain Tool would make a welcome addition to any shop, and that assumption is based on its looks alone. Beauty is much more than skin deep in the Dragonfly's case, however. The Dragonfly is made with super durable forged aluminum. It's CNC-machined for incredible precision,...
Birzman Hex Key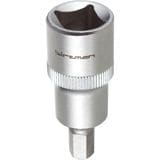 Use Birzman's Hex Key to tighten and adjust, well, pretty much everything on your bike. This chrome vanadium tool gets the job done whether you're tightening your headset, cranking down your suspension, or any one of a dozen other tasks.
Birzman Light-Er 9-11 Speed Portable Chain Tool
Normally, what a tool looks like isn't really relevant. When you first see the Birzman Light-Er 9-11 Speed Portable Chain Tool, however, you can't help but admire the craftsmanship. There are good reasons for the beauty of its components. The tool is CNC-machined, which ensures the precision and...
Birzman Specialist Wrench Set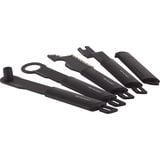 Since it's the main interface between your pedaling power and the bike, making adjustments to your drivetrain can be intimidating, but having good tools can transform tentative fiddling to confident wrenching. Birzman's Specialist Wrench Set is a compact, high-quality package that makes cassette...
Birzman Studio Deadblow Hammer
Sometimes a little blunt force is needed when you're pulling apart your bike, but hitting it with a metal hammer is about as smart as trying to stop a train with an outstretched arm. Instead, use the Birzman Studio Deadblow Hammer, made of H-type rubber, to lovingly beat your bike without...
Birzman T-Bar Hex Wrench Set w/ Stand
Hexes all do the same job, but some, like the Birzman T-Bar Hex Wrench Set with Stand, make that job a little bit easier. Not only does this set come with eight hexes, ranging in size from 2mm to 10mm, but it has a T25 Torx as well, along with a handsome stand to keep everything organized and...
Birzman Tubing Cutter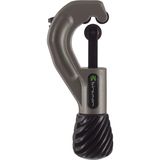 Your sexy new fork just arrived, and now it's time to fit it to your head tube. Please don't say you'll be cutting it with that hacksaw. Studies have shown that 94% of all steerer tubes cut with a hacksaw are crooked. OK, we made up that statistic, but it might be true. The Birzman Tubing Cutter...
Blackburn Heist 10 Bike Tool
The Blackburn Heist 10 Bike Tool includes everything you need for a quick middle-of-the-road or trailside repair. 2 through 8mm hex keys (including 2. 5, not including 7) take care of just about everything on your bike. The included T25 Torx, philips, and flathead screwdrivers take care of...
<< Prev | Back | 1 | 2 | 3 | 4 | 5 | 6 | 7 | 8 | 9 | 10 | More | Next >>