Tools - Road Bike Shop
Shop
>
Accessories
>
Tools & Maintenance
>
Tools
Abbey Bike Tools Team Issue Ti Hammer
Originally made as a one-off tool for a special order, the Abbey Bike Tools Team Issue Ti Hammer is becoming a staple in the tool kits of many serious traveling mechanics. It weighs in at just 265g and is just one foot long, so it can be part of a travelling tool kit but still has enough heft and...
Abbey Bike Tools Truing Stand Adapter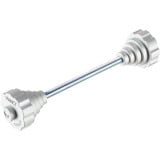 These days, the current crop of hub standards has made both wheel building and truing a complicated affair. We don't accredit this to our own inabilities, but more so to the dizzying bevy of stand adapters out there. However, with the Abbey Bike Works Truing Stand Adapter you're able to keep your...
Birzman 1/2" Ratchet and Socket Set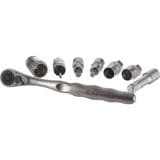 Maintenance and part replacement is easier (or at least possible) if you have the right tools. Birzman's 1/2" Ratchet and Socket Set is designed to handle your hex, Shimano bottom bracket, Shimano HG cassette, and Shimano MF Freewheel needs with an assortment of chrome vanadium steel sockets and...
Birzman 20 Piece Travel Box Tool Kit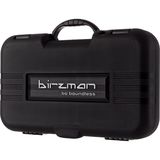 Retail Price:
$249.95
Our Price: $172.99
buy now
When you're on a road trip, miles from home, a mechanical failure can put a serious damper on the riding and, in some cases, end the riding altogether. Swoop in with your Birzman tool kit and save the day. Perfect for the bike mechanic on the go, the Birzman 20-Piece Travel Box Tool Kit includes...
Birzman 37 Piece Studio Box Tool Kit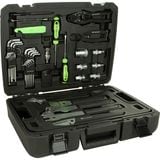 Aside from the work stand, this is everything you'll need to repair your bicycle, unless you break the frame. The Birzman 37-Piece Studio Box tool kit keeps your entire shop in one easy-to-carry polyethylene case. Your days of rifling through every drawer in the garage to find a tool are over. It...
Birzman Dragonfly Chain Tool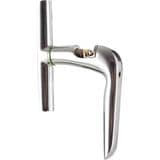 Retail Price:
$74.95
Our Price: $60.28
buy now
The Birzman Dragonfly Chain Tool would make a welcome addition to any shop, and that assumption is based on its looks alone. Beauty is much more than skin deep in the Dragonfly's case, however. The Dragonfly is made with super durable forged aluminum. It's CNC-machined for incredible precision,...
Birzman Hex Key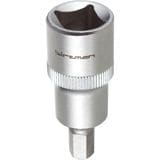 Use Birzman's Hex Key to tighten and adjust, well, pretty much everything on your bike. This chrome vanadium tool gets the job done whether you're tightening your headset, cranking down your suspension, or any one of a dozen other tasks.
Birzman Specialist Wrench Set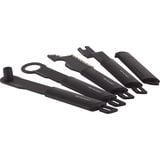 Since it's the main interface between your pedaling power and the bike, making adjustments to your drivetrain can be intimidating, but having good tools can transform tentative fiddling to confident wrenching. Birzman's Specialist Wrench Set is a compact, high-quality package that makes cassette...
Birzman Studio Deadblow Hammer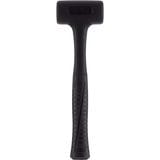 Sometimes a little blunt force is needed when you're pulling apart your bike, but hitting it with a metal hammer is about as smart as trying to stop a train with an outstretched arm. Instead, use the Birzman Studio Deadblow Hammer, made of H-type rubber, to lovingly beat your bike without...
Birzman T-Bar Hex Wrench Set w/ Stand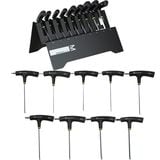 Hexes all do the same job, but some, like the Birzman T-Bar Hex Wrench Set with Stand, make that job a little bit easier. Not only does this set come with eight hexes, ranging in size from 2mm to 10mm, but it has a T25 Torx as well, along with a handsome stand to keep everything organized and...
<< Prev | Back | 1 | 2 | 3 | 4 | 5 | 6 | 7 | 8 | 9 | 10 | More | Next >>