Mini Pumps - Road Bike Shop
Shop
>
Accessories
>
Pumps & Co2 Inflators
>
Mini Pumps
Blackburn Airstik SL Pump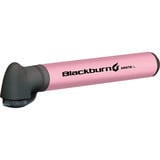 Retail Price:
$24.94
Our Price: $18.70
buy now
What ever happened to the pump peg? Whenever we look at mini-pumps, and the Blackburn AirStik SL is no different, we find ourselves longing for a way to mount a full-size frame pump under the top tube of our bike. They were so easy. Even the plastic Silca pumps were better than most of the...
Blackburn Outpost HV Mini Pump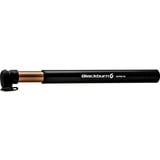 The Blackburn Outpost HV Mini Pump cranks out some serious air from a small space. The Outpost HV (High Volume) has a TwistGrip valve head that can accommodate both Schrader and Presta by simply rotating the head itself, making it easy to operate, even with gloves. You can shove up to 80psi in...
Crank Brothers Gem Pump
Retail Price:
$21.95
Our Price: $19.76
buy now
Stuff the Crank Brothers Gem Pump in your pack and you'll be the envy of flat tire enthusiasts everywhere. This high-volume dual piston pump can get you all the way to 130 PSI if you need it to, and it does it in a hurry. It also does it in stylish anodized color, or in classic silver, if that's...
Crank Brothers Pump Mounting Bracket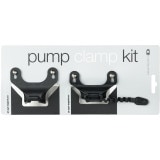 Retail Price:
$5.95
Our Price: $5.36
buy now
Carrying a tire pump in your jersey packet is a bit awkward. There's the worry that it will fall out and well, it just takes up space. However, if you own a Crank Brothers Sterling or Gem pump, you can easily attach it to your bike frame with the Crank Brothers Pump Mounting Bracket. The bracket...
Crank Brothers Sterling SG Pump
Retail Price:
$44.95
Our Price: $40.46
buy now
Most mini-pumps make you guess about air pressure. That's right--the old tire squeeze. Not exactly scientific, is it? Not scientifically exact, either. The Crank Brothers Sterling SG has a handy pressure gauge built into the head, so you can get the pressure exactly right, even on the trail. The...
Lezyne Alloy Drive High Volume Pump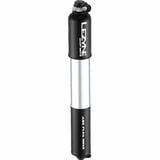 Life is filled with unexpected setbacks. Unfortunately, these happen all too often on the trail. That's why the Lezyne made the Alloy Drive Pump. Featuring the same shape and dimensions as the Carbon Drive 2, the Alloy Drive Pump gives you all of the performance at a fraction of the price. The...
Lezyne Carbon Road Drive 2 Pump
There are those who lament the end of parallel top tubes on bicycle frames. It was so easy to put a long frame-fit pump underneath it. Unfortunately for these people, the Lezyne Carbon Road Drive 2 Pump is only available now, not a decade ago. This pump is sleek, long, and reliable. It comes in...
Lezyne Gauge Drive HP Pump
CO2 inflators can be a convenient solution to a mid-ride flat. But. We've all been stranded because we reached into our saddle bag and -- would you look at that -- found that we forgot to replace the cartridge spent during our last run-in with a herd of goat heads. A dependable, high-PSI hand...
Lezyne Gauge Drive HV Pump
Forgive the silly imagery, but really, the Lezyne Gauge Drive HV is the unicorn of hand pumps. Why? First, finding well-made hand pumps with details like beautiful CNC-machined construction that can hold up to years of abuse are hard enough. Finding hand pumps with integrated pressure gauges is...
Lezyne HP Drive Pump
Getting a flat is a drag, but it's infinitely worse when you're dealing with a sub-par mini-pump. And while the Lezyne HP Drive Pump won't get air into your tire as fast as a floor pump, its durable aluminum construction and high-pressure hose ensure that you won't lose any of your precious...
<< Prev | 1 | 2 | 3 | Next >>