Mini Pumps - Road Bike Shop
Shop
>
Accessories
>
Pumps & Co2 Inflators
>
Mini Pumps
Birzman MTB Infinite Frame Pump with CO2 Inflator and Two 16g Cartidges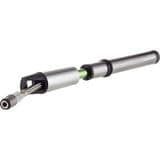 CO2 inflators and traditional pumps both have their advantages, so it makes sense that Birzman combined them into one convenient package: the MTB Infinite Frame Pump with CO2 Inflator. Maybe it's not the snappiest name, but this CNC-machined aluminum pump and inflator combo covers all your...
Birzman Velocity Apogee Pump
The Birzman Velocity Apogee Mini Pump may be a little guy, but it can lay down 160 PSI, so it's never met a road tire it can't handle. While it's meant to be frame-mounted or stashed in a pack, it features the same CNC-machined aluminum construction as Birzman's full-sized floor pumps, with a...
Birzman Zacoo Salut Shock Pump with Gauge
Dialing in your suspension is a matter of personal preference, so it helps to have a tool like the Birzman Zacoo Salut Shock Pump with Gauge lying around the garage. Sleek, small, and easy to use, this CNC-machined aluminum pump easily screws onto the Schrader valves in your fork and rear...
Blackburn Airstik 2 Stage Pump
We find ourselves in an internal debate between the Blackburn AirStik 2Stage and the AirStik SL -- faster pumping or smaller size. If you need it on your bike for a race, do you want to save 26g or have almost twice the air volume per stroke? We go back and forth, but the greater air volume does...
Blackburn Airstik SL Pump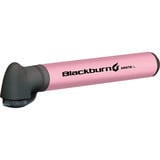 What ever happened to the pump peg? Whenever we look at mini-pumps, and the Blackburn AirStik SL is no different, we find ourselves longing for a way to mount a full-size frame pump under the top tube of our bike. They were so easy. Even the plastic Silca pumps were better than most of the...
Blackburn Mammoth AnyValve Pump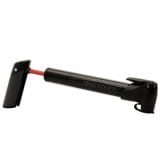 The Blackburn Mammoth AnyValve Pump takes the guesswork out of which adapter goes where. The reason is because there are no adapters to choose from with the Blackburn AnyValve Head which automatically adjusts to fit Presta, Schrader or Dunlop. SO, it's easy to figure it out. The Mammoth weighs...
Blackburn Outpost HV Mini Pump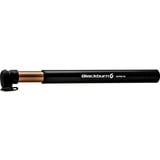 The Blackburn Outpost HV Mini Pump cranks out some serious air from a small space. The Outpost HV (High Volume) has a TwistGrip valve head that can accommodate both Schrader and Presta by simply rotating the head itself, making it easy to operate, even with gloves. You can shove up to 80psi in...
Crank Brothers Gem Pump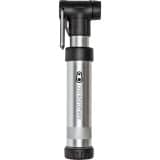 Retail Price:
$21.95
Our Price: $19.76
buy now
Stuff the Crank Brothers Gem Pump in your pack and you'll be the envy of flat tire enthusiasts everywhere. This high-volume dual piston pump can get you all the way to 130 PSI if you need it to, and it does it in a hurry. It also does it in stylish anodized color, or in classic silver, if that's...
Crank Brothers Sterling SG Pump
Retail Price:
$44.95
Our Price: $40.46
buy now
Most mini-pumps make you guess about air pressure. That's right--the old tire squeeze. Not exactly scientific, is it? Not scientifically exact, either. The Crank Brothers Sterling SG has a handy pressure gauge built into the head, so you can get the pressure exactly right, even on the trail. The...
Lezyne ABS Pen Gauge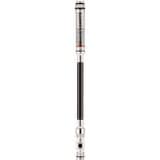 Typically, using your hand pump while out on the trail or on the side of the road to pump up the flat tire you just repaired means simply guessing how much pressure you've added, because hand pumps rarely have pressure gauges. Lezyne has stepped in with a predictably intelligent solution in the...
<< Prev | 1 | 2 | 3 | Next >>