Mini Pumps - Road Bike Shop
Shop
>
Accessories
>
Pumps & Co2 Inflators
>
Mini Pumps
Blackburn Airstik SL Pump
What ever happened to the pump peg? Whenever we look at mini-pumps, and the Blackburn AirStik SL is no different, we find ourselves longing for a way to mount a full-size frame pump under the top tube of our bike. They were so easy. Even the plastic Silca pumps were better than most of the...
Blackburn Frame Pump CF
Retail Price:
$49.95
Our Price: $19.99
buy now
You know that one of our bugs, a bee that is almost perpetually in our bonnet is how full-size frame-fit pumps are disappearing from bikes. They are supremely useful and so very PRO. Yes, we know about all the shaped carbon tubesets out there, but trust us, more can fit pumps than you think. We...
Blackburn Mammoth AnyValve Pump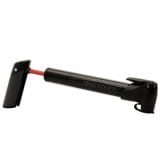 Retail Price:
$19.95
Our Price: $14.96
buy now
The Blackburn Mammoth AnyValve Pump takes the guesswork out of which adapter goes where. The reason is because there are no adapters to choose from with the Blackburn AnyValve Head which automatically adjusts to fit Presta, Schrader or Dunlop. SO, it's easy to figure it out. The Mammoth weighs...
Crank Brothers Alloy Power Pump w/ Gauge
Retail Price:
$37.95
Our Price: $30.36
buy now
While Crankbrothers pedals sometimes overshadow the rest of their products, it should be known that their forward way of thinking is prevalent here in their Power Pump Alloy. The packaging of all its features is impressive considering its size. What you get is a mini pump capable of inflating...
Crank Brothers Gem Pump
Retail Price:
$21.95
Our Price: $17.56
buy now
Stuff the Crank Brothers Gem Pump in your pack and you'll be the envy of flat tire enthusiasts everywhere. This high-volume dual piston pump can get you all the way to 130 PSI if you need it to, and it does it in a hurry. It also does it in stylish anodized color, or in classic silver, if that's...
Crank Brothers Pump Mounting Bracket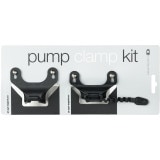 Retail Price:
$5.95
Our Price: $4.75
buy now
Carrying a tire pump in your jersey packet is a bit awkward. There's the worry that it will fall out and well, it just takes up space. However, if you own a Crank Brothers Sterling or Gem pump, you can easily attach it to your bike frame with the Crank Brothers Pump Mounting Bracket. The bracket...
Crank Brothers Sterling SG Pump
Retail Price:
$44.95
Our Price: $35.95
buy now
Most mini-pumps make you guess about air pressure. That's right--the old tire squeeze. Not exactly scientific, is it? Not scientifically exact, either. The Crank Brothers Sterling SG has a handy pressure gauge built into the head, so you can get the pressure exactly right, even on the trail. The...
Lezyne Pen Gauge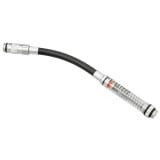 One of the torments of using mini-pump at the side of the road or trail is the absence of a pressure gauge. Lezyne designed their Pen Gauge as an accessory to give you pressure readings while using one of their mini-pumps. The in-line gauge is at the pump end of a flexible hose, similar to the...
Lezyne Pressure Drive CFH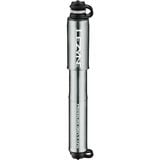 The Lezyne Pressure Drive CFH Pump accommodates a CO2 cartridge for quick trailside fixes, and for a backup, it's a traditional pump, too, for a fail-safe system. This brings assured reliability to an otherwise unpredictable sport. Both processes are as simple as removing the stow-away...
Lezyne Pressure Drive Pump
Retail Price:
$45.00
Our Price: $39.99
buy now
The Lezyne Pressure Drive Pump has all the functionality of Lezyne's Carbon Pressure Drive, just fabricated out of CNC-machined aluminum. You get a nice price break for a minimal weight penalty. The Small pump is 170mm long, while the Medium is 216mm long. Pressure Drive pumps are High Pressure...
<< Prev | 1 | 2 | Next >>