Floor Pumps - Road Bike Shop
Shop
>
Accessories
>
Pumps & Co2 Inflators
>
Floor Pumps
Blackburn Air Tower 2 Floor Pump
There's nothing worse than getting ready to hop on your bike and head out for a ride then realizing that you forgot to fill up your tires. You got distracted trying to pack food, filling your water bottle -- whatever happened, you now just want to fill them up so you can get on with your ride....
Blackburn Piston 2 Floor Pump
Replacing a loyal floor pump isn't an occasion that comes around too often, and it's not a choice we ever take lightly. If you're looking for a solid, affordable design with a gauge you'll be able to read without squinting, the Blackburn Piston 2 Floor Pump is calling your name. With an AnyValve...
Blackburn Piston 3 Floor Pump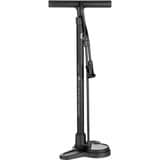 Finding a good pump may not the trendiest topic of conversation at the pre-ride coffee gathering, but it's a decision that'll have a big impact on the start of almost every day in the saddle. The Blackburn Piston 3 Floor Pump makes getting out the door a breeze with a giant pressure gauge, clean...
Blackburn Piston 4 Floor Pump
Though most of the non-cycling population might assume otherwise, not all pumps are created equal, and Blackburn's Piston 4 Floor Pump is proof. The Piston 4 is the top dog in Blackburn's new Piston series, and it embodies the sum-of-small-details ethos that can make or break a pump for us. These...
Lezyne ABS Braided Floor Pump Hose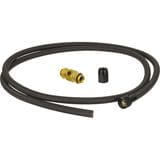 When your newly acquired bundle of cuteness sinks its sharp little puppy teeth into your favorite Lezyne floor pump hose, it's easy to assume you'll need to buy a whole new pump. Never fear though, the Lezyne ABS Braided Floor Pump Hose lets you breathe new life into that mangled, standard...
Lezyne ABS Floor Pump Hose - STD
The basic idea of a floor pump is pretty straightforward: a cylinder and a piston. Many manufacturers get this right, but few can match the reliability and innovation of Lezyne when it comes to hoses. If your hose or valve has failed -- or if you want to preempt that inevitable, ride-cancelling...
Lezyne Alloy Digital Drive ABS-2 Floor Pump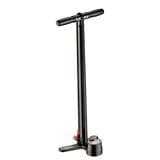 Lezyne created the Alloy Digital Drive Floor Pump because analog gauges have questionable accuracy and are hard to see clearly. A few PSI will affect your ride characteristics and comfort and that could be the difference between you and the podium. Since no one wants to lose because of that, the...
Lezyne CNC Travel Drive Floor Pump
Lezyne built the CNC Travel Drive Floor Pump with all the functional details that make its full-sized models staples for home use, just scaled down to fit in a kit bag. The Presta/Schrader Flip Chuck makes the leap to the Travel size, as do the ABS bleed valve -- which lets you dial the PSI...
Lezyne Slip Chuck
The Lezyne Slip Chuck's 90-degree bend makes it the valve head of choice for precariously positioned valve stems. Disc wheels, tri-spokes, and super-deep carbon rims -- you know the usual offenders in this category. The Slip Chuck is 100% CNC-machined aluminum and features a two-piece design to...
Lezyne Speed Chuck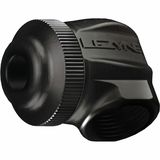 The Speed Chuck is a great add-on to Lezyne floor pumps. It screws onto the Flip-Chuck head at a right angle to make it easy to fit in a disc wheel's valve cavity. It uses washers so you can just press on the chuck without fiddling with screwing on threads. And because it's added beyond the...
<< Prev | 1 | 2 | 3 | Next >>