Floor Pumps - Road Bike Shop
Shop
>
Accessories
>
Pumps & Co2 Inflators
>
Floor Pumps
Lezyne Steel Digital Drive ABS-2 Floor Pump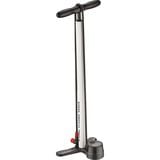 Borrowing the precise digital gauge of the upscale Alloy Digital Drive, the Lezyne Steel Digital Drive ABS-2 Floor Pump gives you an extremely accurate readout of your tire pressure. This is convenient for competitive riders and discerning enthusiasts, as a few psi discrepancy can drastically...
Lezyne Steel Drive Tall Floor Pump
We've been guilty of waxing extensively about the artful construction of Lezyne pumps for years now, and frankly, we're not likely to stop anytime soon, especially if the brand continues to tempt us with such commendable designs. The Steel Drive Tall Floor Pump exemplifies the classic, clean...
Lezyne Steel Travel Floor Pump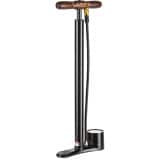 Retail Price:
$64.99
Our Price: $59.99
buy now
Lezyne's Steel Travel Floor Pump is a solid option for traveling with your bike. With an aluminum base, varnished wood handle, and steel barrel and piston, this travel floor pump was made to withstand the abuse of life on the road. The pump is only 20-inches tall, and every aspect of the pump has...
Park Tool PFP-8 Home Mechanic Floor Pump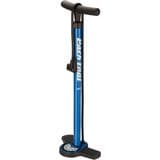 Don't struggle with wimpy hand pumps when you're equipped with the powerful pumping action of the Park Tools PFP-8 Home Mechanic Floor Pump. Staying true to Park Tool's legendary reliability, this floor pump features a sturdy steel base and grippy composite handle. The pump's pressure gauge...
Pedro's Domestique Floor Pump
Retail Price:
$33.95
Our Price: $29.88
buy now
Designed with value in mind that'll appeal to home mechanics, Pedro's Domestique Floor Pump features quality construction, a dual-valve head, and a high air-volume stroke to quickly inflate tires. The steel barrel permits a max PSI of 120, and an integrated pressure gauge ensures one of the most...
Pedro's Prestige Floor Pump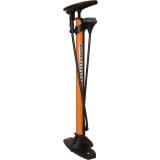 Retail Price:
$39.95
Our Price: $35.16
buy now
There's only one thing that's worse than going for a ride, only to discover that you're dragging anchor thanks to an under-inflated tire, and that's getting a flat because you couldn't be bothered to air up your steed. Thankfully, the nice people at Pedro's have you covered with the Prestige...
Pedro's Super Prestige Floor Pump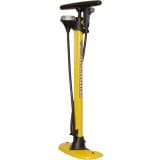 Retail Price:
$71.95
Our Price: $63.32
buy now
For those who use thier tools day in and day out, Pedro's Super Prestige is a simple, stable, and durable floor pump. The alloy barrel stands up to the knocks and dings of a busy mechanic, and its ergonomic, soft-grip handle feels great every time you grab it. The long stroke, narrow barrel...
PRO Performance Floor Pump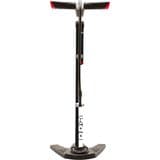 Retail Price:
$79.99
Our Price: $55.99
buy now
Bike pumps are utilitarian things, but that doesn't mean that they're all created equal. PRO's Performance Floor Pump will get you the pressure you need -- all the way up to 160 PSI -- and its sleek design and durable construction place it a level above most similarly priced floor pumps out there...
Serfas TCPG Floor Pump
Retail Price:
$34.95
Our Price: $24.46
buy now
While most of us aren't looking for pumps to set on artistic display in our living rooms, we are looking for one that'll reliably air up our tires without fail. The Serfas TCPG Floor Pump makes getting out the door a snap with an easily readable pressure gauge and durability to last through the...
Silca Aluminum Disc Chuck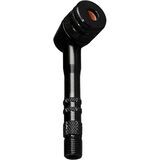 If you've spent any time at the velodrome, or at the start of a time trial, you've most likely heard the term "crack-pipe" at one point or another, which usually gets an odd look from the uninitiated. And, while there could be a "doping" reference in there somewhere, what the riders are referring...
<< Prev | 1 | 2 | 3 | 4 | Next >>