Floor Pumps - Road Bike Shop
Shop
>
Accessories
>
Pumps & Co2 Inflators
>
Floor Pumps
Lezyne CNC Drive ABS-2 Floor Pump
Floor pumps are one of those invisible pieces of cycling gear that most of us tend to take for granted, but that are integral to the sport. The fact that we tend to not think about pumps doesn't diminish their importance, but if you have a pump of the Lezyne CNC Drive ABS-2 Floor Pump's caliber,...
Lezyne CNC Travel Drive Floor Pump
Lezyne built the CNC Travel Drive Floor Pump with all the functional details that make its full-sized models staples for home use, just scaled down to fit in a kit bag. The Presta/Schrader Flip Chuck makes the leap to the Travel size, as do the ABS bleed valve -- which lets you dial the PSI...
Lezyne Digital Over Drive Floor Pump
If you're running plus-sized tires on your enduro rig or fat bike, setting them up before you head out for a day of trail riding will be far less of a time commitment if you're using Lezyne's Digital Over Drive Floor Pump. Designed specifically with large-diameter tires in mind, the Digital Over...
Lezyne Dual Valve Pump Head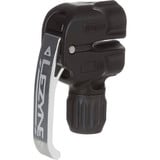 If there were a finishing school for bicycle pump accessories, the Lezyne Dual Valve Pump Head would be voted most likely among the student body to be compatible with Schrader, Presta, and even Dunlop valves. At the 10-year reunion, the Dual Valve's fellow alumni would see that their prediction...
Lezyne Slip Chuck
The Lezyne Slip Chuck's 90-degree bend makes it the valve head of choice for precariously positioned valve stems. Disc wheels, tri-spokes, and super-deep carbon rims -- you know the usual offenders in this category. The Slip Chuck is 100% CNC-machined aluminum and features a two-piece design to...
Lezyne Speed Chuck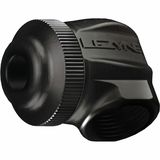 The Speed Chuck is a great add-on to Lezyne floor pumps. It screws onto the Flip-Chuck head at a right angle to make it easy to fit in a disc wheel's valve cavity. It uses washers so you can just press on the chuck without fiddling with screwing on threads. And because it's added beyond the...
Lezyne Sport Drive ABS-2 Floor Pump
When it comes to cycling pumps, you may have noticed an endless supply of newer, more technical models each year. While we're all for progress, eventually, all of the updates and new features reach the point of diminishing returns. Lezyne keeps things simple, as it always has, with the Sport...
Lezyne Steel Digital Drive ABS-2 Floor Pump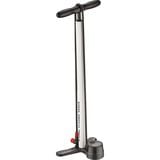 Borrowing the precise digital gauge of the upscale Alloy Digital Drive, the Lezyne Steel Digital Drive ABS-2 Floor Pump gives you an extremely accurate readout of your tire pressure. This is convenient for competitive riders and discerning enthusiasts, as a few psi discrepancy can drastically...
Lezyne Steel Drive ABS-2 Floor Pump
Lezyne's Steel Drive Floor Pump is designed to be the last floor pump you ever buy, and while that might be bad news for Lezyne's prospects of repeat business, it's good news for you. Lezyne consistently delivers pumps with solid metal construction and timeless wooden handles, and the Steel Drive...
Lezyne Steel Drive Tall Floor Pump
We've been guilty of waxing extensively about the artful construction of Lezyne pumps for years now, and frankly, we're not likely to stop anytime soon, especially if the brand continues to tempt us with such commendable designs. The Steel Drive Tall Floor Pump exemplifies the classic, clean...
<< Prev | 1 | 2 | 3 | 4 | Next >>