Floor Pumps - Road Bike Shop
Shop
>
Accessories
>
Pumps & Co2 Inflators
>
Floor Pumps
Lezyne Shock Digital Drive Floor Pump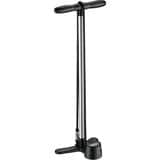 The humble floor pump is something you appreciate when it works well, but otherwise, it doesn't receive much thought or consideration. Unless you're one of Lezyne's obsessive engineers, that is. The Lezyne Shock Digital Drive Floor Pump benefits from the company's earned reputation for relentless...
Lezyne Slip Chuck
The Lezyne Slip Chuck's 90-degree bend makes it the valve head of choice for precariously positioned valve stems. Disc wheels, tri-spokes, and super-deep carbon rims -- you know the usual offenders in this category. The Slip Chuck is 100% CNC-machined aluminum and features a two-piece design to...
Lezyne Speed Chuck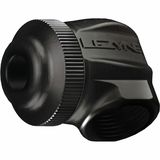 The Speed Chuck is a great add-on to Lezyne floor pumps. It screws onto the Flip-Chuck head at a right angle to make it easy to fit in a disc wheel's valve cavity. It uses washers so you can just press on the chuck without fiddling with screwing on threads. And because it's added beyond the...
Lezyne Sport Drive Floor Pump
Retail Price:
$49.99
Our Price: $39.99
buy now
When it comes to cycling pumps, you may have noticed that the gee-golly tech pumped into so many new models eventually hits the point of diminishing returns. Lezyne keeps things simple with the Drive Floor Pump, focusing on pumping up tires, not inflating the price through a bunch of useless...
Lezyne Steel Digital Drive Floor Pump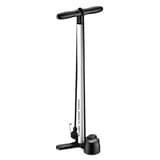 Like the Alloy Digital Drive, this Steel Floor Pump from Lezyne features the same highly accurate gauge in a less expensive chassis. Unlike digital, analog gauges can be difficult to see, and their accuracy can be questionable. When it comes to tire pressure, a discrepancy of a few psi can affect...
Lezyne Steel Drive Floor Pump
Lezyne's Steel Drive Floor Pump is designed to be the last floor pump you ever buy. That might seem like bad business, but it's damn good design. The steel barrel is capable of airing tires up to 160psi, which will handle everything from CX tires to track tubies. The Steel drive features an...
Lezyne Steel Travel Floor Pump
Lezyne's Steel Travel Floor Pump is a solid option for traveling with your bike. With an aluminum base, varnished wood handle, and steel barrel and piston, this travel floor pump was made to withstand the abuse of life on the road. The pump is only 20-inches tall, and every aspect of the pump has...
Pedro's Domestique Floor Pump
Designed with value in mind that'll appeal to home mechanics, Pedro's Domestique Floor Pump features quality construction, a dual-valve head, and a high air-volume stroke to quickly inflate tires. The steel barrel permits a max PSI of 120, and an integrated pressure gauge ensures one of the most...
Pedro's Prestige Floor Pump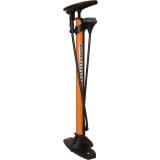 There's only one thing that's worse than going for a ride, only to discover that you're dragging anchor thanks to an under-inflated tire, and that's getting a flat because you couldn't be bothered to air up your steed. Thankfully, the nice people at Pedro's have you covered with the Prestige...
Pedro's Super Prestige Floor Pump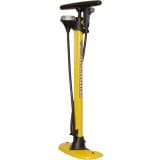 Retail Price:
$71.95
Our Price: $61.95
buy now
For those who use thier tools day in and day out, Pedro's Super Prestige is a simple, stable, and durable floor pump. The alloy barrel stands up to the knocks and dings of a busy mechanic, and its ergonomic, soft-grip handle feels great every time you grab it. The long stroke, narrow barrel...
<< Prev | 1 | 2 | 3 | 4 | Next >>