Floor Pumps - Road Bike Shop
Shop
>
Accessories
>
Pumps & Co2 Inflators
>
Floor Pumps
Lezyne Steel Digital Drive Floor Pump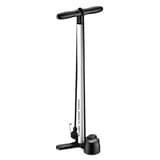 Like the Alloy Digital Drive, this Steel Floor Pump from Lezyne features the same highly accurate gauge in a less expensive chassis. Unlike digital, analog gauges can be difficult to see, and their accuracy can be questionable. When it comes to tire pressure, a discrepancy of a few psi can affect...
Lezyne Steel Drive Floor Pump
Retail Price:
$60.00
Our Price: $46.99
buy now
Why would you want a plastic floor pump from the same company that made your bike? When we're in the market for pumps, we go straight to the source for innovative inflation design -- Lezyne. The Lezyne Steel Drive Floor Pump is the perfect blend of classic aesthetics and modern functionality in...
Lezyne Steel Travel Floor Pump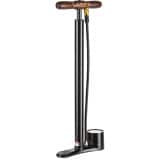 Steel is real. You don't often hear that when describing pumps, but there is something timeless and rock-solid about a steel pump shaft. The Lezyne Steel Travel Floor Drive Pump features a steel barrel and piston, topped by a solid varnished wood handle, and an aluminum base. It's designed to fit...
Pedro's Domestique Floor Pump
Designed with value in mind that'll appeal to home mechanics, Pedro's Domestique Floor Pump features quality construction, a dual-valve head, and a high air-volume stroke to quickly inflate tires. The steel barrel permits a max PSI of 120, and an integrated pressure gauge ensures one of the most...
Pedro's Prestige Floor Pump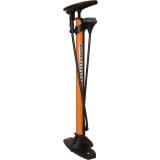 There's only one thing that's worse than going for a ride, only to discover that you're dragging anchor thanks to an under-inflated tire, and that's getting a flat because you couldn't be bothered to air up your steed. Thankfully, the nice people at Pedro's have you covered with the Prestige...
Pedro's Super Prestige Floor Pump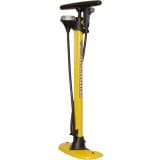 Retail Price:
$71.95
Our Price: $57.55
buy now
For those who use thier tools day in and day out, Pedro's Super Prestige is a simple, stable, and durable floor pump. The alloy barrel stands up to the knocks and dings of a busy mechanic, and its ergonomic, soft-grip handle feels great every time you grab it. The long stroke, narrow barrel...
Silca Aluminum Disc Chuck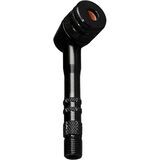 If you've spent any time at the velodrome, or at the start of a time trial, you've most likely heard the term "crack-pipe" at one point or another, which usually gets an odd look from the uninitiated. And, while there could be a "doping" reference in there somewhere, what the riders are referring...
Silca Super Pista Floor Pump
Retail Price:
$100.00
Our Price: $70.00
buy now
When Silca first introduced its Pista floor pump, the mountain bike was just a glimmer in its father's eyes. That venerable pump became a cycling icon, still working after decades of service. However, the short fall was that it was designed before high-volume tires, and it missed the mark when...
Topeak Joe Blow ACE Floor Pump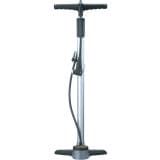 Mountain and road tires are two different animals, requiring completely different ranges of air pressure. That creates a problem when designing a pump as there are two options; high volume, low pressure or low volume, high pressure. But, that's not the case for the 260psi max Joe Blow ACE Floor...
Topeak Joe Blow Mountain Floor Pump
When's the last time you inflated a mountain bike tire over 100psi? In the world of mountain bikes these days, we rarely see pressures exceeding 40psi, and therefore 90 percent of pumps on the market are overbuilt to redundancy in favor of skinny road tires. That's not the case for Topeak's Joe...
<< Prev | 1 | 2 | 3 | Next >>