Floor Pumps - Road Bike Shop
Shop
>
Accessories
>
Pumps & Co2 Inflators
>
Floor Pumps
Lezyne CNC Floor Drive Floor Pump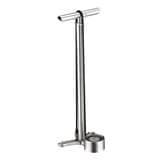 Constructed of CNC machined aluminum with a brilliant anodized finish, the Lezyne CNC Floor Drive Pump adds sleek sophistication to a powerful, ultra-precise floor pump. Its oversized 3. 5-inch gauge shows pressure up to 220psi for accurate pressure readings. The Air Bleed System (ABS)...
Lezyne CNC Travel Drive Floor Pump
For years, we've seen gear bags that advertise a spot for a floor pump on the bottom of the bag. We've looked at the bag, then our heavy track pump, look back at the bag, and forget about tossing it in. But that's because we hadn't seen a pump like this. Lezyne's CNC Travel Floor Drive Pump is...
Lezyne Dual Valve Pump Head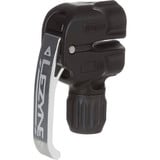 If there were a finishing school for bicycle pump accessories, the Lezyne Dual Valve Pump Head would be voted most likely among the student body to be compatible with Schrader, Presta, and even Dunlop valves. At the 10-year reunion, the Dual Valve's fellow alumni would see that their prediction...
Lezyne Shock Digital Drive Floor Pump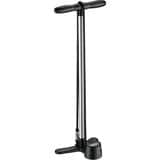 The humble floor pump is something you appreciate when it works well, but otherwise, it doesn't receive much thought or consideration. Unless you're one of Lezyne's obsessive engineers, that is. The Lezyne Shock Digital Drive Floor Pump benefits from the company's earned reputation for relentless...
Lezyne Slip Chuck
The Lezyne Slip Chuck's 90-degree bend makes it the valve head of choice for precariously positioned valve stems. Disc wheels, tri-spokes, and super-deep carbon rims -- you know the usual offenders in this category. The Slip Chuck is 100% CNC-machined aluminum and features a two-piece design to...
Lezyne Speed Chuck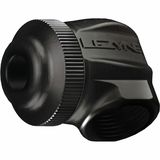 The Speed Chuck is a great add-on to Lezyne floor pumps. It screws onto the Flip-Chuck head at a right angle to make it easy to fit in a disc wheel's valve cavity. It uses washers so you can just press on the chuck without fiddling with screwing on threads. And because it's added beyond the...
Lezyne Sport Drive Floor Pump
Deep in the heart of Germany, a pump was created. It was said to be the One Pump to rule them all, the One Pump to find them, the One Pump to bring them all and in inflation bind them. The chosen one spoken of from on high is the Lezyne Sport Drive Floor Pump. With precision quality and durable...
Lezyne Steel Digital Drive Floor Pump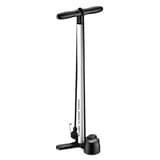 Like the Alloy Digital Drive, this Steel Floor Pump from Lezyne features the same highly accurate gauge in a less expensive chassis. Unlike digital, analog gauges can be difficult to see, and their accuracy can be questionable. When it comes to tire pressure, a discrepancy of a few psi can affect...
Lezyne Steel Drive Floor Pump
Lezyne's Steel Drive Floor Pump is designed to be the last floor pump you ever buy. That might seem like bad business, but it's damn good design. The steel barrel is capable of airing tires up to 160psi, which will handle everything from CX tires to track tubies. The Steel drive features an...
Lezyne Steel Travel Floor Pump
Steel is real. You don't often hear that when describing pumps, but there is something timeless and rock-solid about a steel pump shaft. The Lezyne Steel Travel Floor Drive Pump features a steel barrel and piston, topped by a solid varnished wood handle, and an aluminum base. It's designed to fit...
<< Prev | 1 | 2 | 3 | 4 | Next >>