Co2 Inflators - Road Bike Shop
Shop
>
Accessories
>
Pumps & Co2 Inflators
>
Co2 Inflators
Fabric CO2 Tool Kit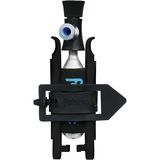 A flat tire on the road or trail is no one's favorite mid-ride interruption, but Fabric's clean and tidy CO2 Tool Kit aims to cheer you up and get you back on two wheels as quickly as possible. Perfect for tucking into a saddle pack or even a jersey pocket, the kit contains two reinforced tire...
Innovations 20g Threaded CO2 Cartridges - 2-Pack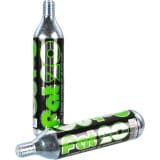 Having a stash of cartridges at home, work, or in the car will help ensure you're always prepared for a flat attack. The 2-Pack Genuine Innovations 20g Threaded Cartridges are compatible with the Air Chuck, NANO, Ultraflate Plus, and many other threaded inflators. The 20g canisters are perfect...
Innovations Air Chuck Elite Inflator
Retail Price:
$19.99
Our Price: $18.98
buy now
When your pockets are full and you don't want anything extra strapped to your bike, the Genuine Innovations Air Chuck Elite should be in your saddlebag. This CO2 inflator is compact and uses only one hand to push the inflator. The amount of air is easily controlled to avoid over-inflation. Unlike...
Innovations CO2 Refill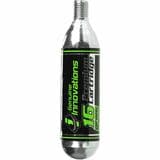 Blowing out your elbow trying to pump up a flat is super fun and all, but if you'd rather save your joints, bones, ligaments, and precious time, go with an inflator hooked up with an Innovations CO2 Refill. It'll fill up a 700cc road tire to 100psi or a 26in MTB tire to 40psi in seconds, and...
Lezyne Caddy Kit
The Lezyne Caddy Kit keeps you from being stranded next time you end up with a pinch flat on a deserted desert trail or lonely stretch of country road. This flat repair kit comes with a durable, weatherproof Caddy Sack and Lezyne's Twin Speed CO2 for simple inflation with both Presta and Schrader...
Lezyne Control Drive CO2 25G
Retail Price:
$32.99
Our Price: $29.94
buy now
Keep the Lezyne Control Drive CO2 25G handy on longer road jaunts and spirited trail rides where low tire pressure and pinch flats are bound to happen. The Control Drive comes with one 25-gram CO2 cartridge for quick inflation of high-pressure road tubes/tires and standard trail tubes/tires. It...
Lezyne HV Drive Pump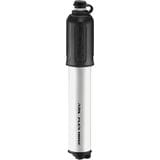 Attach the Lezyne HV Drive Pump to your bike frame or toss it in your bag and get to pedaling. Designed for on-the-fly inflation, the HV Drive Pump features a lightweight and compact design that easily fits within the confines of your pack or on your bike. An aluminum construction lends...
Lezyne Repair Kit
Don't get stranded in the middle of nowhere with a flat. Instead, pick up the Lezyne Repair Kit for everything you need to fix your punctured tube. This repair kit contains a reusable storage bag and Lezyne's Twin Speed Drive for easy inflation with both Presta and Schrader valves. Its two-piece...
Lezyne Twin Speed Drive CO2 Inflator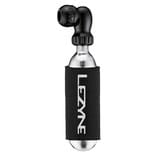 The Lezyne Twin Speed Drive CO2 Inflator has a name that's slightly misleading, we'll admit. The inflator doesn't enable double inflation speeds (as though the virtually instantaneous process of inflating your tires with CO2 cartridges wasn't fast enough), but it does have a dual-head design that...
Park Tool TB-2 Emergency Tire Boot Set
When your Saturday long ride takes you over a few stretches of questionable tarmac, you aren't as surprised as you are frustrated when you feel the undeniable "thump" letting you know you have a flat. Fixing the gash in your tire won't take you off the road for too long if you have Park Tool's...
<< Prev | 1 | 2 | Next >>