Co2 Inflators - Road Bike Shop
Shop
>
Accessories
>
Pumps & Co2 Inflators
>
Co2 Inflators
Lezyne Control Drive CO2 25G
Retail Price:
$32.99
Our Price: $29.94
buy now
Keep the Lezyne Control Drive CO2 25G handy on longer road jaunts and spirited trail rides where low tire pressure and pinch flats are bound to happen. The Control Drive comes with one 25-gram CO2 cartridge for quick inflation of high-pressure road tubes/tires and standard trail tubes/tires. It...
Lezyne Repair Kit
Don't get stranded in the middle of nowhere with a flat. Instead, pick up the Lezyne Repair Kit for everything you need to fix your punctured tube. This repair kit contains a reusable storage bag and Lezyne's Twin Speed Drive for easy inflation with both Presta and Schrader valves. Its two-piece...
Lezyne Twin Speed Drive CO2 Inflator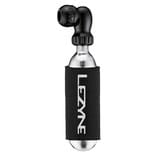 The Lezyne Twin Speed Drive CO2 Inflator has a name that's slightly misleading, we'll admit. The inflator doesn't enable double inflation speeds (as though the virtually instantaneous process of inflating your tires with CO2 cartridges wasn't fast enough), but it does have a dual-head design that...
Park Tool TB-2 Emergency Tire Boot Set
When your Saturday long ride takes you over a few stretches of questionable tarmac, you aren't as surprised as you are frustrated when you feel the undeniable "thump" letting you know you have a flat. Fixing the gash in your tire won't take you off the road for too long if you have Park Tool's...
Portland Design Works CO2 20 Count Box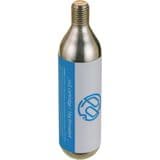 Portland Design Works CO2 20 Count Box lets you stock up on cartridges so you don't have to waste time constantly re-upping your CO2 stash. The 16-gram, threaded CO2 cartridges are compatible with most inflators and fit easily into your jersey pocket or seat bag. And you don't have to worry about...
Portland Design Works CO2 3-Pack
Pumping up a flat is great if you're working on your forearm muscles, but if you just want to fill up your tire and get going, a cartridge from the Portland Design Works CO2 3-Pack's a better way to go. Each cartridge will fill up a road or mountain tire enough to get you home, and they're...
Portland Design Works Shiny Object CO2 Inflator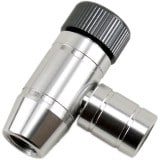 Be prepared and fix flats fast with the Portland Design Works Shiny Object CO2 Inflator. Its tiny stature allows it to hide easily in a saddle pack or jersey pocket, but it packs a big punch when you need some air. Just thread in a cartridge, toggle the airflow regulation knob, and get just the...
Silca EOLO III - C02 Regulator
We love CO2 cartridges and regulators for their compact portability and fast air delivery, but we don't love the resultant frozen fingertips that come along with that utility. Silca addresses that issue with its EOLO III CO2 Regulator and the classy style we've come to expect from anything the...
Silca EOLO III - CO2 Regulator with 16gm Cartridges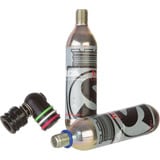 CO2 cartridges have always been a fast, easy way to re-inflate after a flat. It's also been rather crude, though, because of the inherent lack of control. Silca is changing that with the EOLO III CO2 Regulator. The EOLO III lets you switch the airflow on and off for a perfectly inflated tire with...
Topeak Air Booster CO2 Inflator Head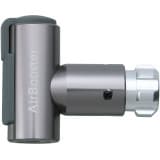 The evolution of CO2 inflators is one colored with frustration from brittle composites and premature releases. We've come a long way from CO2 inflators of the '90s, and Topeak's Air Booster embodies the highest level of development. Incredibly small, the Air Booster is about 1. 5in long and high,...
<< Prev | 1 | 2 | Next >>