Co2 Inflators - Road Bike Shop
Shop
>
Accessories
>
Pumps & Co2 Inflators
>
Co2 Inflators
Innovations CO2 Refill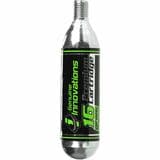 Blowing out your elbow trying to pump up a flat is super fun and all, but if you'd rather save your joints, bones, ligaments, and precious time, go with an inflator hooked up with an Innovations CO2 Refill. It'll fill up a 700cc road tire to 100psi or a 26in MTB tire to 40psi in seconds, and...
Innovations Proflate Elite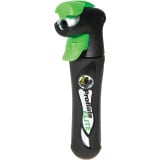 The Genuine Innovations Proflate Elite removes any doubt of over-inflation while using C02 cartridges. It is compatible with 12g threaded,16g threaded and non-threaded, and 20 and 25g threaded C02 cartridges. Simply drop the cartridge into the cup, or screw the cartridge into the head, press onto...
Innovations Tire Repair and Inflation Wallet Kit
Don't get caught without the proper tools to fix a flat. The Genuine Innovations Tire Repair and Inflation Wallet Kit has everything you need, stored in a handy case, so that you'll never be caught taking a taxi home again. The kit includes a Genuine Innovations Microflate C02 inflator, two...
Lezyne Caddy Kit
The Lezyne Caddy Kit keeps you from being stranded next time you end up with a pinch flat on a deserted desert trail or lonely stretch of country road. This flat repair kit comes with a durable, weatherproof Caddy Sack and Lezyne's Twin Speed CO2 for simple inflation with both Presta and Schrader...
Lezyne Control Drive CO2
The Lezyne Control Drive CO2 Inflator does just what the name suggests--it gives you control over your CO2 cartridge. By opening and closing the control valve, you can release as much or as little CO2 as you need. The Control Drive is oversized, so you don't have to take your gloves off to...
Lezyne Trigger Drive CO2 Cartridge System
CO2 cartridges are great--they're quick, easy, and lightweight. However, they lack the control of a traditional pump. The Lezyne Trigger Drive CO2 Cartridge System changes that. The Trigger Drive is made with a machined aluminum chuck for light weight and durability. It joins the valve at a right...
Lezyne Twin Kit
A CO2 canister is great, until you use it, and then you're up a creek without anyway to fill up. The solution? Make sure you carry a pair. Lezyne makes it easy with the Twin Kit, which comes complete with two canisters, the Twin Speed Drive inflator, and two rim-friendly nylon tire lever to take...
Lezyne Twin Speed Drive CO2 Inflator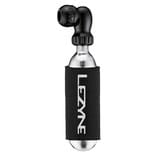 The Lezyne Twin Speed Drive CO2 Inflator has a name that's slightly misleading, we'll admit. The inflator doesn't enable double inflation speeds (as though the virtually instantaneous process of inflating your tires with CO2 cartridges wasn't fast enough), but it does have a dual-head design that...
Portland Design Works Barkeep CO2 Inflator
With the right equipment, inflating your tires with a CO2 cartridge can be as easy as achieving the perfect pour. Portland Design Works' Barkeep C02 Inflator is compatible with Presta or Schrader valves and threads on for extra reassurance that your precious C02 will end up in the right place...
Portland Design Works CO2 20 Count Box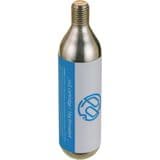 Portland Design Works CO2 20 Count Box lets you stock up on cartridges so you don't have to waste time constantly re-upping your CO2 stash. The 16-gram, threaded CO2 cartridges are compatible with most inflators and fit easily into your jersey pocket or seat bag. And you don't have to worry about...
<< Prev | 1 | 2 | 3 | Next >>