Gps Computers - Road Bike Shop
Shop
>
Accessories
>
Powermeters & Computers
>
Gps & Computers
CatEye Padrone Smart Computer
CatEye's Padrone Smart Computer may have the easiest installation process of any cycling computer that we've come across. There are two steps: mount the head unit to your bar or stem and download the CatEye Cycling app with your iPhone or Android device. Done. There aren't any sensors or wires to...
CatEye Padrone Smart Computer Double Bundle
If you're exploring the options for a smartphone/head unit interface but would like to preserve the option of leaving the phone at home during nasty weather or races, then CatEye's flexible Padrone Smart Computer Double Bundle may be the option for you. With the unit's supplied sensors, you have...
CatEye Urban Wireless Computer
Retail Price:
$44.95
Our Price: $19.95
buy now
Sure, touch-screens and GPS navigation are both pretty sweet, but you know what travels with us everywhere and can do the exact same thing? About 90% of our phones. And while you're spending $100 a month in service fees, it's hard to justify shelling out another $500 on a swanky cycling computer...
Garmin ANT+ Stick (ANTUSB-m)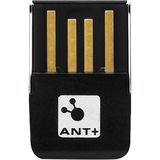 Retail Price:
$49.99
Our Price: $39.95
buy now
Whether you're cross-training with one of Garmin's Forerunners, cycling with the revolutionary Vector power meter pedals, or just monitoring your body metrics with a vivofit wearable, the diminutive-yet-mighty Garmin ANTplus Stick makes for instant connectivity between your device, your computer,...
Garmin Edge 1000 Bike Computer
A long ride is a great way to take refuge from the stress of daily life, but that enjoyment can vanish pretty quickly if you come to and discover that you're actually pretty lost, it's getting dark, and food supplies are exhausted. Mount Garmin's Edge 1000 Bike Computer onto your bars, though,...
Garmin Edge 20 Bike Computer
Retail Price:
$129.99
Our Price: $99.99
buy now
Training with GPS doesn't have to be all-consuming. Even if you're someone who worries about the simple pleasure of the ride being eclipsed by the overbearing features of your head unit, you still don't have to avoid all GPS computers. Garmin's Edge 20 Bike Computer provides the basic info you...
Garmin Edge 25 Bundle Bike Computer
Garmin's latest entry in the GPS/GLONASS bike computer field is a minimalistic one. We're used to the Kansas-based manufacturer's GPS units overflowing with so many interactive features and modes that even we get overwhelmed. The Edge 25 Bundle Bike Computer takes the company's legacy in a...
Garmin Edge 520 Bike Bundle Computer
Regardless of the passion with which they argue against one another, one thing data geeks and anti-tech purists can't dispute is that with the right technology, numbers never lie. In the case of the Garmin Edge 520 Bike Bundle Computer, it's undeniably true. Drawing from Garmin's years of...
Garmin Edge 520 Bike Computer
A few decades ago, a certain television show endearingly predicted that in the future, hovercars, holograms, robots, and impossibly complex gadgets would be commonplace. Now in 2016, it looks like one of the 60's favorite animated families was more prophetic than satirical. Think about it: a...
Garmin Edge 820 Bike Computer
Recent years have posed something of a conundrum for the discerning data nerd, but Garmin's new Edge 820 Bike Computer solves the case by refusing to sacrifice with a huge body or limited functionality. The Edge 810 brings it all to the table with myriad mapping, tracking, and virtual training...
<< Prev | 1 | 2 | 3 | 4 | 5 | 6 | 7 | 8 | 9 | 10 | Next >>