Gps Computers - Road Bike Shop
Shop
>
Accessories
>
Powermeters & Computers
>
Gps & Computers
CatEye Fit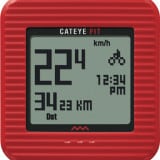 Retail Price:
$80.00
Our Price: $40.00
buy now
Whether you're looking to chart your steps throughout the day, how far or fast you rode, or both, the CatEye Fit will accommodate your curiosity. This computer has been designed to record the basic metrics of both cycling and running. So, you'll find that its small size is equally at home mounted...
CatEye Micro Wireless Computer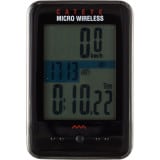 In this day and age of carrying your entire life on one item in your pocket, simplicity is an under-appreciated value. Sure, you can probably check your email while calculating your tax refund mid-interval with other computers, but the CatEye Micro Wireless Computer provides accurate data...
CatEye Strada Digital Cadence Wireless Computer
Guess what? The days of spending over $200 on cycling computers with wireless technology and heart rate readings are over. With the new CatEye Strada Digital Cadence Wireless Computer, you gain access to all of the crucial cycling metrics, as well as cadence and heart rate. It's time to take your...
CycleOps Joule Computer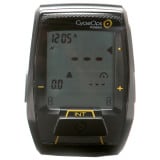 Retail Price:
$168.99
Our Price: $151.99
buy now
The importance of training with power is indisputable, and CycleOps has been at the forefront of power training technology since its inception. Gaining this advantage used to cost a fortune, resulting in months of ramen dinners; but now CycleOps has incorporated the same valuable metrics of prior...
CycleOps Joule Mounting Bracket
This Joule Mounting Bracket allows you to quickly and easily transfer your CycleOps Joule Cycling Computer from one bike to another or perhaps from your indoor cycle/trainer to your race bike. It can be used on the handlebars or the stem, and it comes with two small black zip-ties that secure it...
CycleOps Powertap 2nd Bike Mounting Kit
If you already own a Power Tap, Power Tap Pro, or Power Tap SL system and are interested in using your system on a second bike, this is what you need. This kit includes a receiver, a cadence sensor, the rubber pads and zip ties you need to mount the sensors, and a battery. Once you've installed...
CycleOps Powertap SL 2.4 Speed/Cadence Sensor
The CycleOps PowerTap 2. 4 Speed/Cadence Sensor can be used as a standalone speed sensor in case you're riding with your Cervo 2. 4 or Joule CPU, but not your PowerTap hub. Beneath the battery of this unit is a small switch that toggles between speed and cadence. By switching it to "speed", it...
Garmin Anti-Glare Film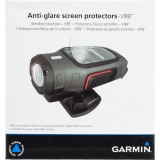 When the sun is shining, the display screen of your new Virb might be difficult to see. That's why Garmin recommends using its Anti-Glare Film to make every action visible. The film also protects against fingerprints and scratches in order to keep your screen like new. The Garmin Anti-Glare Film...
Garmin Approach S4
Retail Price:
$349.99
Our Price: $299.99
buy now
Head into your next round at the links fully prepared with Garmin's new Approach S4. As a touchscreen GPS golf watch with a sunlight-readable, high-resolution display, the Approach provides you with the crucial data and course layout features necessary to make the best club selection for the shot...
Garmin Audio-Video Cable
You were out all day capturing your adventure, and you don't want to wait to see if it looks any good. So, grab your Garmin Audio-Video Cable, your VIRB camera, and the closest TV, and get to it. It's a 4-to-1 converter, with a 3. 5mm stereo input for an external mic, RCA composite video output,...
<< Prev | 1 | 2 | 3 | 4 | 5 | 6 | 7 | Next >>