Gps Computers - Road Bike Shop
Shop
>
Accessories
>
Powermeters & Computers
>
Gps & Computers
CatEye Stealth 50 GPS Cycling Computer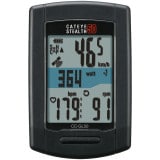 Retail Price:
$149.95
Our Price: $129.99
buy now
Using GPS data, the waterproof Stealth 50 Cycling Computer from CatEye tracks basic cycling data such as speed and distance, and with ANT+ wireless connectivity, it's upgradable to heart rate and cadence. Available separately, the cadence sensor and heart rate monitor boost the Stealth 50's...
Garmin Fenix 2 Special Edition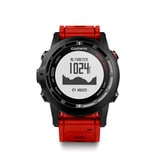 The Garmin Fenix 2 Special Edition offers all of the features of the standard Fenix 2, with one key change. The screen is the negative of the standard edition, displaying dark information on a white field. We celebrated the release of the Special Edition because we find the light mode to be more...
Garmin Forerunner 220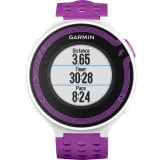 The Garmin Forerunner 220 is a GPS watch designed to accompany training sessions, runs around the neighborhood, and long-distance races alike. The GPS and internal accelerometer work in conjunction to capture pace and distance--regardless of your indoor or outdoor running preference. It also...
LifeProof Life Jacket
That Lifeproof case of yours may prevent water from getting in your iPhone, but it's still going to sink like a rock if you drop it in the river, which can be a problem if you're in the middle of a stretch of class III rapids. Luckily you can slip the Lifeproof Life Jacket right over your iPhone...
Polar Bike Mount Twist Lock Set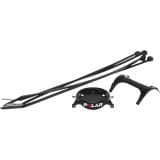 Retail Price:
$9.95
Our Price: $5.97
buy now
Instead of having to wear your Polar watch or cycling computer on your wrist, simply attach it to the stem or handlebar via the Polar Bike Mount Twist Lock Set. The twist locking mechanism allows you to quickly and securely attach or detach your Polar device. Easily install the bike mount to your...
Soleus GPS Draft 1.0 with Bar Fly Mount
Retail Price:
$119.00
Our Price: $71.40
buy now
Push your personal limits on your trusty two-wheeled steed with the Soleus GPS Draft 1. 0 with Bar Fly Mount. This high-sensitivity GPS receiver tracks your current, average, and maximum speed, as well as current and total distance when you're zipping down canyons or cruising along your favorite...
Soleus GPS Mini Watch
Retail Price:
$99.00
Our Price: $64.35
buy now
Train for your next ten-kilometer race or simply push your personal running limits with the Soleus GPS Mini Watch. Ideal for those with smaller wrists, the watch's ventilated rubber strap lets air pass through, to keep you cooler on long, sweaty runs. Tracking speed, pace, distance, and calories...
Soleus GPS Vibe Watch
Retail Price:
$149.00
Our Price: $96.85
buy now
Trying to improve your running endurance? The Soleus GPS Vibe Watch helps by providing real-time running stats, such as speed, pace, and distance. This way, you can set tangible goals with data to back up your progress or lack thereof, if you need a kick in the butt. The watch's vibration alerts...
Suunto Ambit2 GPS Watch
Retail Price:
$500.00
Our Price: $350.00
buy now
Whether it's a week-long bike tour in the Pyrenees, a backcountry ski tour in the Wasatch, or a summer of training for a marathon, let the Suunto Ambit2 GPS Watch supply you with every bit of information you need. Full GPS functionality pinpoints your location and elevation, and it keeps you on...
Suunto Ambit2 R GPS Heart Rate Monitor
Whether you're a hometown runner or on the road more often than not, the all-new Suunto Ambit2 R GPS Heart Rate Monitor has your back with an integrated GPS and a full complement of tech to track your high-speed pursuits. The GPS will track your vertical speed and use your route to ascertain...
<< Prev | 1 | 2 | 3 | 4 | Next >>