Gps Computers - Road Bike Shop
Shop
>
Accessories
>
Powermeters & Computers
>
Gps & Computers
Garmin QuickFit 20 Watch Band
Whether you're seeking funky-fresh colors or a more refined look for your Fenix 5S Watch, the Garmin QuickFit 20 Watch Band has you covered with its vast array of delightful hues in silicone form or upscale elegance in the Grey Suede Leather version. This 20-millimeter band serves as direct...
Garmin QuickFit 22 Watch Band
Designed for the active wearer seeking on-the-fly band swapping, the Garmin QuickFit 22 Watch Band pops into your compatible Garmin watch in mere seconds without any tools. This means you can easily keep a spare band ready for upscale events, or conversely, for heart-pumping workouts and rustic...
Garmin QuickFit 26 Watch Band
Whether you've thrashed your Garmin watch band or desire a second band for on-the-fly swapping, the QuickFit 26 Watch Band has you covered with its tool-less interchangeability and myriad of available options in leather and silicone. The QuickFit 26 Band is larger at 26-millimeters, making it a...
Garmin Small Tube Mount
Retail Price:
$19.99
Our Price: $16.99
buy now
Sometimes, you need to mount your VIRB to something other than your handlebars if you're going to get the perfect angle. The Garmin Small Tube Mount accessory accommodates everything from ski poles to roll bars, so the action is always in frame. The mount features an adjustable ring that fits...
Garmin Tactix Bravo GPS
Sometimes training for your chosen outdoor passion can feel like your own top-secret mission. Sure, it's all legal, but most of your friends and family have no idea why you choose to put yourself through such rigorous efforts, perplexed as you spend entire weekend days out on the roads with your...
Garmin Tether for Edge 510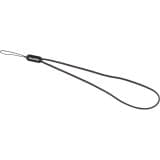 If you own a Garmin Edge 510, you're most likely racing or aspiring to. And as we all know, crashing is simply an unavoidable part of racing. Perhaps that's why a Cat. 5 criterium is silently known as the most dangerous place on earth, thus the Crash. 5 nickname. So, while we never intend on...
Garmin USB Power Adapter
Are you traveling to a dream destination for the ride of your life? Do you want to make sure that every moment of the adventure is recorded? Well, the Garmin USB Power Adapter for your VIRB or VIRB HD, uses your existing USB cable to charge your unit in almost any international outlet. Adapters...
Garmin Varia Vision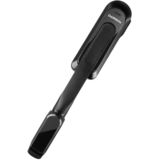 Not so long ago, rumors of glasses with live-stream data updating straight into your line of vision would've still been relegated to futuristic movies and science fiction novels. Now, they're changing the way we train. Mount Garmin's Varia Vision onto either arm of your sunglasses and see metrics...
Garmin Vivoactive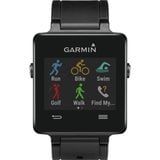 Retail Price:
$249.99
Our Price: $212.49
buy now
On a given day, you don't choose between "life" and "adventure." It's usually a little bit of everything, with time spent at work, time on the trails, and time in bed, so it makes sense that you have a wearable that keeps up no matter what you're doing. Garmin's Vivoactive fits that bill, with...
Garmin VivoActive 3
Destined for heart-pumping runs, winding hikes through the mountains, and everyday wear in the city, the Garmin VivoActive 3 Watch monitors your active lifestyle for training purposes and facilitates organizational efficiency for conquering busy workdays. It's an advanced sport watch with 15...
<< Prev | Back | 1 | 2 | 3 | 4 | 5 | 6 | 7 | 8 | 9 | 10 | More | Next >>