Gps Computers - Road Bike Shop
Shop
>
Accessories
>
Powermeters & Computers
>
Gps & Computers
Suunto Quest Heart Rate Monitor Running Pack
Who need a fitness coach when you have the Suunto Quest Heart Rate Monitor Running Pack to help you manage your training? Dial in your training regimen down to the most minute detail (or just exercise more effectively) with the help of this complete system that includes a wristwatch-style heart...
Suunto Quest Strap Kit
Tired of your old, beat-up strap, or simply want to customize and enhance the look of your Suunto Quest watch? Pick up the Suunto Quest Strap Kit for a high-quality strap replacement to your Quest watch. A wide variety of colors provides an ideal look, and the included strap and attachment pins...
Suunto Vector HR Altimeter Watch
If you've forgone the cubicle and have turned to the mountains to finally test your manhood, the Suunto Vector HR Altimeter Watch gives you the tools for accurate training and precise monitoring of your progress. The Vector HR Altimeter watch combines an altimeter, barometer and compass with a...
Suunto Vector Replacement Strap Kit - Elastomer
This Elastomer strap is a band for your watch that won't notice water, weather, or much of anything else. It works with Suunto's Vector, Altimax, Mariner, Regatta, and Advizor. It's durable, simple, and effective.
TomTom Comfort Strap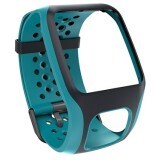 Even though your parents got you a TomTom watch to run with, the strap isn't quite right. That's where the Comfort Strap comes in. With a colorful assortment to choose from, you'll get one that matches your personality.
TomTom Multi-Sport GPS Watch + Cycle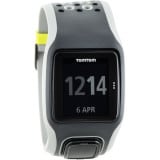 Ideal for avid bike racers and serious pedal pushers, the TomTom Multi-Sport GPS Watch + Cycle includes a Bluetooth-enabled heart rate monitor and Bluetooth Cadence/Speed Sensors. The heart rate monitor is for use when running and biking; it isn't waterproof and cannot be used when swimming. The...
TomTom Runner GPS Watch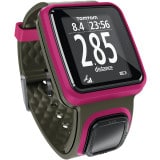 Train for your next ultra marathon or simply formulate realistic exercise goals with the TomTom Runner GPS Watch. Running is more exciting and engaging when you can set tangible goals, so this watch features QuickGPSFix Technology that precisely locates and tracks your every stride in conjunction...
TomTom Runner GPS Watch + Heart Rate Monitor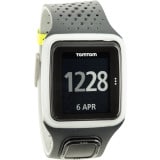 Bundled with a Bluetooth-equipped Smart Heart Rate Monitor, the TomTom Runner GPS with Heart Rate Monitor pushes you to establish a target heart rate zone to raise your anaerobic threshold and personal exercise goals alike. Through precisely noting your maximum heart rate right before you hit the...
Topeak PanoBike Blue Tooth Speed/Cadence Sensor
Retail Price:
$54.95
Our Price: $41.21
buy now
With the Topeak PanoBike Blue Tooth Speed/Cadence Sensor, you can turn a smartphone, tablet, or any Bluetooth Smart (BLE 4. 0) device into a personal training and health management device. All you have to do is chose an app (Strava, MapMyRide, Runtastic, Endomondo, ext.) of your liking and sync...
Zwift USB Extention Cable
Improve the connection and extend your reach to your trainer with the USB 2. 0 Extention Cable. The type A male to female connectors are gold plated to defend against corrosion while promoting a smooth transfer of data.
<< Prev | 1 | 2 | 3 | 4 | 5 | 6 | 7 | Next >>