Gps Computers - Road Bike Shop
Shop
>
Accessories
>
Powermeters & Computers
>
Gps & Computers
Garmin Forerunner 910XT Tri Bundle
Any coach or sports physiologist will tell you that smart training leads to smarter racing. However, triathlon has been long been plagued by a poor ability to track your metrics from discipline to discipline. Just think of your past training -- one device for the swim, a cycling computer, and a...
Garmin FR70 Fitness Watch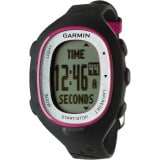 Getting back on the bike after a long winter can be a daunting task, especially if you finished last season in top form. But with a training tool like the Garmin FR70 Fitness Watch, you'll make the most out of those first few training sessions and quickly orient yourself to the most efficient...
Garmin Garmin Swim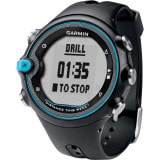 Before the Garmin Swim, pool training meant that you either had an impeccable knack for counting strokes, or you wore a bulky watch with minimal functionality. However, notice that we said 'before the Garmin Swim.' Now, with the Swim's sleek, low-profile watch design, training is as easy pushing...
Garmin MapSource City Navigator Brazil NT
If you're planning on riding through Brazil, we're sure that you're aware of your potential for getting lost on either the busy or rural roads of this beautiful country. Luckily, though, Garmin has worked tirelessly on taking out much of the guesswork involved in international travel. In fact,...
Garmin MapSource City Navigator Europe NT
The joys of traveling by bicycle are limitless. However, Garmin understands that the frustrations of doing so are also limitless. So, it set to work on minimizing one of the biggest headaches of European travel, finding your way around. In fact, with the MapSource City Navigator Europe NT, you're...
Garmin MapSource City Navigator Mexico NT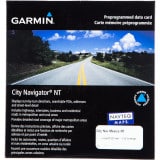 When asked about our adventures, we find that our stories of navigational failures are typically the ones that we tell the most. However, when that turmoil and frustration is actually occurring, we're not thinking of cute stories that we'll retell later. That's why Garmin has been working...
Garmin MapSource City Navigator North America NT
Few things are more fun than adventuring by bike, especially when know where you're going. Luckily, Garmin knows this better than most, which is why it offers the MapSource City Navigator North America NT. If you own a Garmin 800 or 810 computer, and you're riding anywhere in North America, this...
Garmin Out-Front Bike Mount
If you've been feeling that zip-tying your Garmin Edge mount to your stem seems, let's say, a little sketchy, you're not alone. And as long as we're being curmudgeons, we also find that directing our vision straight down at the stem isn't the safest thing to do in the middle of the peloton,...
Garmin Quarter Turn Bike Mount
While your Edge 800 or Edge 500 GPS comes with two of these Quarter Turn Bike Mounts, what if you lose one and like to ride with your Garmin GPS on more than one bike -- perhaps on your road and mountain bikes? Luckily you can purchase them separately here. The Garmin Quarter Turn Bike Mount...
Garmin Shoulder Harness Mount
Love your Garmin VIRB camera, but stuck feeling like you want more mounting options? Well, with the Garmin Shoulder Harness Mount, you're able to get a solid mount, and a new perspective. By mounting the camera to your shoulder, you'll get a more realistic looking shot than if you mounted it on...
<< Prev | 1 | 2 | 3 | 4 | 5 | 6 | 7 | Next >>