Gps Computers - Road Bike Shop
Shop
>
Accessories
>
Powermeters & Computers
>
Gps & Computers
Garmin Forerunner 920XT Bundle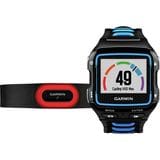 Designed to be fully compatible with a heartrate monitor and power meter, the 920XT is just as impressive when used as a standalone training partner. It measures sleep and calories burned, so you can calculate your base metabolic needs. Added to that, it counts swim strokes, drills, and distance...
Garmin Forerunner 920XT Tri Bundle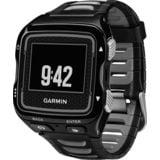 The Forerunner 920XT Tri Bundle includes Garmin's top-tier multisport wearable and two heartrate monitors, both of which expand the 920XT's versatility by featuring unique properties to recommend them for different training and racing situations. For bricks or races where we're wearing a top to...
Garmin HRM-Run
Get the most out of your workout with the Garmin HRM-Run's minute-by-minute feedback on effort levels and built-in accelerometer to measure running form out on the road. The sensor is supported by a soft, adjustable strap and transmits data wirelessly to your Garmin Forerunner 620/920XT or fenix...
Garmin HRM-Swim
Just because you're in the water doesn't mean you have to stop gathering data. The Garmin HRM-Swim lets you track your training in the surf. Designed specifically for swimmers, this non-slip strap stores data and transmits it wirelessly to your Garmin Epix, Fenix 3, or Forerunner 920XT device....
Garmin HRM-Tri
Garmin's HRM-Tri heart rate monitor strap is fashioned from a soft material and well-suited to tracking heart rate on land or during wetsuit-legal events, but we don't recommend it for pool workouts or swims without wetsuits. It runs on a standard CR2032 battery with a claimed battery life of 10...
Garmin HRM-Tri/HRM-Swim Accessory Bundle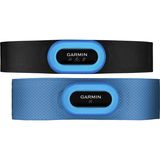 For many triathletes, tracking biometric data on the run and bike training blocks is second nature, but the swim is measured only in distance covered and lap times. Now, you can get the most out of every second of training with the Garmin HRM-Tri/HRM-Swim Accessory Bundle. Designed especially for...
Garmin Tactix Bravo GPS
We may not all be up to the rigorous physical standards of special ops forces, but -- whether training or indulging in some outdoor exploration -- there's no reason why we shouldn't have access to all the environmental and biological metrics available to the pros. Enter the Garmin Tactix Bravo...
Garmin V??vosmart HR Activity Tracker
Retail Price:
$149.99
Our Price: $129.99
buy now
Although Garmin has been on board the activity tracking trends for some time now, the Vivosmart HR Activity Tracker marks a new venture for the company with its newly developed Elevate optical sensor to constantly track heart rate unobtrusively at the wrist. As with its standard sibling, the...
Garmin Varia Vision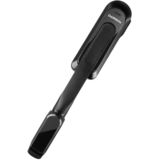 Over the past several years, Garmin has gradually developed an impressive arsenal of cycling sensor hardware. Examples range from the Edge cycling computers to the Varia radar system and even the lifestyle wearable, the Vivoactive HR. With the Varia Vision, Garmin has finally given the truly...
Garmin Vivoactive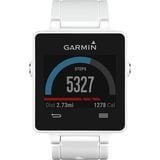 Retail Price:
$249.99
Our Price: $219.99
buy now
Garmin's Vivoactive is an intuitively simple wearable that -- when paired with compatible sensors -- displays biometrics gathered from the myriad aspects of your life on a bright, vibrant touchscreen. It brings the usual functionality that we've grown to expect from smart wearables, including...
<< Prev | 1 | 2 | 3 | 4 | 5 | 6 | 7 | 8 | 9 | 10 | Next >>