Gps Computers - Road Bike Shop
Shop
>
Accessories
>
Powermeters & Computers
>
Gps & Computers
Garmin Forerunner 920XT
Retail Price:
$449.99
Our Price: $324.99
buy now
If you're a multi-sport endurance athlete, then your training isn't just limited to the bike. That means that during running, swimming, or Nordic events, your whiz-bang handlebar-mounted head unit is as useful as an aerodynamic helmet in an open-water swim. Garmin's Forerunner 920XT transitions...
Garmin Forerunner 920XT Bundle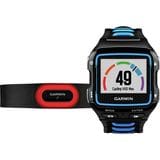 Retail Price:
$499.99
Our Price: $374.99
buy now
Designed to be fully compatible with a heartrate monitor and power meter, the 920XT is just as impressive when used as a standalone training partner. It measures sleep and calories burned, so you can calculate your base metabolic needs. Added to that, it counts swim strokes, drills, and distance...
Garmin HRM-Swim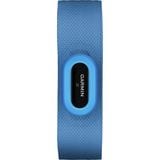 Just because you're in the water doesn't mean you have to stop gathering data. The Garmin HRM-Swim lets you track your training in the surf. Designed specifically for swimmers, this non-slip strap stores data and transmits it wirelessly to your Garmin Epix, Fenix 3, or Forerunner 920XT device....
Garmin HRM-Tri/HRM-Swim Accessory Bundle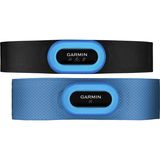 For many triathletes, tracking biometric data on the run and bike training blocks is second nature, but the swim is measured only in distance covered and lap times. Now, you can get the most out of every second of training with the Garmin HRM-Tri/HRM-Swim Accessory Bundle. Designed especially for...
Garmin Tactix Bravo GPS
Retail Price:
$699.99
Our Price: $599.99
buy now
Sometimes training for your chosen outdoor passion can feel like your own top-secret mission. Sure, it's all legal, but most of your friends and family have no idea why you choose to put yourself through such rigorous efforts, perplexed as you spend entire weekend days out on the roads with your...
Garmin Varia Vision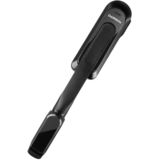 Not so long ago, rumors of glasses with live-stream data updating straight into your line of vision would've still been relegated to futuristic movies and science fiction novels. Now, they're changing the way we train. Mount Garmin's Varia Vision onto either arm of your sunglasses and see metrics...
Garmin Vivoactive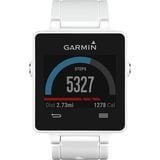 Retail Price:
$249.99
Our Price: $219.99
buy now
Garmin's Vivoactive is an intuitively simple wearable that -- when paired with compatible sensors -- displays biometrics gathered from the myriad aspects of your life on a bright, vibrant touchscreen. It brings the usual functionality that we've grown to expect from smart wearables, including...
Garmin Vivoactive Bundle
Retail Price:
$299.99
Our Price: $249.99
buy now
By packaging its intuitively simple Vivoactive wearable with a premium heart rate monitor, Garmin's Vivoactive Bundle provides the basic platform of biometric tracking for better training, better recovery, and more conscious awareness of overall life activity. The Vivoactive also features all the...
Garmin Vivoactive HR GPS
Sleek enough to pass acceptably through your presentation to the board, the Garmin Vivoactive HR GPS stealthily utilizes wrist-based heart rate reading to take your daily activity tracking and training data analysis to the next level. Whether you're keeping tabs on your daily steps, training for...
Garmin Vivofit 2
Retail Price:
$129.99
Our Price: $99.99
buy now
Garmin's Vivofit 2 is an updated version of the minimally sized wearable that opens up a world of biometrics. New additions to the Vivofit 2 include a backlit screen and automatic synching with the data storage, sharing, and management of Garmin Connect. Meanwhile, the host of features that made...
<< Prev | 1 | 2 | 3 | 4 | 5 | 6 | 7 | 8 | 9 | 10 | Next >>