Gps Computers - Road Bike Shop
Shop
>
Accessories
>
Powermeters & Computers
>
Gps & Computers
Garmin Forerunner 230 Bundle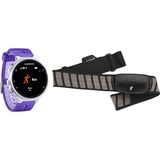 Add some sporty style and -- more importantly -- massive metric-tracking capability to your suffer sessions with the Garmin Forerunner 230 Bundle. The Forerunner 230 tracks and saves workout data and daily biometrics for analysis at your leisure. During your daily life, this watch tracks steps,...
Garmin Forerunner 235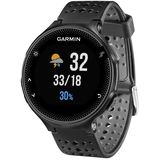 Like an overbearing helicopter parent never content with their child's achievements, Garmin is seldom satisfied with its products for long. Continuously striving for improvement, the brand decided to add a newer, shinier member to its Forerunner family that's bound to inspire jealousy among its...
Garmin Forerunner 25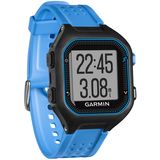 Rather than making you choose between a wearable activity tracker and a running watch, Garmin combines both in the new Forerunner 25 to strike a Goldilocks-approved balance in price and metrics. Offering a considerable amount of data for a watch that's considered one of Garmin's entry-level...
Garmin Forerunner 25 Bundle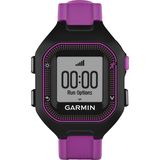 If you're looking for an upgrade from a basic stopwatch but don't want to spend your entire run tripping on sidewalks as you toggle between screens trying to improve your vertical oscillation, don't worry. GPS watches don't have to make you so oblivious to everything but data that it completely...
Garmin Forerunner 630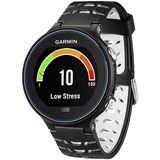 We'd be a few years late in saying that the days of stopwatches gracing the wrists of every runner we see are behind us, but with Garmin's latest additions to its data-loving family, we'd go so far as to say that the days of watches that only tell us pace, distance, and calories are numbered too....
Garmin Forerunner 630 Bundle
Garmin continuously challenges the limits of how much data is accessible to endurance athletes from their wrists, never content with sitting still and offering the same mix of features for long. Its latest virtual coach, the Forerunner 630, improves upon the impressive 600 series of watches...
Garmin Forerunner 920XT
If you're a multi-sport endurance athlete, then your training isn't just limited to the bike. That means that during running, swimming, or Nordic events, your whiz-bang handlebar-mounted head unit is as useful as an aerodynamic helmet in an open-water swim. Garmin's Forerunner 920XT transitions...
Garmin Forerunner 920XT Bundle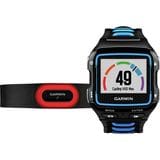 Designed to be fully compatible with a heartrate monitor and power meter, the 920XT is just as impressive when used as a standalone training partner. It measures sleep and calories burned, so you can calculate your base metabolic needs. Added to that, it counts swim strokes, drills, and distance...
Garmin Forerunner 920XT Tri Bundle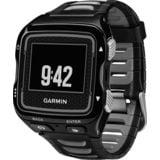 The Forerunner 920XT Tri Bundle includes Garmin's top-tier multisport wearable and two heartrate monitors, both of which expand the 920XT's versatility by featuring unique properties to recommend them for different training and racing situations. For bricks or races where we're wearing a top to...
Garmin HRM-Run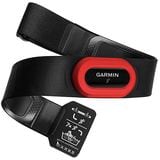 Get the most out of your workout with the Garmin HRM-Run's minute-by-minute feedback on effort levels and built-in accelerometer to measure running form out on the road. The sensor is supported by a soft, adjustable strap and transmits data wirelessly to your Garmin Forerunner 620/920XT or fenix...
<< Prev | Back | 1 | 2 | 3 | 4 | 5 | 6 | 7 | 8 | 9 | 10 | More | Next >>