Gps Computers - Road Bike Shop
Shop
>
Accessories
>
Powermeters & Computers
>
Gps & Computers
Garmin Fenix 5 Sapphire Watch
Just like you, the Garmin Fenix 5 Sapphire Watch doesn't mind getting dirty outdoors and certainly doesn't complain about the falls and scrapes encountered along the way. This tech-savvy sports-and-navigation watch is upgraded with a sapphire crystal face for greater resistance to unsightly...
Garmin Fenix Chronos Titanium Watch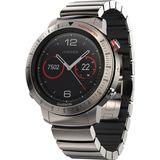 If you put your head down for the last few years and woke up from a nap now, you wouldn't be blamed for barely recognizing the new crop of "watches" gracing your compatriots wrists as they run, golf, hike, and ski. As a pioneer of the original fitness watches, Garmin continues to push this charge...
Garmin Forerunner 230 Bundle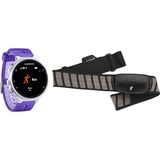 Retail Price:
$299.99
Our Price: $269.99
buy now
Add some sporty style and -- more importantly -- massive metric-tracking capability to your suffer sessions with the Garmin Forerunner 230 Bundle. The Forerunner 230 tracks and saves workout data and daily biometrics for analysis at your leisure. During your daily life, this watch tracks steps,...
Garmin Forerunner 235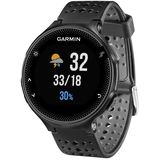 A weekend in the mountains running a half marathon with your college friends? Sounds perfect. Sure, the weekend will mostly be about eating, drinking, and catching up, but 13. 1 miles will be waiting for you at some point during those few days. Now that you're committed, step up your training by...
Garmin Forerunner 25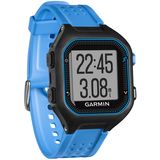 Retail Price:
$169.99
Our Price: $129.98
buy now
Rather than making you choose between a wearable activity tracker and a running watch, Garmin combines both in the new Forerunner 25 to strike a Goldilocks-approved balance in price and metrics. Offering a considerable amount of data for a watch that's considered one of Garmin's entry-level...
Garmin Forerunner 25 Bundle
If you're looking for an upgrade from a basic stopwatch but don't want to spend your entire run tripping on sidewalks as you toggle between screens trying to improve your vertical oscillation, don't worry. GPS watches don't have to make you so oblivious to everything but data that it completely...
Garmin Forerunner 35
The Forerunner 35 is Garmin's simple solution to gathering biometric training data during the simplest form of endurance training. It's built to be a stand-alone GPS running companion that handles everything from heart rate monitoring to route mapping with no phone or ancillary heart rate strap...
Garmin Forerunner 630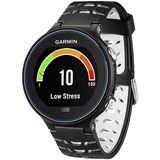 Retail Price:
$399.99
Our Price: $359.99
buy now
We'd be a few years late in saying that the days of stopwatches gracing the wrists of every runner we see are behind us, but with Garmin's latest additions to its data-loving family, we'd go so far as to say that the days of watches that only tell us pace, distance, and calories are numbered too....
Garmin Forerunner 630 Bundle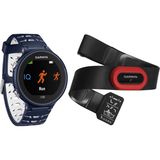 Retail Price:
$449.99
Our Price: $404.99
buy now
Garmin continuously challenges the limits of how much data is accessible to endurance athletes from their wrists, never content with sitting still and offering the same mix of features for long. Its latest virtual coach, the Forerunner 630, improves upon the impressive 600 series of watches...
Garmin Forerunner 735XT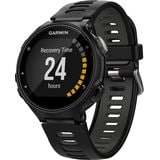 Serious multi-sport athletes need serious data tracking ability, and the Garmin Forerunner 735XT brings it in spades. Its ability to transition seamlessly from run to bike to swim with a quick click of a button makes it the perfect training partner for aspiring amateurs and professional athletes...
<< Prev | 1 | 2 | 3 | 4 | 5 | 6 | 7 | 8 | 9 | 10 | Next >>