Nutrition - Road Bike Shop
Shop
>
Accessories
>
Nutrition & Performance
>
Nutrition
First Endurance Optygen HP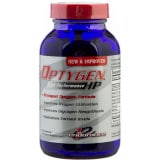 The cool blue bottle got your attention. The red cap got your heart beating. Now, you want to know more about First Endurance Optygen HP. First, know that there's a practical reason for the blue glass bottle. The blue glass is transparent enough to see through, but opaque enough to prevent...
Health Warrior Chia Bars
Long before the chia pet appeared as an American television regular, the chia seed was an integral part in the diet of Mayan and Aztec warriors of South America. Most evidence shows that humans began using them around 3500 BC, grinding them into flour, pressing them to make oil or just drinking...
Mountain Might Sport Supplement
Live high, train low. The mantra of athletes who race at altitude or are looking for maximum performance benefits at sea level. In and of itself, it's a simple methodology: Live at altitude to train your body to activate its hypoxic response system so that there is an increase in red blood cell...
Osmo Nutrition PreLoad Hydration for Women
Not all hydration drink mixes are the same, especially when it comes to addressing the specific metabolic and physiological needs of women. Dr. Stacy Sims, Ph. D, the scientist behind Osmo Nutrition has a phrase that every woman should listen to and take to heart. "Women are not small men." Now,...
Powerbar High Intensity Beta Alanine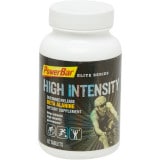 In today's day and age, training is everything, and maximizing the efforts of your training is more important than ever before. If you're looking to squeeze a little extra out of your muscles' top end, give the Powerbar High Intensity Beta Alanine a go. So what does Beta Alanine do? In layman's...
Skratch Labs Daily Electrolyte Drink Mix
Between training/competition and day-to-day life, water doesn't always hit the spot -- and equally, sports drinks can be overpowering. This is what Skratch Labs set out to address with the Daily Electrolyte Drink Mix. It's an all-natural electrolyte mix for consumption when the other options are...
Skratch Labs Daily Electrolyte Drink Mix - Box
Dr. Allen Lim has worked with professional cyclists to develop the very best in hydration solutions. the Daily Electrolyte Drink Mix is no exception. In fact, it is one of the most versatile drink mixes offered by Skratch Labs -- perfect for pre-hydration or off-the-bike hydration. It was created...
Skratch Labs Hyper Hydration Drink Mix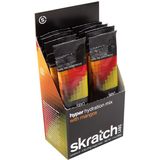 For several years Skratch Labs has been secretly working with a select group of elite athletes to develop a drink mix that was never meant to be sold to the public. Why? Well, for the rare athlete who competes in extreme conditions, where the body is unable to replace all the fluids lost, high...
Vega Sport Endurance Bar
Vega's line of Sport Supplements is a complete system for demanding athletes --it is composed of a multi-course, plant-based protein blend and complex carbohydrates to give you all the nutrition you need during your long training days. Impressively, Vega achieved this with a completely vegan list...