Nutrition - Road Bike Shop
Shop
>
Accessories
>
Nutrition & Performance
>
Nutrition
First Endurance Optygen HP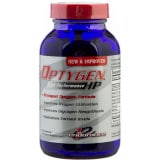 The cool blue bottle got your attention. The red cap got your heart beating. Now, you want to know more about First Endurance Optygen HP. First, know that there's a practical reason for the blue glass bottle. The blue glass is transparent enough to see through, but opaque enough to prevent...
Hammer Nutrition Boron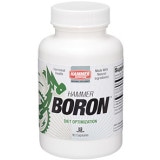 We all know that if you're going to train hard you also need to eat a healthy diet full of vitamins and minerals. Yet, we also know that sometimes life gets in the way and we don't get the nutrition we need. The Hammer Nutrition Boron Caps make up for mineral inadequacies in your diet and help...
Hammer Nutrition Chromemate
Enhance glycogen synthesis for superior recovery with Hammer Nutrition's Chromemate. Each container comes with 100 capsules and may improve cholesterol, blood sugar, and blood pressure levels. Current research indicates that higher amounts of chromium (up to 1000 mcg daily) may provide the best...
Hammer Nutrition Digest Caps
Help prevent high levels of ammonia caused by digestion of protein-containing foods with Hammer Nutrition's Digest Caps. These digestion supplements can help alleviate or even prevent ammonia-produced fatigue. One Hammer Nutrition Digest Cap counts as a serving size, and 60 capsules come in a...
Hammer Nutrition Energy Surge
If you've been training for any amount of time, or recall anything from your high school biology class, you've heard of ATP. Adenosine triphosphate is produced by the mitochondria cells within the human body and is the result of a chain of metabolic events that begin with reaping energy from food...
Hammer Nutrition Hammer Bar
We all know we should eat healthy, complete meals, but sometimes life just gets in the way. The Hammer Nutrition Bar isn't a four-course meal, but it is a healthy alternative to a bag of chips. Hammer Bars are loaded with healthy, non-GMO, energy-producing organic ingredients such as almond...
Hammer Nutrition PSA Caps
Even though cycling keeps you young both in body and mind, constant pressure from years of sitting on a saddle, even the best-fitting saddle on the market, can wreak havoc with your prostate. An enlarged prostate is common among cyclists over the age of 40, and Hammer Nutrition's PSA Caps are a...
Hammer Nutrition Recovery Bar
Post ride, refuel with Hammer Nutrition's gluten-free, GMO-free, and certified dairy kosher Recovery Bar. Each Hammer Recovery Bar is comprised of 70% organic ingredients, including ample amounts of carbohydrates, 20 grams of a cold-processed whey protein blend derived from grass-fed cows, and 8...
Hammer Nutrition Vegan Protein Powder
Part of your recovery after training should always include replenishing protein stores. Most riders opt for a protein shake of sorts. If you're vegan, the choice of protein is often limited to tasteless powders and supplements. Hammer Nutrition's Vegan Protein Powder, however, is an easily...
Hammer Nutrition Vegan Recovery Bar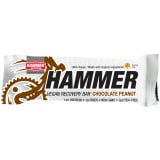 Available in a 12-count box, Hammer Nutrition's Vegan Recovery Bar comes in two savory flavors: Almond Cacao and Chocolate Peanut. The nutritionists at Hammer combine organic tapioca, a healthy carbohydrate source, with pea and brown-rice protein, along with other high-quality ingredients for a...
<< Prev | 1 | 2 | Next >>