Tail Lights - Road Bike Shop
Shop
>
Accessories
>
Lights
>
Tail Lights
Blackburn Click Rear Light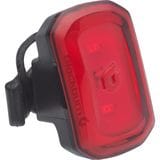 Rather than sifting through dozens of light combos, you'd rather just grab a small, minimal light as extra reassurance for the times you're riding on shady, dusk-lit roads. Free of frills but perfectly functional, Blackburn's Click Rear Light fits the bill. The petite light runs on a rechargeable...
Blackburn Click Tail Light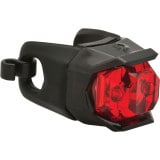 Don't start your ride home without a Blackburn Click Tail Light alerting those behind you of your presence.
Brooks England Femto Rear Light
Brooks England's Femto Rear Light means that equipping your frame for low-light rides doesn't have to mean disrupting its clean lines and classic aesthetics. If any brand understands how to maintain a dignified cycling profile, it's Brooks, and the Femto features copper coloring and a red LED...
CatEye Omni 3 Tail Light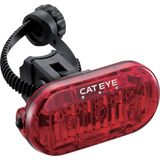 CatEye's Omni 3 Tail Light is small, lightweight, and easily transportable, helping to keep you visible wherever you go. The light's Omni Directional Technology provides 360-degree visibility, so drivers will be able to see it from all sides, and the Omni 3's three modes let you choose exactly...
Garmin Varia Rearview Radar Tail Light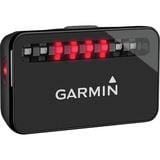 If you're riding rolling hills on tree-lined country roads, often part of your reason for being there is to take a break from constantly looking over your shoulder for cars. When a vehicle does crest one of those rollers, you're usually much less expected, which where is Garmin's Varia Rearview...
Knog Blinder 1 Tail Light
Retail Price:
$29.95
Our Price: $23.96
buy now
Attach Knog's Blinder 1 Tail Light to your seatpost or anywhere on your frame to increase your visibility to motorists whether you're riding in full daylight or under the stars. At just 15g, the light will emit up to 20 lumens and can be seen from about 500m away. Like Knog's other designs, the...
Knog Blinder Mob Mr Chips Rear Light
Retail Price:
$44.95
Our Price: $31.95
buy now
Knog, creators of spirited bike lights that help cyclists stay visible on dark roads, believes in giving its lights some style and personality, and the Blinder Mob Mr. Chips Rear Light is no exception. It was developed specifically with urban cyclists in mind, but can be used by any cyclist...
Knog Blinder Road R70 Tail Light
Retail Price:
$59.95
Our Price: $56.94
buy now
Knog decided to step up the tail light game with its Blinder Road R70 Tail Light, designing a light that will not only keep you visible from behind but that has its own clean, distinct aesthetic to set it apart from other lights. The Blinder Road R70 isn't just a pretty face, though -- it emits...
Knog Frog Strobe Tail Light
Retail Price:
$14.95
Our Price: $11.96
buy now
Riding in the city at night yields a special kind of excitement. When most people are settling down in their favorite chair or god forbid, sleeping, you have the streets to yourself -- swooping in and out of parking lots, over curbs, claiming the pavement for your own, if only until the sun comes...
Knog Pop Duo Rear & Front Light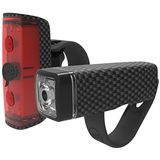 Retail Price:
$32.95
Our Price: $26.36
buy now
It's not hard to get caught out just past sunset on your bike, and pedaling along dimly-lit dusk roads can be relaxing after the bustle and heat of the day. For the rides when the sky is not quite dark, and no longer light, add a lightweight head and tail light to your frame for some extra...
<< Prev | 1 | 2 | 3 | 4 | Next >>