Tail Lights - Road Bike Shop
Shop
>
Accessories
>
Lights
>
Tail Lights
Azonic Sulu CR Rear Light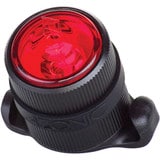 Sometimes you just don't know how late you'll be out on your bike. You can wear all the reflective clothing you like, but once you're out past sunset, you're definitely going to want to have some lights on your bike. The Azonic Sulu CR Rear Light can stay unobtrusively attacked to your seatpost...
Azonic Sulu USB Rear Light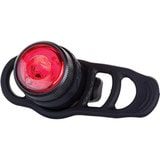 Not many of us have the luxury schedule of being able to ride in the middle of the day. With work and family obligations, we're often getting in a 90-minute ride using the last 100 minutes of daylight. For those days you mis-time your trip or perhaps suffer a ride-slowing mechanical, make sure...
CatEye Omni 3 Tail Light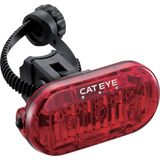 CatEye's Omni 3 Tail Light is small, lightweight, and easily transportable, helping to keep you visible wherever you go. The light's Omni Directional Technology provides 360-degree visibility, so drivers will be able to see it from all sides, and the Omni 3's three modes let you choose exactly...
CYCLIQ Fly 6 Rear LED Light & HD Camera
Taillights are an essential part of every rider's safety kit, but the Cycliq Fly 6 Rear LED Light & HD Camera take things a little further. Not only does it have a 30-lumen LED with flashing, steady, and variable brightness modes, but it boasts a built-in LED camera that captures all the action...
Exposure Blaze Tail Light
Retail Price:
$179.95
Our Price: $134.95
buy now
The lightweight Blaze Mk1 is a new addition to Exposure's extensive line of cycling lights. It fills the rear LED niche, but instead of relying on an external power source, it has its own fully rechargeable internal battery. Like Exposure's headlights, the Blaze uses Smart Port Technology Plus....
Exposure Trace Rear Light
Retail Price:
$89.95
Our Price: $79.95
buy now
A quick and easy elastic band secures the TraceR Rear Light to seatposts like many other LED safety lights, but Exposure's expertise makes this much more than a watch battery in a rubber case. First off, the TraceR Light combines a powerful, yet efficient Cree XPG LED with a lightweight 700 mAh...
Fi'zi:k Blin:k Tail Light
Retail Price:
$19.95
Our Price: $14.95
buy now
Props to Fizik for curing one of cycling's perpetual annoyances. There's nothing worse than going for an early morning spin and having your thighs brush again and again and again against the tail light you've affixed to your seatpost. You've gotta ride with a tail light -- we feel safer riding...
Fortified Bicycle Afterburner Boost Rear Light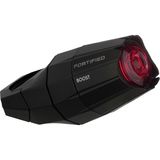 The MIT bike nerds behind Fortified Bicycle's Afterburner Boost Rear Light were initially inspired by a night when someone they knew was hit by a car while riding home after his bike light was stolen. The aim was to produce a light that would not only help keep you visible in low-light conditions...
Fortified Bicycle Afterburner Rear Light
Afterburner Rear Light
Knog Blinder Road Standard USB Rechargeable Taillight
Retail Price:
$59.95
Our Price: $34.95
buy now
As cyclists who don't always have the luxury of riding in ideal conditions, we're always looking for better ways to be seen in low-light and nighttime conditions, especially by vehicles approaching from outside of our field of vision. With 70 lumens of lighting, the Knog Blinder Road Standard USB...
<< Prev | 1 | 2 | 3 | Next >>