Tail Lights - Road Bike Shop
Shop
>
Accessories
>
Lights
>
Tail Lights
Blackburn Click Rear Light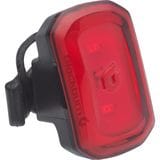 Rather than sifting through dozens of light combos, you'd rather just grab a small, minimal light as extra reassurance for the times you're riding on shady, dusk-lit roads. Free of frills but perfectly functional, Blackburn's Click Rear Light fits the bill. The petite light runs on a rechargeable...
Brooks England Femto Rear Light
Brooks England's Femto Rear Light means that equipping your frame for low-light rides doesn't have to mean disrupting its clean lines and classic aesthetics. If any brand understands how to maintain a dignified cycling profile, it's Brooks, and the Femto features copper coloring and a red LED...
Garmin Varia Rearview Radar Light Bundle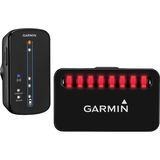 From reflective accents to mirrors, to perfecting the over-the-shoulder glance, we've all taken plenty of precautions to try to stay visible to motorists while riding on the roads. Lights are a popular choice, and it's the area Garmin chose to focus its attention on when developing a product to...
Knog Blinder 1 Tail Light
Retail Price:
$29.95
Our Price: $23.96
buy now
Attach Knog's Blinder 1 Tail Light to your seatpost or anywhere on your frame to increase your visibility to motorists whether you're riding in full daylight or under the stars. At just 15g, the light will emit up to 20 lumens and can be seen from about 500m away. Like Knog's other designs, the...
Knog Pop Duo Rear & Front Light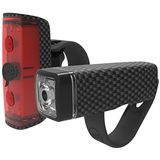 Retail Price:
$32.95
Our Price: $26.36
buy now
It's not hard to get caught out just past sunset on your bike, and pedaling along dimly-lit dusk roads can be relaxing after the bustle and heat of the day. For the rides when the sky is not quite dark, and no longer light, add a lightweight head and tail light to your frame for some extra...
Knog Pop R Tail Light
Retail Price:
$17.50
Our Price: $14.00
buy now
Give your bike some personality with Knog's Pop R Tail Light. Whether you're taking your cruiser out to pick up groceries after work or staying out past sunset to get your training miles in, the Pop R will help you stay visible to motorists approaching from behind and the sides. Leave it on...
Lezyne Femto Drive Rear Light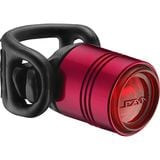 Lezyne's Femto Drive Rear Light is designed to live quietly on your bike until its called into action by a quickly-sinking sun or a few wrong turns. It runs on a CR2032 watch battery, and will run for up to 60 hours on flashing mode, so a couple hour-long runs home in the twilight won't mean...
Lezyne Micro Drive Rear Light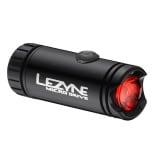 If automotive, daytime running lights (DRL) were just a gimmick, they wouldn't have lasted a decade. In fact DRLs are a federal requirement because they've been proven to reduce accidents. So, with that being said, we weren't surprised to see that Lezyne's Micro Drive Rear Light features a...
Lezyne Strip Drive Rear Light
Leave Lezyne's Strip Drive Rear Light mounted to your seatpost to increase your visibility regardless of whether you commute in the dark regularly or strictly get your miles in during the daytime. The LED light provides three different steady options and six flash modes, including a daytime...
Lezyne Zecto Drive Auto Light
Cycling in low-light conditions can be a risky proposition. While it's not always our first choice, sometimes duty calls. Whether you're commuting to appointments or fitting in your daily training ride when time allows, the Lezyne Zecto Drive Auto Light is a low-weight, unobtrusive, easily-stowed...
<< Prev | 1 | 2 | 3 | Next >>