Tail Lights - Road Bike Shop
Shop
>
Accessories
>
Lights
>
Tail Lights
Azonic Sulu CR Rear Light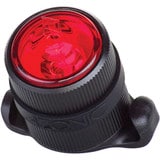 Sometimes you just don't know how late you'll be out on your bike. You can wear all the reflective clothing you like, but once you're out past sunset, you're definitely going to want to have some lights on your bike. The Azonic Sulu CR Rear Light can stay unobtrusively attacked to your seatpost...
CYCLIQ Fly 6 Rear LED Light & HD Camera
Taillights are an essential part of every rider's safety kit, but the Cycliq Fly 6 Rear LED Light & HD Camera take things a little further. Not only does it have a 30-lumen LED with flashing, steady, and variable brightness modes, but it boasts a built-in LED camera that captures all the action...
Exposure Blaze Tail Light
Retail Price:
$179.95
Our Price: $134.95
buy now
The lightweight Blaze Mk1 is a new addition to Exposure's extensive line of cycling lights. It fills the rear LED niche, but instead of relying on an external power source, it has its own fully rechargeable internal battery. Like Exposure's headlights, the Blaze uses Smart Port Technology Plus....
Fortified Bicycle Afterburner Boost Rear Light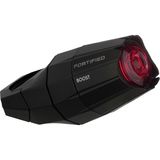 The MIT bike nerds behind Fortified Bicycle's Afterburner Boost Rear Light were initially inspired by a night when someone they knew was hit by a car while riding home after his bike light was stolen. The aim was to produce a light that would not only help keep you visible in low-light conditions...
Fortified Bicycle Afterburner Rear Light
Fortified Bike's founders have a serious problem with bike light-thieves. So much so that they created custom bolts that lock every one of their lights to your frame for life, including the Afterburner, a rear light that keeps you visible to motorists with a bright red, 30-lumen beam. Lock this...
Garmin Varia Rearview Radar Light Bundle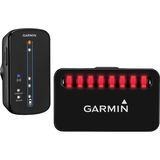 From reflective accents to mirrors, to perfecting the over-the-shoulder glance, we've all taken plenty of precautions to try to stay visible to motorists while riding on the roads. Lights are a popular choice, and it's the area Garmin chose to focus its attention on when developing a product to...
Garmin Varia Rearview Radar Tail Light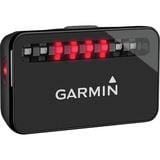 If you're riding rolling hills on tree-lined country roads, often part of your reason for being there is to take a break from constantly looking over your shoulder for cars. When a vehicle does crest one of those rollers, you're usually much less expected, which where is Garmin's Varia Rearview...
Lezyne Femto Drive Rear Light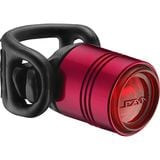 Lezyne's Femto Drive Rear Light is designed to live quietly on your bike until its called into action by a quickly-sinking sun or a few wrong turns. It runs on a CR2032 watch battery, and will run for up to 60 hours on flashing mode, so a couple hour-long runs home in the twilight won't mean...
Lezyne Hecto Drive Rear Light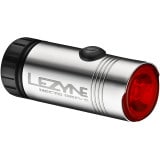 Retail Price:
$34.99
Our Price: $21.99
buy now
If you ride at night, you know that being visible to traffic is paramount. Sure, you use a bright headlight, but that won't help being seen from behind. Add the Lezyne Hecto Drive Rear Light to your stash so that you'll be lit from all directions. Three long-lasting LEDs are encased in a...
Lezyne LED KTV Drive Rear Light
It's easy for cyclists to be aware of cars on the road in low-light conditions. They're big, they make a lot of noise, and they have bright lights all over them. Cyclists, on the other hand, are small, quiet, and light-free. Unless you're towing a boat or constantly shouting on your bike, the...
<< Prev | 1 | 2 | 3 | Next >>