Tail Lights - Road Bike Shop
Shop
>
Accessories
>
Lights
>
Tail Lights
Blackburn Flea 2.0 USB Light - Rear
Retail Price:
$29.95
Our Price: $22.45
buy now
The Blackburn Flea 2. 0 USB LED Bike Light makes you visible to the caring and not alike, and may just save your hide while your save some gas and the environment. With a 12-hour runtime (in flash mode), you'll have plenty of time between recharges, and the 'gas tank' battery life indicator lets...
Exposure Blaze Tail Light
The lightweight Blaze Mk1 is a new addition to Exposure's extensive line of cycling lights. It fills the rear LED niche, but instead of relying on an external power source, it has its own fully rechargeable internal battery. Like Exposure's headlights, the Blaze uses Smart Port Technology Plus....
Fi'zi:k Blin:k Tail Light
Retail Price:
$19.95
Our Price: $14.95
buy now
Props to Fizik for curing one of cycling's perpetual annoyances. There's nothing worse than going for an early morning spin and having your thighs brush again and again and again against the tail light you've affixed to your seatpost. You've gotta ride with a tail light -- we feel safer riding...
Lezyne Femto Drive Rear Light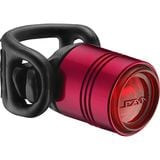 A perfect match for the Lezyne Femto Front Light, the Femto Rear Light looks just like its sibling but sports a red lens and puts out 7 lumens instead of 15. The Femto Drive Rear Light's durable CNC-machined aluminum body is weather-resistant, dissipates heat to protect the batteries, and won't...
Lezyne Hecto Drive Rear Light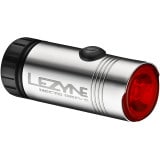 If you ride at night, you know that being visible to traffic is paramount. Sure, you use a bright headlight, but that won't help being seen from behind. Add the Lezyne Hecto Drive Rear Light to your stash so that you'll be lit from all directions. Three long-lasting LEDs are encased in a...
Lezyne LED KTV Drive Rear Light
It's easy for cyclists to be aware of cars on the road in low-light conditions. They're big, they make a lot of noise, and they have bright lights all over them. Cyclists, on the other hand, are small, quiet, and light-free. Unless you're towing a boat or constantly shouting on your bike, the...
Lezyne LED Micro STVZO Rear Light
With 220 degrees of rear and side visibility and five red lumens that demand attention from motorists without creating a distraction hazard, the Lezyne Micro Drive STVZO Rear Light meets the meticulous safety standards of Germany's Federal Office for Motor Traffic. The CNC machined aluminum body...
Lezyne Micro Drive Rear Light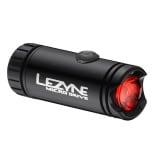 If automotive, daytime running lights (DRL) were just a gimmick, they wouldn't have lasted a decade. In fact DRLs are a federal requirement because they've been proven to reduce accidents. So, with that being said, we weren't surprised to see that Lezyne's Micro Drive Rear Light features a...
Lezyne Zecto Drive Rear Light
Most of the time in the winter you're commuting in the dark. If your commute includes riding your bike, you want to be as visible as possible to traffic from more than one direction. Lezyne's Zecto Drive Rear light provides 180 degrees of visibility in variable modes.Like its counterpart, the...
Light & Motion Vis 180 Micro Light
Vis 180 isn't just a clever name, it's the truth. The Light & Motion Vis 180 Micro Light provides a full 180 degrees of visibility in traffic with a large light bar in the back and a flashing light on each side, so drivers will be able to see you. The Vis 180 is extremely easy to install. No...
<< Prev | 1 | 2 | 3 | Next >>