Light Accessories - Road Bike Shop
Shop
>
Accessories
>
Lights
>
Light Accessories
Exposure Beacon Light Diffuser Cover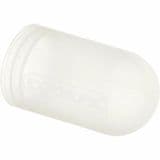 Retail Price:
$19.95
Our Price: $9.98
buy now
Exposure's Beacon Light Diffuser Cover is just that -- a beacon. This simple add-on for Exposure Lights is perhaps the simplest, most effective accessory ever. It transforms your light from one that throws a punch of light down the trail to one that casts a strong glow in every direction. In...
Exposure Car Charger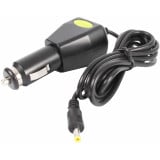 Retail Price:
$19.95
Our Price: $12.97
buy now
At a 24hr race, there was a time you'd need to cart your nightlight to a dedicated charging station and hope that it was still there when you returned to pick it up. With Exposure's Car Charger, you'll be able to top off your light at camp, or on the drive to the trail.
Exposure Helmet Mount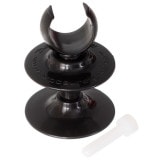 Retail Price:
$29.95
Our Price: $25.45
buy now
The Exposure Lights Helmet Mount is a sturdy threaded mount that's designed to secure your compatible Exposure Light to your helmet. All that is required is a vent hole in the helmet, as the mount has built-in washers on top and bottom. You simply screw it together, clamping the ribs aside the...
Exposure Quick Release Mount
Retail Price:
$24.95
Our Price: $19.95
buy now
If you're anything like us, you've got more bikes than sense. This smartly designed Exposure Quick Release Mount will let you run the Joystick, Sirius, and Diablo on more than one of those rides without fussing with complicated clamps.
Exposure Remote Switch
Retail Price:
$49.95
Our Price: $41.95
buy now
The modular design of Exposure Lights is due primarily to their Smart Port Technology Plus. The Smart Port allows the use of this Remote Switch to facilitate easier access for the switch on the light. You'll find it handy during the cold months when you've got gloved fingers or if you prefer to...
Exposure Support Cell
Retail Price:
$149.95
Our Price: $129.95
buy now
If you're running one of Exposure's lights, and you need even more battery life, the Exposure Support Cell is precisely what you need. This secondary battery piggybacks off of your existing system. It's available in three sizes, and as you probably guessed, increased size equates to an increased...
Exposure USB Cable Charger
Retail Price:
$9.95
Our Price: $8.95
buy now
Exposure's Smart Port Technology Plus has changed the way lighting systems are powered and expanded with accessories like a back-up battery and taillights. New lights come with one charger cable, but if you'd like to keep one at the office or in the car, you'll need one of these USB Cable Charger...
Light & Motion 11.1v 2.6Ahr 3-cell Li-ion Battery
Your buddy calls and says he wants to head out for a night ride. Of course you're into it. Then you realize that your battery is still in your pack from last night, spent. Your buddy isn't going to wait five or six hours while you charge up-you just missed the ride. Don't let this happen to you....
Light & Motion DC to AC Car Adapter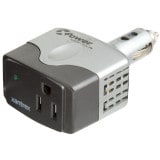 You're on your way to a 24-hour bike race, but you forgot to charge your bike light batteries. Quick, plug this Light & Motion DC to AC Car Adapter into your vehicle's cigarette lighter, then plug in your battery charger. Your batteries will be juiced by the time you arrive at camp--unless you're...
Light & Motion Helmet Mount for Seca/Vega/Stella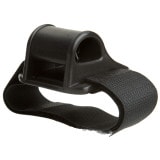 Use Light & Motion's tool-free Helmet Mount to attach your Light & Motion Bike Light to your brain bucket. Attach the light to the mount, and then use the hook-and-loop strap to secure it to your helmet--no Allen key or screwdriver needed.
<< Prev | 1 | 2 | Next >>