Light Accessories - Road Bike Shop
Shop
>
Accessories
>
Lights
>
Light Accessories
Exposure Car Charger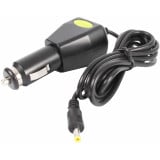 At a 24hr race, there was a time you'd need to cart your nightlight to a dedicated charging station and hope that it was still there when you returned to pick it up. With Exposure's Car Charger, you'll be able to top off your light at camp, or on the drive to the trail.
Exposure Remote Switch
The modular design of Exposure Lights is due primarily to their Smart Port Technology Plus. The Smart Port allows the use of this Remote Switch to facilitate easier access for the switch on the light. You'll find it handy during the cold months when you've got gloved fingers or if you prefer to...
Light & Motion 11.1V 6-Cell Li-Ion Battery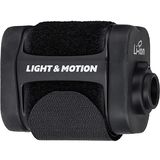 Use this Light & Motion Li-ion Bike Light Battery to replace your Seca 700 Race Bike Light's rechargeable battery when it kicks the bucket. This 11. 1-volt, 6-cell battery is lighter weight than equivalent NiMH batteries, thus making it ideal for race applications. Expect roughly 500 charge...
Light & Motion DC to AC Car Adapter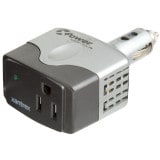 You're on your way to a 24-hour bike race, but you forgot to charge your bike light batteries. Quick, plug this Light & Motion DC to AC Car Adapter into your vehicle's cigarette lighter, then plug in your battery charger. Your batteries will be juiced by the time you arrive at camp--unless you're...
Light & Motion Helmet Mount for Seca/Vega/Stella
Use Light & Motion's tool-free Helmet Mount to attach your Light & Motion Bike Light to your brain bucket. Attach the light to the mount, and then use the hook-and-loop strap to secure it to your helmet--no Allen key or screwdriver needed.
Light & Motion Solite Bike Mount Kit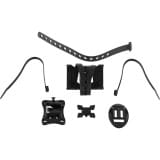 Get the most out of your Light & Motion Solite with the Solite Bike Mount Kit. This kit allows you to mount the Solite to your bike or to your helmet for the commute home or an evening trail ride.
Light & Motion Vis 180 Spare Mount
The Light & Motion Vis 180 light offers a full 180 degrees of visibility -- none of which can do you any good without the right mount. Replace your lost or damaged Vis 180 mount with this Spare Mount, which includes the plastic backing for the light itself, along with the rubber strap for a...
Light & Motion Vis 360 Spare Rear Mount
Maybe you crashed and it somehow broke, maybe you simply misplaced it, or maybe you'd just like to add another light mount to a different helmet in your collection so you can transfer the lights back and forth. Whatever the reason, the Vis 360 Spare Rear Mount mounts your Vis 360 rear light (in...
Light & Motion Vis180/Micro Rack Mount
Your Light & Motion Vis 180 Micro Light is sweet and it's probably saved your life more than a few times. Wouldn't it be cool if you could use it on your other bike as well without having to shell out all the dough for another light? You can. The Light & Motion Vis 180 Micro Rack Mount attaches...
NiteRider Universal Handlebar Mount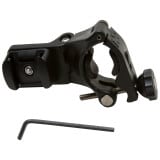 You'll have great flexibility for lighting up your night rides with NiteRider's Universal Handlebar Bike Light Mount. This mount is designed to work with any of NiteRider's fabulous bike lights and enables you to direct the light as you wish.