Light Accessories - Road Bike Shop
Shop
>
Accessories
>
Lights
>
Light Accessories
Exposure 1-Cell Piggyback Battery
Retail Price:
$149.95
Our Price: $117.99
buy now
Exposure Lights builds many of their headlights with what they call Smart Port Technology Plus. This is what allows their modular design. And with the Smart Port, you can bolster the run time of your compatible headlight with this 1-Cell Piggyback Battery. It plugs into the back of the light and...
Exposure Beacon Light Diffuser Cover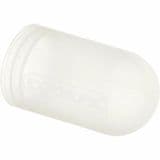 Retail Price:
$17.95
Our Price: $11.99
buy now
Exposure's Beacon Light Diffuser Cover is just that -- a beacon. This simple add-on for Exposure Lights is perhaps the simplest, most effective accessory ever. It transforms your light from one that throws a punch of light down the trail to one that casts a strong glow in every direction. In...
Exposure Car Charger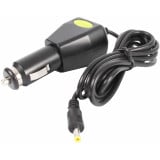 Retail Price:
$19.95
Our Price: $13.99
buy now
At a 24hr race, there was a time you'd need to cart your nightlight to a dedicated charging station and hope that it was still there when you returned to pick it up. With Exposure's Car Charger, you'll be able to top off your light at camp, or on the drive to the trail.
Exposure Helmet Mount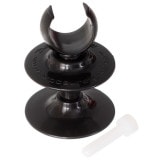 Retail Price:
$29.95
Our Price: $25.45
buy now
The Exposure Lights Helmet Mount is a sturdy threaded mount that's designed to secure your compatible Exposure Light to your helmet. All that is required is a vent hole in the helmet, as the mount has built-in washers on top and bottom. You simply screw it together, clamping the ribs aside the...
Exposure Remote Switch
The modular design of Exposure Lights is due primarily to their Smart Port Technology Plus. The Smart Port allows the use of this Remote Switch to facilitate easier access for the switch on the light. You'll find it handy during the cold months when you've got gloved fingers or if you prefer to...
Lezyne LIR 18650 Battery
One of the best features of Lezyne's XL series of lights is Infinite Light technology, which allows you to pop open the light and replace the batteries on the trail, effectively giving you as much power as you want to carry. In order to utilize this feature, however, you'll need backup batteries....
Light & Motion 7.4v 2 Cell Li-ion Battery
Keep a charged Light and Motion 7. 4v 2 cell Li-ion Battery backup ready to go.
Light & Motion DC to AC Car Adapter
You're on your way to a 24-hour bike race, but you forgot to charge your bike light batteries. Quick, plug this Light & Motion DC to AC Car Adapter into your vehicle's cigarette lighter, then plug in your battery charger. Your batteries will be juiced by the time you arrive at camp--unless you're...
Light & Motion Helmet Mount for Seca/Vega/Stella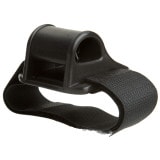 Use Light & Motion's tool-free Helmet Mount to attach your Light & Motion Bike Light to your brain bucket. Attach the light to the mount, and then use the hook-and-loop strap to secure it to your helmet--no Allen key or screwdriver needed.
Light & Motion Mini L 1.5 Smart Charger
Provided as a standard equipment accessory with the Seca 1700 Race, the Seca 800, and the Stella 300, the Light Motion Mini L 1. 5 Smart Charger takes your batteries from zero to hero in about 6 hours - leaving plenty of time to get some sleep, grab a snack, and get ready for the sun to go down...
<< Prev | 1 | 2 | Next >>