Headlights - Road Bike Shop
Shop
>
Accessories
>
Lights
>
Headlights
Light & Motion Vis 180 Tail Light
Nearly 3/4 of all crashes between bikes and cars occur at intersections, and not surprisingly most of those occur in the evening hours when the light is fading and everyone is tired and trying to get home after a long day. Often enough, motorists simply drive right into cyclists. Light and Motion...
Light & Motion Vis 360 Run Light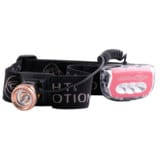 Designed for runners to ensure ultimate 360-degree visibility, the Light & Motion Vis 360 Run Light won't just keep you safe, it'll keep you going, with up to 14 hours of run time in a 130 gram package. Lightweight dual front and rear LED lamps hang from an adjustable and comfortable head strap....
NiteRider Lightning Bug 1.0 Light
Retail Price:
$11.95
Our Price: $8.96
buy now
Oftentimes, if you live in the city, it's important to be seen while you zip through city streets. The NiteRider Lightning Bug 1. 0 is the solution to low-light city commuting or a training ride that goes long. The quick-and-easy-to-mount Lightning Bug 1. 0 employs a single, darkness-piercing LED...
NiteRider Lightning Bug 2.0 Light
Retail Price:
$14.95
Our Price: $12.75
buy now
Big light, small package is the best way to describe the NiteRider Lightning Bug 2. 0 Light. The perfect light for adding some visibility to your bike in low-light conditions. The Lightning Bug weighs just 22 grams and is designed with stretchy rubber fasteners that are simple to mount. In...
NiteRider Lightning Bug 3.0 Light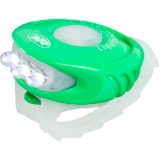 Retail Price:
$19.95
Our Price: $13.97
buy now
The NiteRider Lightning Bug 3. 0 Light features three bright little LEDs to keep you visible to motorists during your late-night jaunt across town and training rides gone long. Easy-to-mount rubber fasteners make it a breeze to take on and off. The size makes it easy to store in a jersey pocket...
NiteRider Lightning Bug Combo Light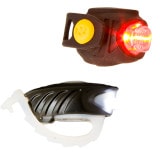 Get your righteous commute on with the NiteRider Lightning Bug Combo Kit. This headlight / taillight combo will give those constantly distracted motorists something to fixate on as you pedal around town. The lights attach easily to your handlebars and seatpost, and come off just as easily when...
NiteRider Lumina 400 Headlight
The vehicles on the roads and the rocks in the trail aren't playing games, and you shouldn't, either. See and be seen, and don't roll the dice with a crappy cheap-o headlight. The NiteRider Lumina 400 casts a broad and bright beam in your path, mitigating the darkness and helping you get from A...
NiteRider Lumina 550 Light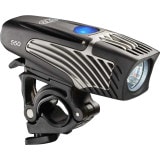 Even before daylight hours grow shorter, sometimes the quietest time to train is just before the dawn -- empty roads, chirping birds, fresh, crisp air, and of course, darkness. Enter NiteRider's Lumina series. Compact, cordless, and USB rechargeable lights ensure that you'll see every bump in the...
NiteRider Lumina 750 Headlight & Solas Taillight Combo
If you're really good, you can identify cars and trucks at night, whether coming or going, by their headlight and taillight patterns. We doubt there are such enthusiasts in the world of bike lighting systems, but if there are, they'd instantly recognize the NiteRider Lumina 750 Headlight and...
NiteRider Lumina Flare 650 with Intergrated Tail Light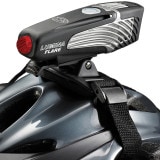 Riding your bike isn't really that complicated, so why should that beautiful simplicity go out the window just because the sun has set? If you've got a Niterider Lumina Flare 650 light strapped to your helmet, it's as simple as charging it up and turning it on. That's because the lightweight...
<< Prev | 1 | 2 | 3 | 4 | 5 | 6 | 7 | 8 | 9 | Next >>