Headlights - Road Bike Shop
Shop
>
Accessories
>
Lights
>
Headlights
Knog Pop ii Headlight
Knog's Pop ii Headlight is perfect for the nights you want to pedal your cruiser out to grab takeout or meet up with your friends at that new cafe down the street. Light enough that you can leave it on your bike all the time so it's ready when you need it, the Pop ii emits up to 35 lumens and can...
Lezyne Composite Matrix Handlebar Mount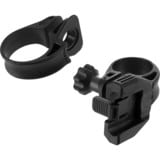 Busted up the handlebar mount for your 2013 Lezyne Mega or XL headlamp? Or maybe your 2012 LED Lezyne? No worries. The Lezyne Composite Matrix Handlebar Mount is the replacement you need. Compatible with 31. 8mm or 25. 4mm handlebars (with the included rubber shims), the mount head also pivots up...
Lezyne CR2032 Battery - 8 Pack
So, you got a pair of Lezyne Femto Lights and you're ready to start commuting on your bike every night. Femto LEDs last a good long time-60 hours-in Flash mode, but that isn't forever. You'll need some backup power. Lezyne CR2032 Batteries come in an 8-Pack. That should be enough to get you...
Lezyne Deca Drive 1500 XXL Loaded Headlight Kit
Whether you're a seasoned commuter or daylight saving time has recently necessitated that your training miles take place before the sun comes up, deciding on a light system for your frame can be time consuming. Lezyne's Deca Drive 1500 XXL Loaded Headlight Kit sits among the higher end of the...
Lezyne Femto Drive Front Light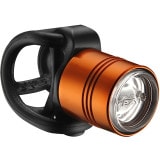 Sometimes being seen is more important than illuminating your own path--think of early-morning urban commuting--so Lezyne designed the work-of-art Femto Drive Front Light to let motorists know you're coming. The LED bulb puts out 15 lumens of steady or flashing illumination, courtesy of two...
Lezyne Hecto Drive Front Light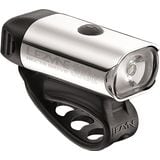 When you want a simple, lightweight headlight to pop into your bag for those days when you get stuck riding home as the sun is setting, the Lezyne Hecto is the perfect fit. It's clean style is only matched by its convenience and packability. Three long-lasting LEDs are encased in a dome-like...
Lezyne Hecto Drive XL & Strip Drive Pair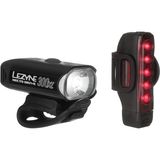 When you head out on a dawn or dusk ride, it's always a little darker than you think it's going to be in the trees or on a steep canyon climb. Make sure you're able to see and be seen on the occasions you ride without the sun with Lezyne's Hecto Drive XL & Strip Drive Pair. The headlight and...
Lezyne Helmet Mount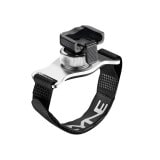 Strapping one of Lezyne's high-performance LEDs will require a little more strength than a wimpy plastic mount. The Lezyne Aluminum Helmet Mount is made from, you guessed it, aluminum, for a high strength-to-weight and the ability to hang on during rough descents. The spherical pivot allows you...
Lezyne International 2A USB Charging Kit
Keep your lights charged when you travel with the Lezyne International 2A USB Charger Kit. This setup allows you to charge your Lezyne USB lights pretty much anywhere you can find a wall socket. It includes adapters for USA, EURO, ASIA, and AU wall sockets, so you're set no matter where your...
Lezyne KTV Drive Pro Light Pair
The intersection of value, performance, and design can be tricky to find, particularly in the utilitarian world of bicycle lighting. Lezyne puts a thumb tack on the map, though, with their new KTV family of lights, and if you're after a killer deal, the Lezyne KTV Drive Pro Pair sends both the...
<< Prev | Back | 1 | 2 | 3 | 4 | 5 | 6 | 7 | 8 | 9 | 10 | More | Next >>