Headlights - Road Bike Shop
Shop
>
Accessories
>
Lights
>
Headlights
Lezyne Power Drive 1100XL Loaded Light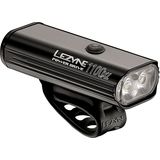 Sometimes titles just don't give a product justice, so consider the Lezyne Power Drive 110XL Loaded Light as an ultra-vibrant high beam for your bike. Designed to offer unprecedented illumination, the Power Drive provides up to 1100 lumens of, well, crisp light. To achieve such a design, the...
Lezyne Super Drive 1250XXL Loaded Light
The darkest of hours calls for the brightest of lights, specifically the Lezyne Super Drive 1250XXL Loaded Light. This spectacularly brilliant wand delivers up to 1,250 lumens, making it an ideal companion for dark-of-night bikepacking and urban-bound cycling pursuits alike. Three high-output...
Lezyne Zecto Drive Front Light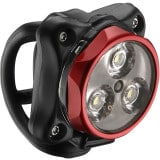 Not every evening or nighttime ride requires hundreds upon hundreds of lumens to light the way. If your commute is a well-lit route, what's more important is that you are seen by motorists. The Lezyne Zecto Drive Front Light is a compact safety light designed for ease of use and maximum...
Lezyne Zecto Drive Light Pair
Lezyne decided not to include a deafening siren with the Zecto Drive Light, and that was a good decision. No one wants to be mistaken for a fire truck, and the three LED bulbs in each light are bright enough that there's no need for an audible alert, because everyone will see you coming before...
Light & Motion Combo Urban 900 Longfin & Vis 180 Pro
When it comes to cycling in low-light conditions, there are two sides: front and rear. Light & Motion's commuter-friendly Urban 900 Longfin and Vis 180 Pro Combo covers both, and it even throws in left and right by adding amber sidelights. It's impossible for any light system to guarantee safety...
Light & Motion GoBe 500 Spot Flashlight
Retail Price:
$199.00
Our Price: $159.20
buy now
Light & Motion designed its GoBe 500 Spot Flashlight to go anywhere, whether you're on foot, on your trusty singlespeed, or filming a whale underwater. Engineered with Cree LED lighting in a 20-degree angle, the GoBe provides the perfect lighting for city commutes, dark trails, and black waters....
Light & Motion Imjin 800 Light
Compact and capable, the Imjin 800 light is a powerful, yet mobile light source that readily mounts to your helmet, handlebars, or pretty much anything else. Light & Motion designed the Imjin to punch way above its wight class, so it has a concentrated light beam that can last for up to eight...
Light & Motion Seca 1800 Race Light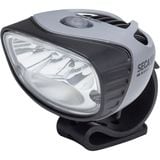 Nothing's worse than missing an obstacle and crashing mid-ride, which is why Light and Motion developed the Seca 1800 Race light. The custom optics diffuse the 4 LEDs so that the immediate front-and-center is lit and visible, but the the Race Light also penetrates further out in front, keeping...
Light & Motion Seca 2200 Enduro Light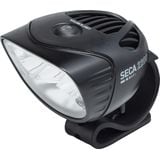 The Seca 2200 Enduro Light is an ultra-powerful cycling headlight that combines best-in-house features to light up your next race or after-work singletrack. Utilizing an enhanced LED system that offers a full 2200 lumens to your ride, the Enduro is great for trail riding because it's optimized to...
Light & Motion Seca 2200 Race Light
Riding home in the dark is never a good idea, so that's why Light and Motion made the The Seca 2200 Race Light. With a run time ranging between 1. 5-12 hours, depending on your luminance setting, the Race can go all night, but it will certainly get you home after underestimating that ridge-top...
<< Prev | 1 | 2 | 3 | 4 | 5 | 6 | 7 | 8 | 9 | 10 | Next >>