Headlights - Road Bike Shop
Shop
>
Accessories
>
Lights
>
Headlights
Lezyne Femto Duo Light
Offering you the best of both worlds, the Lezyne Femto Duo Light is designed to keep you visible from behind and at the front. The Femto features an adaptive helmet mount, you're able to secure it to whatever style of helmet you wear. Meanwhile, the illumination unit is endowed with a front and...
Lezyne Helmet Mount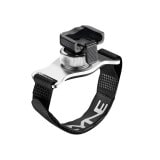 Strapping one of Lezyne's high-performance LEDs will require a little more strength than a wimpy plastic mount. The Lezyne Aluminum Helmet Mount is made from, you guessed it, aluminum, for a high strength-to-weight and the ability to hang on during rough descents. The spherical pivot allows you...
Lezyne International 2A USB Charging Kit
Keep your lights charged when you travel with the Lezyne International 2A USB Charger Kit. This setup allows you to charge your Lezyne USB lights pretty much anywhere you can find a wall socket. It includes adapters for USA, EURO, ASIA, and AU wall sockets, so you're set no matter where your...
Lezyne LED KTV Drive Front Light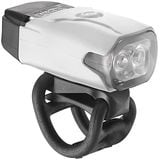 Staying visible while riding in low-light conditions is just as important as wearing a helmet. Designed to help you stay well illuminated, the Lezyne LED KTV Drive Headlight is ideal for partially lit streets and will inevitably catch the attention of drivers. The LED light provides up to 70...
Lezyne LED KTV Drive Light Pair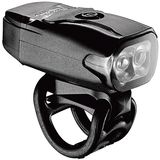 Retail Price:
$39.99
Our Price: $27.88
buy now
Proper illumination is a key safety factor, but that doesn't mean you have to go around with a spotlight attached to the front of your bike. Well, thankfully, cycling-specific companies have made some pretty great strides in terms of technological advancement and Lezyne's LED KTV Drive Light Pair...
Lezyne LIR 123A Battery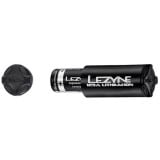 One of the best features of Lezyne's Mini series of lights is Infinite Light technology, which allows you to pop open the light and replace the batteries on the trail, effectively giving you as much power as you want to carry. In order to utilize this feature, however, you'll need backup...
Lezyne LIR 2 Cell Battery Mega Drive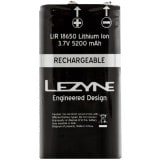 If you put in most of your training hours in during the wee hours of the morning, chances are you own Lezyne's Mega Drive light. Make sure it never goes dark and have a replacement battery on hand at all times. This is a LIR 2 Cell Battery for the Mega Drive light. It is sold as a single battery.
Lezyne Macro Drive 800XL and Strip Pro Pair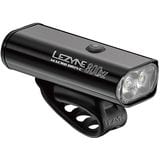 With a little assistance from the Lezyne Macro Drive 800XL and Strip Pro Pair, you're able to stay noticeable and well-illuminated as you make your way home from a long commute or evening ride. This dynamic duo features a high-output front and rear light, assuring that you remain visible to...
Lezyne Macro Drive 800XL Light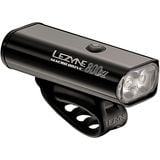 Rain or shine, let the Lezyne Macro Drive 800XL Light help brighten your way. Offering up to 800 lumens, this hardy bike light provides enhanced visibility that's ideal for dusky rides and o-dark-thirty commutes alike. The durable, aluminum body is designed as such that it disperses heat and is...
Lezyne Macro Drive 800XL Loaded Light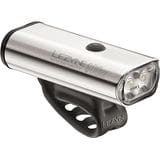 Some rides call for a little extra visibility, and the Lezyne Macro Drive 800XL Load Light is designed to help you with just that. The Macro Drive 800XL provides powerful and efficient illumination thanks to its seriously bright, high-output LED functioning system, which ultimately offers you up...
<< Prev | Back | 1 | 2 | 3 | 4 | 5 | 6 | 7 | 8 | 9 | 10 | More | Next >>