Headlights - Road Bike Shop
Shop
>
Accessories
>
Lights
>
Headlights
Exposure Red Eye Micro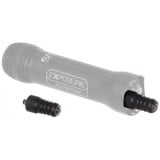 The Exposure Red Eye Micro is, without a doubt, the smallest rear taillight we've ever seen. Taking full advantage of Exposure's Smart Port Technology Plus, it simply plugs into the port and switches on and off with the light. It works with the Diablo and Joystick helmet-mounted headlights. The...
Exposure RedEye Light
This RedEye Helmet Light is a bit different than the Long Cable version that we also sell. Here, the lamp bezel is CNC machined aluminum, as is the housing. It's also a bit more compact. It comes with a double-ended clip that allows it to snap directly into place in the body of the Diablo or...
Exposure Sirius Mk5 Headlight
Retail Price:
$141.93
Our Price: $129.99
buy now
Daylight Savings Time may be your sworn enemy, but you can't stop it from arriving every year. We'd never suggest that you give up all hope and hang up your bike for the season; instead, we'd just say it's probably time to break out a light and your best reflective kit. Whether you're a commuter...
Exposure Sirius Mk6 DayBright and TraceR Mk2 Light Combo
As tough as the urban environment you navigate on your bike every day, the Exposure Sirius Mk6 DayBright and TraceR Mk2 Light Combo packs a powerful amount of light in a compact design to help you get there and back safely. Starting with the Sirius, this headlight has seven modes--the highest of...
Exposure Sirius Mk6 DayBright Headlight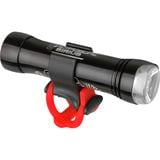 Designed for the hardened commuter, navigating the hustle and bustle of city traffic every day, the Exposure Sirius Mk6 DayBright Headlight shines a stunning 575 lumens of light on dark streets ahead for a safer ride home. The CNC-machined aluminum housing provides robust durability and...
Exposure Six Pack Mk8 Headlight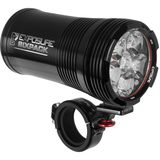 Tackle 24-hour enduro races, or night laps at your local trail network with the Exposure Six Pack Mk8 Headlight. This ultra-bright headlight takes illuminating the trail to the next level, all but banishing darkness with its whopping 4,750-lumens of glow. That's nearly 4-times as bright as your...
Exposure Smart Charger
You've looked everywhere: the couch cushions, the car seats, your work bag, your gym bag. Your Exposure Lights Smart Charger is nowhere to be found. Rather than berate yourself for losing it, think of your headlight. It's still going to need a battery boost one of these days, so replace your...
Exposure Strada 1200 Road Specific Headlight
You've seen them before: cyclists spinning along on their regular routes like nothing is out of the ordinary, except for the fact that it's pitch black outside. The last glow of dusk is long gone, and yet these riders, clad in reflective kit and sporting powerful handlebar lights, don't seem to...
Exposure Strada 600 Road Specific Headlight
Compact and super lightweight, the Exposure Strada 600 Road Specific Headlight maintains the ethos of the cyclist who wants top-tier performance without having to endure extra bulk. The Strada 600 illuminates the road ahead with 600 lumens of light, while multiple modes help you adjust to the...
Exposure Strada 900 Road Specific Headlight
Hot summer days may have you begging mother nature for just a little bit of forgiveness, a breeze, a cooler day, or a little bit of an afternoon drizzle, but sometimes it's a little too hard to convince her to let up, and you've got to search for better ways to bang out your miles. Night riding...
<< Prev | Back | 1 | 2 | 3 | 4 | 5 | 6 | 7 | 8 | 9 | 10 | More | Next >>