Headlights - Road Bike Shop
Shop
>
Accessories
>
Lights
>
Headlights
Knog Blinder Road USB-Rechargeable Safety Light Twin Pack
Retail Price:
$134.00
Our Price: $67.00
buy now
Finding ways to be seen in low-light and nighttime conditions without mounting something the size of a coastal beacon to our bikes poses something of a conundrum for many cyclists. We want lots of light, but in small, lightweight packages. The Knog Blinder Road USB-Rechargeable Safety Light Twin...
Lezyne Composite Matrix Handlebar Mount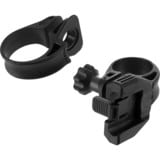 Busted up the handlebar mount for your 2013 Lezyne Mega or XL headlamp? Or maybe your 2012 LED Lezyne? No worries. The Lezyne Composite Matrix Handlebar Mount is the replacement you need. Compatible with 31. 8mm or 25. 4mm handlebars (with the included rubber shims), the mount head also pivots up...
Lezyne Femto Drive Front Light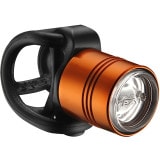 Retail Price:
$14.95
Our Price: $7.95
buy now
Sometimes being seen is more important than illuminating your own path--think of early-morning urban commuting--so Lezyne designed the work-of-art Femto Drive Front Light to let motorists know you're coming. The LED bulb puts out 15 lumens of steady or flashing illumination, courtesy of two...
Lezyne Hecto Drive Front Light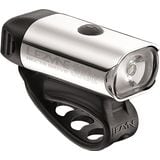 When you want a simple, lightweight headlight to pop into your bag for those days when you get stuck riding home as the sun is setting, the Lezyne Hecto is the perfect fit. It's clean style is only matched by its convenience and packability. Three long-lasting LEDs are encased in a dome-like...
Lezyne International 2A USB Charging Kit
Keep your lights charged when you travel with the Lezyne International 2A USB Charger Kit. This setup allows you to charge your Lezyne USB lights pretty much anywhere you can find a wall socket. It includes adapters for USA, EURO, ASIA, and AU wall sockets, so you're set no matter where your...
Lezyne KTV Drive Pro Light Pair
The intersection of value, performance, and design can be tricky to find, particularly in the utilitarian world of bicycle lighting. Lezyne puts a thumb tack on the map, though, with their new KTV family of lights, and if you're after a killer deal, the Lezyne KTV Drive Pro Pair sends both the...
Lezyne LED Deca Drive Front Light
Retail Price:
$149.95
Our Price: $89.97
buy now
Whether you're doing an after-dark commute or a nighttime trail ride, you want a bright light not only to see where you're going, but also to illuminate you to traffic and other riders. Leave it to Lezyne to create a series of easily mountable headlights that lead the charge into the dark. The...
Lezyne LED Femto Drive Light Pair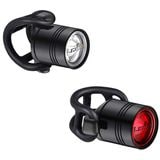 Small ain't no thing to the engineering geniuses at Lezyne. Not only were they able to jam some serious brightness into the compact Lezyne Femto Light Pair, they kept the lights' stylish appearance up to the company's usual standards, too. The Femtos' durable CNC-machined aluminum bodies are...
Lezyne LED KTV Drive Headlight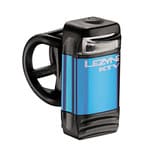 Retail Price:
$19.99
Our Price: $15.99
buy now
The road can be a dangerous place, especially for cyclists whose schedules see them on the road before sunrise or after dark. If this describes you, then you know that the importance of ensuring that motorists also see you on the road is impossible to overstate. With its combination of features,...
Lezyne LED KTV Drive Light Pair
Retail Price:
$38.99
Our Price: $24.99
buy now
Sometimes companies try a different approach to product design, and it can be a gamble. Lezyne has a habit of challenging the design and function of bicycle lighting, and with the new LED KTV Drive Light Pair, you get a double whammy of a new, and excellent, approach to bike lights. Both the KTV...
<< Prev | Back | 1 | 2 | 3 | 4 | 5 | 6 | 7 | 8 | 9 | 10 | More | Next >>