Headlights - Road Bike Shop
Shop
>
Accessories
>
Lights
>
Headlights
CatEye Volt 500 XC and Rapid X2 Light Combo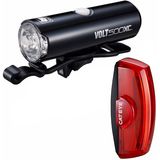 Combining the most powerful light in CatEye's XC series with an innovative rear light with surface-emitting LED strips, the Volt 500 XC and Rapid X2 Light Combo deliver brilliant illumination for everyday commuters and dedicated cyclists putting in miles before sun-up and after sunset. It's a...
CatEye Volt 500 XC Headlight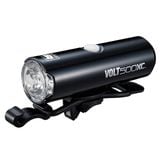 Whether you're rocking a winter commute, squeezing in some extra evening training miles, or lining up for a nighttime cyclocross race under the lights, you'll want to have your CatEye Volt 500 XC Headlight along for the ride to brighten the way. Its rubber bar mount attaches quickly and securely...
Exposure Adhesive Helmet Mount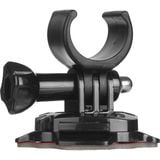 Attach an Equinox, Diablo, Axis, or Joystick light to your full-face helmet with the Exposure Adhesive Helmet Mount. This lightweight mount attaches to full-face helmets, allowing you to rip blistering downhills and technical trails under the stillness of a star-lit sky.
Exposure Axis Mk4 Headlight
Retail Price:
$248.43
Our Price: $219.99
buy now
You've learned the hard way that your trusty headlamp, usually a champ on night hikes, has an uncharacteristically hard time keeping up with you and your trail bike on dark singletrack. To make sure you can actually see on your next ride, outfit your dirt companion with Exposure Lights' Axis Mk4...
Exposure Link Plus Front & Rear Light Combo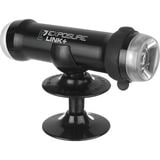 Retail Price:
$113.53
Our Price: $102.18
buy now
Exposure's Link Plus Front and Rear Light Combo combines a mid-strength, forward-facing light with a rear-facing light that's angled so that, while the front light is aimed at the road from a helmet or handlebar mount, the rear light is directed straight back to alert overtaking traffic to your...
Exposure Red Eye Micro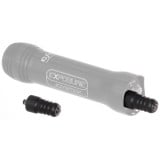 The Exposure Red Eye Micro is, without a doubt, the smallest rear taillight we've ever seen. Taking full advantage of Exposure's Smart Port Technology Plus, it simply plugs into the port and switches on and off with the light. It works with the Diablo and Joystick helmet-mounted headlights. The...
Exposure RedEye Light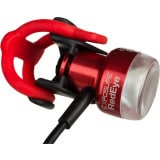 This RedEye Helmet Light is a bit different than the Long Cable version that we also sell. Here, the lamp bezel is CNC machined aluminum, as is the housing. It's also a bit more compact. It comes with a double-ended clip that allows it to snap directly into place in the body of the Diablo or...
Exposure Sirius Mk5 Headlight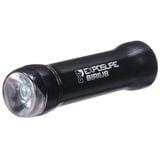 Retail Price:
$141.93
Our Price: $119.99
buy now
Daylight Savings Time may be your sworn enemy, but you can't stop it from arriving every year. We'd never suggest that you give up all hope and hang up your bike for the season; instead, we'd just say it's probably time to break out a light and your best reflective kit. Whether you're a commuter...
Exposure Sirius Mk5 Headlight with TraceR Tail Light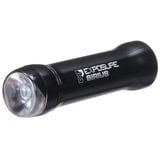 Retail Price:
$184.53
Our Price: $159.99
buy now
When you're commuting, you know better than to count on a few tired reflective accents on your wheels to keep you seen by motorists. Rather than relying on headlights and streetlights to reflect off of you, equip your commuter frame with Exposure Lights' Sirius Mk5 Headlight with TraceR Tail...
Exposure Smart Charger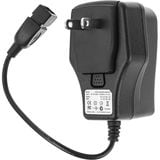 You've looked everywhere: the couch cushions, the car seats, your work bag, your gym bag. Your Exposure Lights Smart Charger is nowhere to be found. Rather than berate yourself for losing it, think of your headlight. It's still going to need a battery boost one of these days, so replace your...
<< Prev | Back | 1 | 2 | 3 | 4 | 5 | 6 | 7 | 8 | 9 | 10 | More | Next >>