Headlights - Road Bike Shop
Shop
>
Accessories
>
Lights
>
Headlights
Knog Pop ii Headlight
Retail Price:
$24.50
Our Price: $12.99
buy now
Knog's Pop ii Headlight is perfect for the nights you want to pedal your cruiser out to grab takeout or meet up with your friends at that new cafe down the street. Light enough that you can leave it on your bike all the time so it's ready when you need it, the Pop ii emits up to 35 lumens and can...
Lezyne CR2032 Battery - 8 Pack
So, you got a pair of Lezyne Femto Lights and you're ready to start commuting on your bike every night. Femto LEDs last a good long time-60 hours-in Flash mode, but that isn't forever. You'll need some backup power. Lezyne CR2032 Batteries come in an 8-Pack. That should be enough to get you...
Lezyne Femto Drive Front Light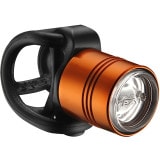 Sometimes being seen is more important than illuminating your own path--think of early-morning urban commuting--so Lezyne designed the work-of-art Femto Drive Front Light to let motorists know you're coming. The LED bulb puts out 15 lumens of steady or flashing illumination, courtesy of two...
Lezyne Femto Duo Light
Offering you the best of both worlds, the Lezyne Femto Duo Light is designed to keep you visible from behind and at the front. The Femto features an adaptive helmet mount, you're able to secure it to whatever style of helmet you wear. Meanwhile, the illumination unit is endowed with a front and...
Lezyne Helmet Mount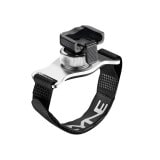 Strapping one of Lezyne's high-performance LEDs will require a little more strength than a wimpy plastic mount. The Lezyne Aluminum Helmet Mount is made from, you guessed it, aluminum, for a high strength-to-weight and the ability to hang on during rough descents. The spherical pivot allows you...
Lezyne International 2A USB Charging Kit
Keep your lights charged when you travel with the Lezyne International 2A USB Charger Kit. This setup allows you to charge your Lezyne USB lights pretty much anywhere you can find a wall socket. It includes adapters for USA, EURO, ASIA, and AU wall sockets, so you're set no matter where your...
Lezyne LED Femto Drive Light Pair
Small ain't no thing to the engineering geniuses at Lezyne. Not only were they able to jam some serious brightness into the compact Lezyne Femto Light Pair, they kept the lights' stylish appearance up to the company's usual standards, too. The Femtos' durable CNC-machined aluminum bodies are...
Lezyne LED KTV Drive Front Light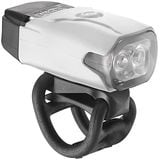 Retail Price:
$22.99
Our Price: $18.39
buy now
Staying visible while riding in low-light conditions is just as important as wearing a helmet. Designed to help you stay well illuminated, the Lezyne LED KTV Drive Headlight is ideal for partially lit streets and will inevitably catch the attention of drivers. The LED light provides up to 70...
Lezyne LED KTV Drive Light Pair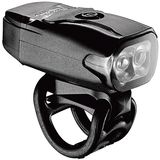 Retail Price:
$39.99
Our Price: $31.99
buy now
Proper illumination is a key safety factor, but that doesn't mean you have to go around with a spotlight attached to the front of your bike. Well, thankfully, cycling-specific companies have made some pretty great strides in terms of technological advancement and Lezyne's LED KTV Drive Light Pair...
Lezyne LIR 123A Battery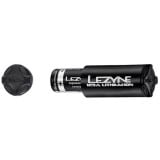 One of the best features of Lezyne's Mini series of lights is Infinite Light technology, which allows you to pop open the light and replace the batteries on the trail, effectively giving you as much power as you want to carry. In order to utilize this feature, however, you'll need backup...
<< Prev | 1 | 2 | 3 | 4 | 5 | 6 | 7 | 8 | 9 | 10 | Next >>