Headlights - Road Bike Shop
Shop
>
Accessories
>
Lights
>
Headlights
Exposure RedEye Light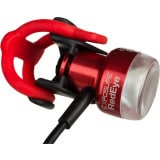 This RedEye Helmet Light is a bit different than the Long Cable version that we also sell. Here, the lamp bezel is CNC machined aluminum, as is the housing. It's also a bit more compact. It comes with a double-ended clip that allows it to snap directly into place in the body of the Diablo or...
Exposure Smart Charger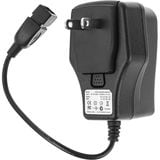 You've looked everywhere: the couch cushions, the car seats, your work bag, your gym bag. Your Exposure Lights Smart Charger is nowhere to be found. Rather than berate yourself for losing it, think of your headlight. It's still going to need a battery boost one of these days, so replace your...
Exposure Strada 800 Road Specific Headlight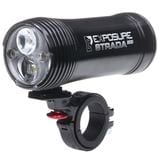 Rather than focusing strictly on one application, your road rides are diverse in any given year. We understand; dabbling in a bit of everything is often the most fun way to go, but don't tell the pros that. You try and show up for a few Wednesday night races in your local crit series, as well as...
Exposure Switch Headlight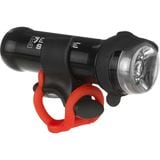 Retail Price:
$106.43
Our Price: $90.30
buy now
When you're commuting regularly, a reliable light is a crucial part of your setup because, unless you only commute during midsummer, chances are good that one or both parts of your commute will take place in the dark at some point. Having a light that can last through traffic and inclement...
Exposure Switch Headlight with TraceR Tail Light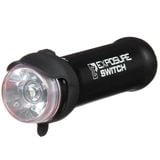 Sure, the bulk of your commute takes place in crowded bike lanes permanently cast in a downtown glow, and you seldom feel like you're actually riding at night. But that doesn't mean you shouldn't have some kind of light mounted onto your commuter bike. Instead of spending big on a high-lumen...
Exposure Toro Mk8 Headlight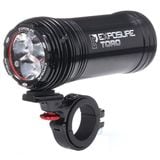 If you're serious about racing XC after dark this year, don't hinge a potential PR on a weak beam. You know that as soon as you get onto truly dark singletrack, seeing your line is paramount to keeping up with the pack. With a more focused beam than other comparable Exposure lights, the Exposure...
Exposure USB Battery Charger
You love your Exposure Spark, Flash, and Flare lights, but a little bit of your soul dies every time you throw out one of those non-reusable batteries. Exposure's USB Battery Charger brings much-needed peace of mind to powering your lights with two rechargeable RCR123A batteries and a USB...
Exposure WhiteEye Light
Retail Price:
$64.95
Our Price: $45.46
buy now
The Exposure WhiteEye is CNC machined aluminum throughout, save for the plastic lens. It looks just like their RedEye Helmet Light, but instead of producing a glowing red light to be seen from the rear, the White Eye produces 240 lumens from its single Seoul P4 LED. It can be used to give...
Fabric USB 300 Light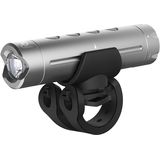 Overestimating how much time you have left before sunset is a classic part of fall riding. Most of the time, we pull back into the driveway just before the sun drops low enough to make things dangerous, but there are always one or two rides a season when we know we've ridden a little too long...
Fabric USB Front Light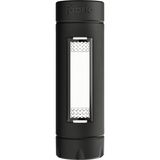 All of the crisp air and rich foliage of fall makes for a welcome change to your weekend rides, but your opportunities to sneak a few miles in after work in the evenings grow more difficult to come by every day. Extending your rides a half hour longer can be as easy as buying the right light. If...
<< Prev | Back | 1 | 2 | 3 | 4 | 5 | 6 | 7 | 8 | 9 | 10 | More | Next >>