Headlights - Road Bike Shop
Shop
>
Accessories
>
Lights
>
Headlights
Exposure Maxx-D Mk9 Headlight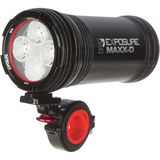 Daylight Savings Time: the enemy of devoted after work dirt hounds everywhere. It arrives each year, as much as we hope it won't, casting us in a golden hour glow before we've begun our commutes home from work. Most of us accept the inevitable change of seasons, but if you're not ready to kick...
Exposure Red Eye Micro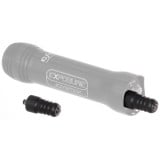 The Exposure Red Eye Micro is, without a doubt, the smallest rear taillight we've ever seen. Taking full advantage of Exposure's Smart Port Technology Plus, it simply plugs into the port and switches on and off with the light. It works with the Diablo and Joystick helmet-mounted headlights. The...
Exposure RedEye Light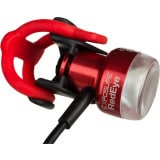 This RedEye Helmet Light is a bit different than the Long Cable version that we also sell. Here, the lamp bezel is CNC machined aluminum, as is the housing. It's also a bit more compact. It comes with a double-ended clip that allows it to snap directly into place in the body of the Diablo or...
Exposure Sirius Mk5 Headlight with TraceR Tail Light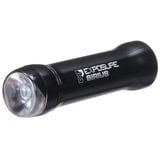 When you're commuting, you know better than to count on a few tired reflective accents on your wheels to keep you seen by motorists. Rather than relying on headlights and streetlights to reflect off of you, equip your commuter frame with Exposure Lights' Sirius Mk5 Headlight with TraceR Tail...
Exposure Six Pack Mk7 Headlight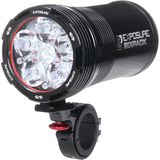 When the days get shorter and evenings colder, you're going to need some serious lighting to continue with long evening commutes and post-work training adventures. Like a case of delicious beverages lifting spirits on a dreary Friday afternoon at the office, Exposure's Six Pack Mk7 Headlight...
Exposure Smart Charger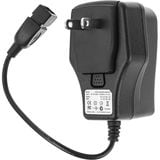 You've looked everywhere: the couch cushions, the car seats, your work bag, your gym bag. Your Exposure Lights Smart Charger is nowhere to be found. Rather than berate yourself for losing it, think of your headlight. It's still going to need a battery boost one of these days, so replace your...
Exposure Strada 800 Road Specific Headlight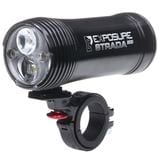 Rather than focusing strictly on one application, your road rides are diverse in any given year. We understand; dabbling in a bit of everything is often the most fun way to go, but don't tell the pros that. You try and show up for a few Wednesday night races in your local crit series, as well as...
Exposure Switch Headlight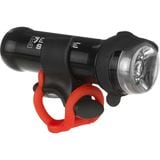 Retail Price:
$106.43
Our Price: $90.30
buy now
When you're commuting regularly, a reliable light is a crucial part of your setup because, unless you only commute during midsummer, chances are good that one or both parts of your commute will take place in the dark at some point. Having a light that can last through traffic and inclement...
Exposure Switch Headlight with TraceR Tail Light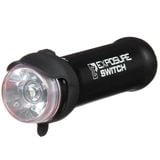 Sure, the bulk of your commute takes place in crowded bike lanes permanently cast in a downtown glow, and you seldom feel like you're actually riding at night. But that doesn't mean you shouldn't have some kind of light mounted onto your commuter bike. Instead of spending big on a high-lumen...
Exposure Toro Mk8 Headlight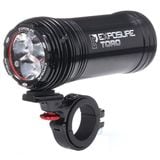 If you're serious about racing XC after dark this year, don't hinge a potential PR on a weak beam. You know that as soon as you get onto truly dark singletrack, seeing your line is paramount to keeping up with the pack. With a more focused beam than other comparable Exposure lights, the Exposure...
<< Prev | Back | 1 | 2 | 3 | 4 | 5 | 6 | 7 | 8 | 9 | 10 | More | Next >>