Headlights - Road Bike Shop
Shop
>
Accessories
>
Lights
>
Headlights
CatEye Volt 300 Rapid X Light Kit
Need a solid and bright light combo from a company famous for solid and bright light combos? The Cateye Volt 300/Rapid X Light Kit is calling your name. Up front, you get a Volt 300. It's super lightweight for a 300-lumen LED light, at only 120 grams. The Li-ion battery is housed in a durable...
Exposure Adhesive Helmet Mount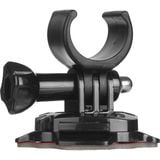 Attach an Equinox, Diablo, Axis, or Joystick light to your full-face helmet with the Exposure Adhesive Helmet Mount. This lightweight mount attaches to full-face helmets, allowing you to rip blistering downhills and technical trails under the stillness of a star-lit sky.
Exposure Axis Mk4 Headlight
You've learned the hard way that your trusty headlamp, usually a champ on night hikes, has an uncharacteristically hard time keeping up with you and your trail bike on dark singletrack. To make sure you can actually see on your next ride, outfit your dirt companion with Exposure Lights' Axis Mk4...
Exposure Diablo Mk8 Headlight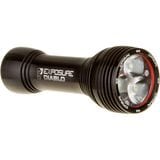 Not all headlights are created equal, especially if you expect them to keep up when you spontaneously turn onto your favorite singletrack in the dark. Outfitting your bike or helmet with Exposure's Diablo Mk8 Headlight ensures that you'll be able to see the trail ahead. Its 1,400 lumen beam sets...
Exposure Equinox Mk2 Headlight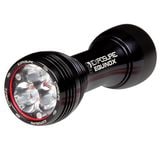 With the ability to emit up to a staggering 2000 lumens, Exposure Lights' Equinox Mk2 Headlight's low weight and versatility make it an ideal choice for sunset road rides, commutes, or dark trails. If you're looking for one light you can swap between each your bikes to extend your ride season...
Exposure Equinox Mk2 Headlight Pack with Wireless Remote Switch
Retail Price:
$425.93
Our Price: $332.50
buy now
When it comes to lumen output on a cycling light, your general commuter-type is likely happy with a small model with a 120 lumen output. Or less. But for fast descents or off-road riding after dark, Exposure's Equinox Mk2 Headlight Pack with Wireless Remote Switch is the obvious choice. The 1,200...
Exposure Joystick Mk11 Headlight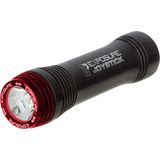 From the awkwardness of your early teen years through the angst and self-discovery of college, to the transitional years beyond, you and your joystick have weathered more than a few storms together. Now that your days of all-night gaming and group meetups have moved aside in favor of a more...
Exposure Link Plus Front & Rear Light Combo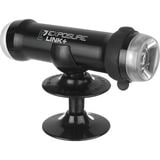 Retail Price:
$113.53
Our Price: $97.30
buy now
Exposure's Link Plus Front and Rear Light Combo combines a mid-strength, forward-facing light with a rear-facing light that's angled so that, while the front light is aimed at the road from a helmet or handlebar mount, the rear light is directed straight back to alert overtaking traffic to your...
Exposure Maxx-D Mk9 Headlight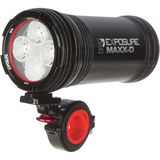 Daylight Savings Time: the enemy of devoted after work dirt hounds everywhere. It arrives each year, as much as we hope it won't, casting us in a golden hour glow before we've begun our commutes home from work. Most of us accept the inevitable change of seasons, but if you're not ready to kick...
Exposure Red Eye Micro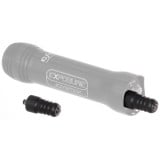 The Exposure Red Eye Micro is, without a doubt, the smallest rear taillight we've ever seen. Taking full advantage of Exposure's Smart Port Technology Plus, it simply plugs into the port and switches on and off with the light. It works with the Diablo and Joystick helmet-mounted headlights. The...
<< Prev | Back | 1 | 2 | 3 | 4 | 5 | 6 | 7 | 8 | 9 | 10 | More | Next >>