Headlights - Road Bike Shop
Shop
>
Accessories
>
Lights
>
Headlights
CatEye Nima Light - Front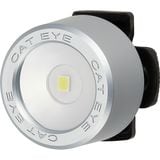 Retail Price:
$15.00
Our Price: $9.75
buy now
Get big visibility in a tiny package with CatEye's Nima Front Light. Weighing in at a minuscule 20 claimed grams, the Nima sits unobtrusively on your handlebars, making you more visible to other road users during commutes, training rides, and coffee shop noodles. It runs on easily replaceable...
CatEye Omni 3 Light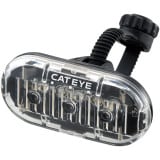 You love your bike commute to work each morning and back home each evening, but in the winter when the days are short, or even in the summer when you're working long hours, you need light. That's why CatEye offers its Omni 3 Light at a low price so you don't have to sacrifice safety for your bank...
CatEye Volt 200/Rapid X Combo
Outfit your commuter in affordable visibility with CatEye's Volt 200/Rapid X Combo. The front Volt 200 boasts a bright 200 lumens to light the way ahead and make sure side-street traffic knows you're on the road, while the Rapid X Rear lights flashes a notice of your presence to anyone coming up...
CatEye Volt 300 Headlight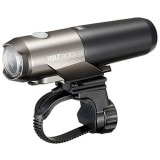 Headlight technology has evolved quickly from days of yore when you needed to carry two water-bottle sized batteries for a few hours of illumination. Now you can literally hold a complete light in the palm of your hand. The Cateye Volt 300 is the latest in portable lumens - quick to charge and...
CatEye Volt 6000 Headlight
Pretty soon, night riding will be a thing of the past. With the ever-expanding output capacity of headlights, we can start to imagine a world in which powerful spotlights fully illuminate even the most shadowy sections of singletrack, so much so that riders will no longer dread the inevitable...
Exposure Joystick Mk11 Headlight
From the awkwardness of your early teen years through the angst and self-discovery of college, to the transitional years beyond, you and your joystick have weathered more than a few storms together. Now that your days of all-night gaming and group meetups have moved aside in favor of a more...
Exposure Link Plus Front & Rear Light Combo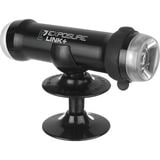 Retail Price:
$113.53
Our Price: $102.18
buy now
Exposure's Link Plus Front and Rear Light Combo combines a mid-strength, forward-facing light with a rear-facing light that's angled so that, while the front light is aimed at the road from a helmet or handlebar mount, the rear light is directed straight back to alert overtaking traffic to your...
Exposure Red Eye Micro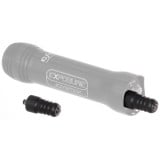 The Exposure Red Eye Micro is, without a doubt, the smallest rear taillight we've ever seen. Taking full advantage of Exposure's Smart Port Technology Plus, it simply plugs into the port and switches on and off with the light. It works with the Diablo and Joystick helmet-mounted headlights. The...
Exposure RedEye Light
This RedEye Helmet Light is a bit different than the Long Cable version that we also sell. Here, the lamp bezel is CNC machined aluminum, as is the housing. It's also a bit more compact. It comes with a double-ended clip that allows it to snap directly into place in the body of the Diablo or...
Exposure Sirius Mk5 Headlight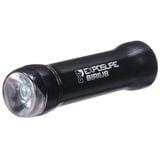 Daylight Savings Time may be your sworn enemy, but you can't stop it from arriving every year. We'd never suggest that you give up all hope and hang up your bike for the season; instead, we'd just say it's probably time to break out a light and your best reflective kit. Whether you're a commuter...
<< Prev | 1 | 2 | 3 | 4 | 5 | 6 | 7 | 8 | 9 | 10 | Next >>