Headlights - Road Bike Shop
Shop
>
Accessories
>
Lights
>
Headlights
Blackburn Super FLEA Headlight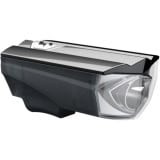 Attach the Blackburn Super FLEA Headlight to your bar and not only will you crash less, but fe3wer things will crash into you, too.
Brooks England Femto Front Light
Copper has made a serious comeback recently, but we don't need to be telling Brooks England that. Steadfastly devoted to evoking the bygone days of cycling, Brooks created the Femto Front Light with the style we'd expect from the brand, including a classy copper-colored body. Attached to your...
CatEye Omni 3 Light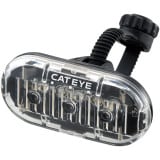 You love your bike commute to work each morning and back home each evening, but in the winter when the days are short, or even in the summer when you're working long hours, you need light. That's why CatEye offers its Omni 3 Light at a low price so you don't have to sacrifice safety for your bank...
CatEye Rapid X Light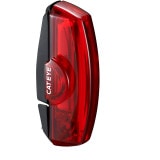 CatEye continues to make some of the most reliable and visible lights in the business. So, when the company comes up with a totally new product, it's notable to riders everywhere. The new CatEye Rapid X Light is the latest and greatest, and it promises to outshine everything else that came before...
CatEye Volt 1200 Headlight
CatEye's Volt 1200 Headlight won't help you see in the dark. Instead, it'll banish darkness far away, so you can use your lame human eyes to ride safely through the nighttime streets. While you might not have the perceptive pupils of a crepuscular critter, the Volt's 1200 lumens, generated via...
CatEye Volt 300 Headlight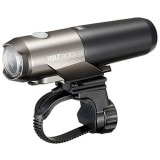 Headlight technology has evolved quickly from days of yore when you needed to carry two water-bottle sized batteries for a few hours of illumination. Now you can literally hold a complete light in the palm of your hand. The Cateye Volt 300 is the latest in portable lumens - quick to charge and...
CatEye Volt 300 Rapid X Light Kit
Need a solid and bright light combo from a company famous for solid and bright light combos? The Cateye Volt 300/Rapid X Light Kit is calling your name. Up front, you get a Volt 300. It's super lightweight for a 300-lumen LED light, at only 120 grams. The Li-ion battery is housed in a durable...
Exposure Diablo Mk7 Headlight with Helmet & HB Mount
Retail Price:
$339.00
Our Price: $257.60
buy now
Exposure's best-selling handlebar torch returns to burn safe passages across trails and roads in the form of the Diablo Mk7 Headlight with Helmet and HB Mount. If there are differences between the Mk7 and its predecessor, the Mk6, they're so imperceptible as to not be readily apparent. And that's...
Exposure Equinox Light Pack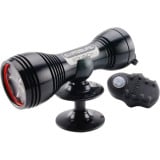 Retail Price:
$549.00
Our Price: $500.00
buy now
At the forefront of lighting technology, Exposure's sub 125g, 2000-lumen Equinox Light Pack comes with a helmet mount and a wireless remote switch. That's right, an incredibly powerful light and battery combination that's feathery enough for helmet use, complete with control at your finger tips....
Exposure Equinox Mk2 Headlight Pack with Wireless Remote Switch
When it comes to lumen output on a cycling light, your general commuter-type is likely happy with a small model with a 120 lumen output. Or less. But for fast descents or off-road riding after dark, Exposure's Equinox Mk2 Headlight Pack with Wireless Remote Switch is the obvious choice. The 1,200...
<< Prev | Back | 1 | 2 | 3 | 4 | 5 | 6 | 7 | 8 | 9 | 10 | More | Next >>