Water Reservoirs - Road Bike Shop
Shop
>
Accessories
>
Hydration Packs & Bags
>
Water Reservoirs
CamelBak All Clear Pre-Filter
Before you use your Camelbak All Clear ultraviolet system to zap the micro-organisms out of your freshly-gathered water, get rid of any solid particles with this compatible pre-filter.
CamelBak Big Bite Valve Color - 4-Pack
CamelBak's Big Bite Valve Color replaces your gnawed-on, worn-out, and semi-smelly reservoir's valve. Give the other three to friends and family, or keep all four for the four different liquids you always put in your reservoir: water, flavored water, margarita, and long island iced tea.
CamelBak Eddy Accessory Bite Valve Multi-Pack
Want to add some color to your CamelBak Eddy or Groove water bottle? Pick up this multi-pack of Eddy and Groove Accessory Bite Valves and your bottle will be just as fresh as your hammer pants.
CamelBak Quick Link Conversion Kit
Retail Price:
$10.00
Our Price: $6.00
buy now
Retrofit your old reservoir with the CamelBak Quick Link Conversion Kit, so you can take advantage of the ultra-versatile Quick Link system. Once your installed the Conversion Kit--a female connector with auto-shutoff and a Quick Link male connector--you can quickly and easily customize your...
CamelBak Reservoir Dryer
Retail Price:
$11.95
Our Price: $7.17
buy now
With the CamelBak Reservoir Dryer you can hang your reservoir to dry anywhere from the back of your truck to your bike frame. The dryer is adaptable to all sizes of Omega and Omega-baffled reservoirs.
Deuter Streamer Water Reservoirs
The Source Streamer 3. 0 Reservoir will fit in any Deuter pack designed for three-liter reservoirs and many other hydration packs as well. Deuter has chosen not to make their own bladder, but source their bladder from Source, an Israeli company. Deuter has been working closely with Source to...
Hydrapak Elite 1.5 Water Reservoir
The hot, dusty trail's got nothing on you when you set out with the HydraPak Elite 1. 5 Water Reservoir. Not too big and not too small, this reservoir is just right for training runs and leisurely hikes. The HydraFlex tube is equipped with a high-flow Blaster Valve to keep you hydrated on the go....
MSR Hydration Kit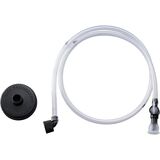 The MSR Hydration Kit converts MSR Dromedary and DromLite bags into a hands-free hydration system. The Hydration kit comes complete with an MSR Bullet Bite Valve, a 42-inch polyethylene-lined drinking tube that resists freezing temperatures, and a custom hydration cap with a 360 degree swivel...
MSR In-Line Shut-Off Valve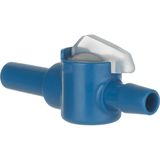 You never want to lose water on the road or during an expedition, which is why it helps to have the MSR In-Line Shut-Off Valve. With a low-profile design and tough HDPE material, this valve is easy to use and extremely convenient from long treks in the backcountry to cycling races in town. It...
Osprey Packs Hydraulics Hydration Reservoir
Custom-fit suspension systems are Osprey's bread and butter, so it makes sense that the Hydraulics Hydration Reservoir is shaped with a rigid backer plate to prevent any interference with how your pack fits and carries. Additionally, the durable TPU reservoir material keeps water tasting exactly...
<< Prev | 1 | 2 | 3 | Next >>