Hydration Packs - Road Bike Shop
Shop
>
Accessories
>
Hydration Packs & Bags
>
Hydration Packs
CamelBak Charm 1.5L Backpack - Women's
Stay hydrated on your hike, trail run, or bike ride with the minimalist CamelBak Women's Charm Hydration Backpack. This women-specific pack carries a 1. 5-liter reservoir to keep your fluid levels up over the course of your ride, run, or trek while its center baffling prevents the reservoir from...
CamelBak Circuit Hydration Vest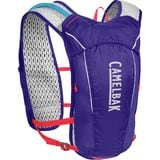 CamelBak designed the Circuit Hydration Vest for minimalist runners who don't want a big pack cramping their stride. Not to mention, the newly updated Circuit is 30% lighter than years' prior and the new reservoir delivers 20% more water per sip. More specifically, the included 1. 5L Crux...
CamelBak Classic 2L Backpack
Whether you prefer the road or the trail, or like to mix it up with a little of both, the CamelBak Classic Hydration Backpack has one goal: to keep you hydrated while you're in the saddle. Designed around the new Crux reservoir, this pack helps keep your fluid levels up so you can enjoy the view...
CamelBak Cleaning Brush Kit
From the residue of yesterday's hydration mix to last week's tap water deposits, your CamelBak Hydration Reservoir needs a helping hand in keeping it clean and free of weird tastes and funky build-up. The CamelBak Cleaning Brush Kit restores your hydration reservoir to virtually new condition,...
CamelBak Cloud Walker 18L Backpack
Cut out the bulk and flair of your everyday backpack and you've got yourself the CamelBak Cloud Walker 18 Hydration Pack--a simple little number designed to get you to the summit and back. Ideal for short in-and-out trips, the two-liter Antidote reservoir keeps you hydrated for about two hours in...
CamelBak Crux Replacement Tube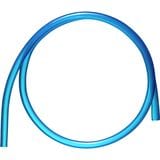 Pick up the CamelBak Crux Replacement Tube when your old hydration tube is stained with the funky residue of hydration mixes and tap water deposits. Because it only includes a replacement tube, you'll need to attach it to your existing On/Off valve, Big Bite valve, and Quick Link reservoir...
CamelBak Crux Reservoir On/Off Valve
The CamelBak Crux Reservoir On/Off Valve gives you a fresh replacement valve that connects to the bite valve and drinking tube of your Crux Reservoir. The on/off switch prevents water from dripping when you're running, hiking, and mountain biking. Please note, the connecting Big Bite Valve is...
CamelBak Daystar 16L Backpack - Women's
From the maze-like slot canyons of Utah to the azure alpine lakes of Alberta, the CamelBak Women's Daystar 16 Hydration Backpack handily carries your hiking essentials while keeping you properly hydrated on longer hikes. Ample cargo storage makes easy work of carrying extra layers and outerwear,...
CamelBak Delaney Hydration Belt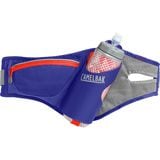 The CamelBak Delaney Hydration Belt is a low-profile, lightweight alternative to bulky hydration packs. Its minimalist design tips the scale at a meager five ounces, helping you stay light and fast while training for an upcoming race or besting your PRs around the neighborhood loop. The 21-ounce...
CamelBak FlashFlo LR Hydration Belt
Optimized for trail runners and hikers, the CamelBak FlashFlo LR Hydration provides a couple hours worth of hands-free hydration in a low-slung lumber pack. It's a great way to save weight on the trail, especially if you're used to lugging around bulky hydration packs. Velvetex lining along the...
<< Prev | Back | 1 | 2 | 3 | 4 | 5 | 6 | 7 | 8 | 9 | 10 | More | Next >>