Hydration Packs - Road Bike Shop
Shop
>
Accessories
>
Hydration Packs & Bags
>
Hydration Packs
CamelBak Crux Hydration Cleaning Kit
After months of rigorous trail use, your CamelBak Crux Hydration Reservoir tastes more like drinking from the backyard hose. Give your reservoir and drinking tube a proper cleaning with the CamelBak Crux Hydration Cleaning Kit. This kit includes a large reservoir brush and skinny drinking tube...
CamelBak Crux Replacement Tube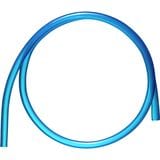 Pick up the CamelBak Crux Replacement Tube when your old hydration tube is stained with the funky residue of hydration mixes and tap water deposits. Because it only includes a replacement tube, you'll need to attach it to your existing On/Off valve, Big Bite valve, and Quick Link reservoir...
CamelBak Crux Reservoir On/Off Valve
The CamelBak Crux Reservoir On/Off Valve gives you a fresh replacement valve that connects to the bite valve and drinking tube of your Crux Reservoir. The on/off switch prevents water from dripping when you're running, hiking, and mountain biking. Please note, the connecting Big Bite Valve is...
CamelBak Daystar 16L Backpack - Women's
From the maze-like slot canyons of Utah to the azure alpine lakes of Alberta, the CamelBak Women's Daystar 16 Hydration Backpack handily carries your hiking essentials while keeping you properly hydrated on longer hikes. Ample cargo storage makes easy work of carrying extra layers and outerwear,...
CamelBak Delaney Hydration Belt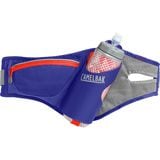 Retail Price:
$39.95
Our Price: $27.96
buy now
The CamelBak Delaney Hydration Belt is a low-profile, lightweight alternative to bulky hydration packs. Its minimalist design tips the scale at a meager five ounces, helping you stay light and fast while training for an upcoming race or besting your PRs around the neighborhood loop. The 21-ounce...
CamelBak FlashFlo LR Hydration Belt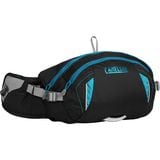 Optimized for trail runners and hikers, the CamelBak FlashFlo LR Hydration provides a couple hours worth of hands-free hydration in a low-slung lumber pack. It's a great way to save weight on the trail, especially if you're used to lugging around bulky hydration packs. Velvetex lining along the...
CamelBak Fourteener 20L Backpack
You go to the mountains to clear your mind, not clutter it with worries like whether you have enough water or if you packed all the essentials. With the CamelBak Fourteener 20 Hydration Backpack taking care of all the essential details, you'll be able to take a deep breath and let all of your...
CamelBak Fourteener 24L Backpack
When you leave the mountain hut in the pre-dawn gray, your mind's probably racing through routes and equipment and all the details you need to reach the summit. But despite all the things you're supposed to remember, it's important to enjoy the solitude and beauty of the mountain. So, let the...
CamelBak Franconia LR 24L Backpack
Built for long, technical hikes and bike rides, the Franconia LR 24 Hydration Backpack is one of CamelBak's top-of-the-line lumbar adventure pack. It boasts room for a day's Tough-as-nails nylon ripstop construction proves to be durable through some of your most demanding outings, and the Air...
CamelBak Hawg LR 20L Backpack
Tear up the trails while staying hydrated and prepared with the Camelbak Hawg LR 20 Hydration Pack. It has a low-profile design that sits close to your back and maintains a low center of gravity to ensure stability when you're ripping around berms and flying over bumpy terrain. The Airfoil back...
<< Prev | Back | 1 | 2 | 3 | 4 | 5 | 6 | 7 | 8 | 9 | 10 | More | Next >>