Road Helmets - Road Bike Shop
Shop
>
Accessories
>
Helmets
>
Road Helmets
Giro Saros Helmet
To us, the hallmark of a Giro design are its three central vents. And, not coincidentally, you'll find this feature on the Giro Saros Helmet. It was originally part of the Prolight design, but nearly every subsequent helmet has revolved around the three prominent central holes. To us, this...
Giro Savant Helmet
Whether you're a weekend warrior, a power commuter, or just finding your legs with the local cycling club, the 'buy the cheapest helmet that fits well' method isn't exactly podium-worthy advice to ensure happy riding. Luckily for you, the aptly-named Giro Savant carries every drop of Giro's...
ICEdot Band
To complement the ICEdot Crash Sensor, the Band is a silicone bracelet with your personal identification number. In the event of an emergency, it allows another person to alert contacts by calling and entering the pin. Then online-stored contacts are alerted via text, phone, or email.
ICEdot Crash Sensor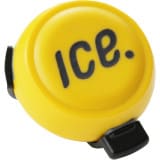 A revolutionary advancement for the dangerous sport of cycling, the ICEdot Crash Sensor mounts to any helmet and detects life-threatening impacts. If an incident happens, it uses a low-energy Bluetooth signal to trigger the ICEdot app running on a smart phone. Before alerting pre-specified...
ICEdot Sensor Mount 2-Pack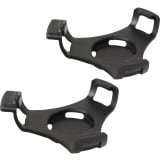 Chances are you have more than one helmet. If that's the case, use the ICEdot Sensor Mount 2-Pack to add mounts to two more helmets. It's constructed from plastic and uses zip ties to attach to virtually any helmet.
Kask Mojito Helmet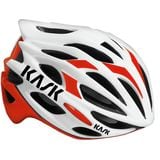 Offering all of the trickle-down technology of their top-shelf Sky Pro Team Vertigo at a fraction of the cost, the minty-fresh Kask Mojito Helmet is anything but just another fruity libation. The Mojito features Kask's superlative, Up-N-Down double-pivot fitting system for a supremely dialed...
Lazer Genesis Helmet
The Genesis comes in two sizes, which Lazer refers to as Medium and Large, and this wouldn't be possible without the patented Rollsys retention system. Unlike other designs that press a retention system onto the back of your head, the Lazer Rollsys uses a smooth thumb wheel at the top of the...
Lazer Helium Helmet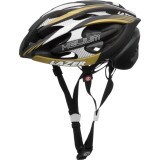 Retail Price:
$230.00
Our Price: $92.00
buy now
Built with the same Rollsys retention system as the Tardiz helmet, the Lazer Helium Helmet is a marvel of comfort and security. And while it shares a similar appearance with the Genesis, the Helium has a far more sculpted shape. It also incorporates an in-molded shell portion that wraps around...
Lazer Helium Helmet
A marvel of comfort and security, Lazer's sculpted Helium helmet may share appearances with the Genesis, but it actually incorporates an in-molded shell portion around the interior of the helmet's brow. Basically, this is an added safety detail that prevents the helmet from failure and also helps...
Louis Garneau Course Helmet
Retail Price:
$239.95
Our Price: $160.00
buy now
In researching aerodynamics for a new road helmet, Louis Garneau discovered that mathematical equations don't always equal practical application. In other words, the extensive research and wind tunnel testing would only take them so far -- real-life racing conditions that included heat management...
<< Prev | 1 | 2 | 3 | 4 | 5 | Next >>