Panniers Bags - Road Bike Shop
Shop
>
Accessories
>
Commuting & Touring
>
Panniers & Bags
Chrome Kharkiv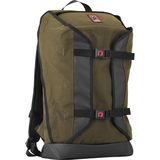 It's been said that necessity is the mother of invention. As such, it's only fitting that the city slickers at Chrome designed the Kharkiv for urban commuters seeking roomy storage and bombproof quality. Made to withstand crosstown commutes and the daily grind, this rugged pack features...
Chrome Kliment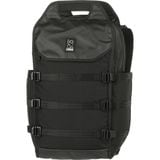 Whether you're hopping on a train across Europe or flying to exotic locales in Southeast Asia, the Chrome Kilment harmoniously organizes your clothes, important travel documents, and laptop in sturdy, ultra-robust fashion. As Chrome's premier dual-compartment travel bag, the Kliment features a...
Chrome Knurled Welded Gravel Seatbag
Seat bags are great. Allen wrenches, a multi-tool, a tube, and some tire levers right there under your seat when you need them. The problem that we've always found with seat bags, however, is the size. Manufacturers seem to get shy when it comes to making a seat bag that can actually carry a...
Chrome Knurled Welded Handlebar Bag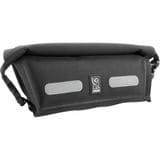 Bike gear takes a pounding from crashes, weather, and general being-out-in-the-world-ness, so Chrome designed the Knurled Welded Handlebar Bag to stand up to a serious thrashing. It's made from 600D polyester, treated with a waterproof PU coating, and has knurled, welded seams that keep out water...
Chrome Knurled Welded Race Seatbag
Like all Chrome products, the Chrome Knurled Welded Race Seatbag is built for life in the big city. As we all know, you have to be tough to survive in the big city. When it comes to this bag, tough is an understatement. Built from PU-coated 600-denier polyester with welded seams, the Race Seatbag...
Chrome Niko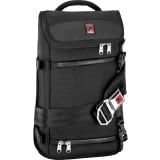 The Chrome Niko Backpack gives photography enthusiasts peace of mind when transporting prized equipment. As any camera bag should, it has a customizable main compartment, to keep your belongings safe. And the waterproof tarpaulin liner ensures that short of throwing this pack into a lake, your...
Chrome Rostov
Blending clean, function-driven design with rugged Cordura fabric, the Chrome Rostov is built to withstand heavy use and abuse from daily commutes on your bike. Its PU-coated main opening sheds light moisture from seeping into the bag, should you encounter a shower mid-ride. Its EVA foam back...
Chrome Rustic Cardiel O.R.P. Backpack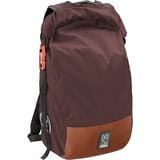 We're not sure exactly what operations Chrome's Rustic Cardiel O. R. P is ready for, but if it involves a bike or skateboard, this pack is probably into it. Chrome teamed up with skate pioneer John Cardiel to create the O. R. P., which takes cues from classic outdoor packs but has a style all its...
Chrome Saddle Bag Roll Top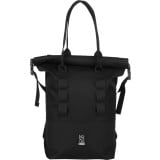 Chrome, the mavens of commuting equipment, built the Saddle Bag Rolltop Pannier to keep your essentials protected during your commute. Chrome's unique knurled welded construction makes for an incredibly durable bag that's waterproof, without unnecessary bulk. And that helps to make this a true...
Chrome Skarbek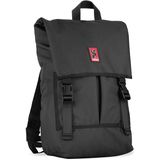 The Chrome Skarbek is an incredibly sleek, streamlined pack that's built to withstand use and abuse from bike commutes, trips to campus, and daily wear. Slimmed-down shoulder straps comfortably carry lighter loads across town. And like most Chrome bags, the Skarbek is made in California with...
<< Prev | 1 | 2 | 3 | 4 | 5 | 6 | 7 | 8 | 9 | 10 | Next >>