Panniers Bags - Road Bike Shop
Shop
>
Accessories
>
Commuting & Touring
>
Panniers & Bags
Blackburn Wayside Backpack Pannier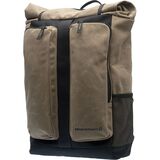 Commuting to class is a lot easier if you don't have to worry about unpacking your pannier before you head inside or riding up that punishing hill below campus with all of your textbooks in a backpack. As its name makes clear, the Blackburn Wayside Backpack Pannier doubles as a bike pannier and a...
Blackburn Wayside HB Musette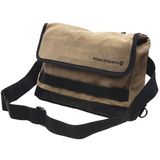 Exploring a new community or running errands in your own is a lot more interesting by bike than by car, and with the right gear, it's no less convenient. Any number of bike panniers or packs can reliably ferry your essentials, but you can actually mount Blackburn's Wayside HB Musette onto your...
Blackburn Wayside Tool Roll
Realizing you have a maintenance issue to deal with mid-ride can inspire enough stress without the added hassle of trying to locate loose parts and tools. Blackburn's Wayside Tool Roll gives you a place to keep it all organized in a slim, waxed canvas design divided into pockets and slots that...
Brooks England B1 Saddle Bag
Retail Price:
$179.00
Our Price: $161.10
buy now
The B1 Saddle Bag is the product of a thoroughly British collaboration between Brooks' saddle factory in Smethwick, England and the Royal College of Art in London. The B1's shape makes it the perfect navigator during days spent in the iconic B17 saddle, as both articles' respective widths...
Brooks England B4 Frame Bag
Talk of frame bags often brings to mind large, clunky eyesores lumped awkwardly into the void of a frame's main triangle. Brooks England lays that stereotype to rest with the sleek, classy B4 Frame Bag. It's utilitarian enough to hold all your essentials, and it boasts styling worthy of adorning...
Brooks England Barbican Messenger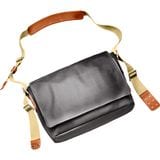 Retail Price:
$335.00
Our Price: $301.50
buy now
While you may not ride a vintage steel bike to work, you still enjoy a bit of standout style. And if anyone knows about style, it's Brooks. Its Barbican Messenger bag, after all, is constructed in Italy. The body is crafted from vegetable-tanned leather in two classic shades. The adjustable strap...
Brooks England Brick Lane Roll-Up Panniers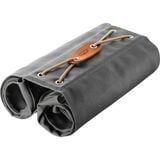 Retail Price:
$230.00
Our Price: $207.00
buy now
When not in use, the 1708 cubic-inch Brooks Brick Lane Roll-Up Pannier is stored out of the way. This means no awkward empty bags bouncing around on your ride. And to ensure durability, Brooks constructs the Brick Lane Roll-Up Pannier out of water-resistant cotton with leather finishing. For...
Brooks England Camden Tote Bag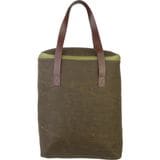 Retail Price:
$150.00
Our Price: $120.00
buy now
When items you wish to carry in the Hoxton Wire Basket shouldn't be left exposed to the elements, Brooks' Camden Tote Bag will come in handy. Designed to fit in the Hoxton, the Camden Tote Bag is constructed from water-resistant cotton, along with tough leather handles. A zippered top makes...
Brooks England Dalston Knapsack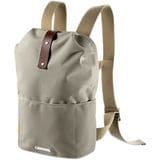 Retail Price:
$220.00
Our Price: $143.00
buy now
Quality design and materials never go out of style. These are the very things on which Brooks has built a reputation. The Dalston backpack carries this tradition with classic styling and durable, high-quality construction that will stand the test of time. The Dalston is made with Bluesign...
Brooks England Glenbrook Saddle Holdall
Retail Price:
$195.00
Our Price: $175.50
buy now
Yearning for a bygone era when a tour meant packing a picnic and a newspaper onto a bone-shaking steel frame and riding 10 minutes to the park? So is the Brooks Glenbrook Saddle Holdall, a waterproof saddle or handlebar bag that evokes cycling's golden age but is designed for the modern commuter...
<< Prev | Back | 1 | 2 | 3 | 4 | 5 | 6 | 7 | 8 | 9 | 10 | More | Next >>