Truck Bed Racks - Road Bike Shop
Shop
>
Accessories
>
Car Racks
>
Truck Bed Racks
Thule Bed Rider Truck Mount
Give your bikes the best seat in the house with the Thule Bed Rider Truck Mount. Carry up to two bikes securely in the bed of your pickup by bolting them into the 9mm quick-release fork mounts. The fork mount carrier fits most sizes of pickup beds and bed liners, and attaches to the bed without...
Thule Gate Mate Tailgate Pad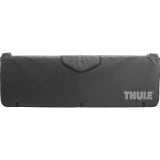 You may hit the road with a bunch of trail-mates, but your favorite one is bound to be the durable Thule Gate Mate Tailgate Pad. Heavy-duty vinyl and extra padding is what helps keep your truck and everybody's bikes looking good. Durable, waterproof vinyl throughout protects both your truck's...
Thule Insta-Gator Truck Mount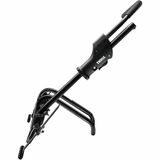 Thule made the Insta-Gater Bike Rack because they know you don't want your expensive bike sliding around in the back of your pickup. Thule's Insta-Gater quickly installs in most pick-up beds without any drilling or bolting. The Ratcheting Quick Load System holds the front wheel securely holds the...
Thule Low-Rider Bike Mount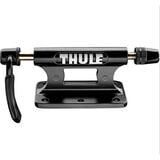 The Thule Low Rider is simultaneously the most basic and most versatile piece of bike mounting hardware in existence. The Low Rider is a fork-mounting block that can be attached to any flat surface. This means beds, walls, floors, caps, camper tops, random pieces of wood, boat decks, roofs, and...
Thule Xsporter Adapters
The Xsporter Adapters allow you to mount your favorite Thule rack parts and accessories on your Xsporter pickup rack. Editor's note: Check the sizing chart to determine which adapter is needed for your rack mount.
Yakima Beddy Jo Truck 2 Bike Rack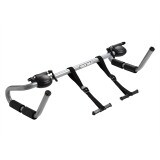 Retail Price:
$139.00
Our Price: $111.20
buy now
Install the Beddy Jo Bike Carrier into your truck bed. Two bike capacity. Intuitive bike mount that installs into your truck bed in less than one minute. With the stability of the Yakima Wonder Wedge there is absolutely no drilling required. Corrosion-resistant, heavy duty steel construction...
Yakima BedHead Truck Rack Locking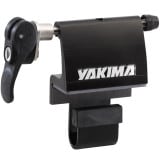 Retail Price:
$80.00
Our Price: $64.00
buy now
The Yakima Bed Head is an affordable, no drill solution to carry a bike by the forks in the bed of any pickup truck. It carries one bike, quickly installs onto interior lip along truck bed rails with a beefy, long throw, 9mm skewer. Padding protects truck's finish. Get the locking version for...
Yakima BedRock - 4-Pack w/Locks
Retail Price:
$199.00
Our Price: $159.20
buy now
You didn't buy that burly pick-up truck to carry a couple bikes in the back and get squished with your gear in the cab, did you? If you envisioned a little more carrying capacity in that four-by-four, the Yakima BedRock 4-Pack with Locks will help you realize this dream. This multi-sport,...
Yakima BikerBar w/Locks
Retail Price:
$229.00
Our Price: $183.20
buy now
Instead of allowing your bikes to bounce around in the bed of your truck, simply install the Yakima BikerBar w/Locks--no drilling or tools required. The included SKS lock cores securely lock the bikes to the rack and the rack to your truck to deter would-be bandits. Plus, the bar is available in...
Yakima Blockhead Bike Mount
Retail Price:
$25.00
Our Price: $20.00
buy now
The Yakima Blockhead is an instant bike mount that will bolt to any flat surface on pickups, RVs, and boats (mounting hardware not included). The durable and corrosion resistant Blockhead holds one bike, and comes with a beefy 9mm non-locking skewer. Padding protects your truck's finish. **For...
<< Prev | 1 | 2 | 3 | Next >>