Roof Racks Parts - Road Bike Shop
Shop
>
Accessories
>
Car Racks
>
Roof Racks & Parts
Kuat Skinny Slimline Gear Carrier
Whatever your pleasure--biking, skiing, kayaking, camping, hot-air ballooning, baboon wrestling, deep-sea shuffleboard, chicken rodeoing--the Kuat Skinny Slimline Gear Carrier will help you and your gear get there, provided you travel via automobile. Like any roof rack, the Skinny Slimline mounts...
Kuat Trio Fork Mount Roof System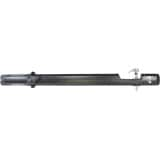 We won't say that Kuat makes the best bike racks out there, but we see them on plenty of cars, and think that popularity probably speaks for itself. Take the Kuat Trio Fork Mount Roof System. Most fork-mounted racks only really work with quick-release axles--although a dedicated rider can...
Kuat Vagabond Roof Rack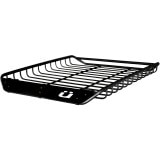 The Kuat Vagabond Roof Rack is a pretty simple piece of gear, but that's why it's so awesome. You can attach it to any factory bars, and Kuat made it from tough powder-coated steel that can withstand heavy loads and bad weather. A plethora of tie-downs means you won't have to constantly watch the...
Kuat Vagabond X-2 Bike Cargo Rack
The best road trips are the ones that include a couple of bikes and a ton of gear. The Kuat Vagabond carries both your bikes and your gear securely while leaving the interior of your car fresh and clutter-free so your passenger can stretch out when the morning coffee wears off. The Vagabond has a...
Kuat Vagabond Xtender 21in Extension with Load Bars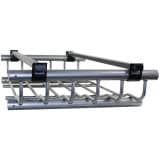 Upgrade the carrying capacity of your Vagabond X bike rack with the Kuat Vagabond Xtender 21in Extension with Load Bars. You'll have enough room too carry more than just your bikes and a few accessories. The extra space you get from this extender means you'll have room to strap on a cooler or a...
Rhino-Rack Alloy Tray and Fitting Kit
Retail Price:
$458.00
Our Price: $160.30
buy now
Unlike other flimsy roof rack trays that can fold under pressure, Rhino Rack built its Alloy Tray & Fitting Kit with structural aluminum and reinforced nylon to handle a lifetime of adventuring over muddy, bumpy, and gnarly roads. Just pick the size you need to accommodate your gear load, decide...
Rhino-Rack Alloy Tray Fitting Kit for Thule/Yakima/Inno Bars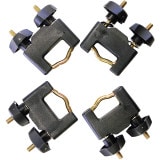 Easily and quickly attach your Rhino Rack Alloy Trays to your Thule, Yakima, or Inno Bars with the Alloy Tray Fitting Kit. This Fitting Kit makes it easy to transport all kinds of fun roof accessories on your Alloy Tray.
Rhino-Rack Awning Extension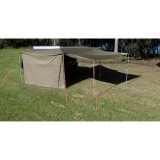 The Rhino Rack Awning Extension attaches to your Rhino Rack Foxwing or Sunseeker Awning. Depending on how you want to use it, the extension can add more overhead shade or act as a sidewall to protect you and your gear from crosswinds or late afternoon sun.
Rhino-Rack Cap Topper Track Mount Package W/Aero Load Bars
Whether you're go-to trip mobile is a trusty pickup with a topper or converted van with a hard resin roof, top it off with this Rhino Rack Cap Topper Track Mount Package, which comes with Aero Load Bars that can be adjusted to fit your gear-toting needs.
Rhino-Rack Cap Topper Track Mount Package W/Heavy Duty Load Bars
With Rhino-Rack's Cap Topper Track Mount Package with Heavy Duty Load Bars you can transport your gear with confidence and ease. This package works with truck toppers and hard-resin roofs and features permanently mounted tracks with Heavy Duty Load bars that can be adjusted forwards and backwards...
<< Prev | Back | 1 | 2 | 3 | 4 | 5 | 6 | 7 | 8 | 9 | 10 | More | Next >>