Roof Racks Parts - Road Bike Shop
Shop
>
Accessories
>
Car Racks
>
Roof Racks & Parts
Kuat Mini Skinny Cargo Basket
Outdoor adventures have a knack for requiring copious amounts of cargo. Kayaks, bikes, skis, surfboards -- it all adds up, and often leaves us sitting scrunched in the front seat with duffel bags in our laps. Fortunately Kuat thought this through, and thanks to the Mini Skinny Cargo Basket we can...
Kuat Mini Skinny Cargo Basket Extension
You love your Kuat Mini Skinny Cargo Basket, but from time to time it's just not enough to offer you the coverage you need on a big trip. You don't want to sacrifice more roof space with a wider rack, jeopardizing precious space for ski and bike racks, but you're running out of hope. Fear not --...
Kuat Skinny Slimline Gear Carrier
Whatever your pleasure--biking, skiing, kayaking, camping, hot-air ballooning, baboon wrestling, deep-sea shuffleboard, chicken rodeoing--the Kuat Skinny Slimline Gear Carrier will help you and your gear get there, provided you travel via automobile. Like any roof rack, the Skinny Slimline mounts...
Kuat Spider Cargo Net
Outdoor adventures are, no doubt, what you live for, but sometimes you find that your bike racks are loaded, and your car is packed to the brim, and there's no room for your drybag stuffed with goodies, your tent, and sleeping bag. Instead of stressing about who's going to have to sit with their...
Kuat Trio Fork Adapter
While we truly love the extra stiffness allotted by the stretching hub standards, its certainly made some things tricky, like cross-compatibility from older components, or just loading our steeds up on-top of our bike racks. Fortunately Kuat has us covered with the Trio Fork Adapter, so we can...
Kuat Trio Fork Mount Roof System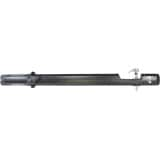 We won't say that Kuat makes the best bike racks out there, but we see them on plenty of cars, and think that popularity probably speaks for itself. Take the Kuat Trio Fork Mount Roof System. Most fork-mounted racks only really work with quick-release axles--although a dedicated rider can...
Kuat Vagabond Roof Rack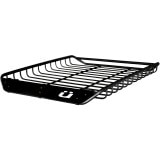 The Kuat Vagabond Roof Rack is a pretty simple piece of gear, but that's why it's so awesome. You can attach it to any factory bars, and Kuat made it from tough powder-coated steel that can withstand heavy loads and bad weather. A plethora of tie-downs means you won't have to constantly watch the...
Kuat Vagabond X Roof Basket
Gear up for your next road trip and open up space for extra people and snacks in your car's interior with the Kuat Vagabond X Roof Basket. With two integrated 9mm front skewer mounts and a boatload of cargo capacity, this basket takes care of all your equipment-carrying needs. It includes locking...
Kuat Vagabond Xtender 21in Extension with Load Bars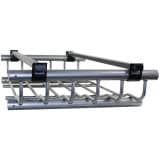 Upgrade the carrying capacity of your Vagabond X bike rack with the Kuat Vagabond Xtender 21in Extension with Load Bars. You'll have enough room too carry more than just your bikes and a few accessories. The extra space you get from this extender means you'll have room to strap on a cooler or a...
Rhino-Rack Backbone Systems
If you're putting a heavy load on top of your car anytime soon, be sure you've given it something to lean on with Rhino Rack's Backbone Systems. Though each of the Backbones are slightly different depending on the vehicle they're designed for, all were built with the goal of giving your roof some...
<< Prev | Back | 1 | 2 | 3 | 4 | 5 | 6 | 7 | 8 | 9 | 10 | More | Next >>