Roof Racks Parts - Road Bike Shop
Shop
>
Accessories
>
Car Racks
>
Roof Racks & Parts
Thule Sidekick Cargo Box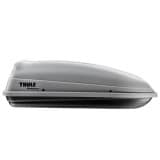 The Thule Side Kick is the smallest rooftop cargo box that Thule makes. This clamshell style box's shape and size make it perfect for carrying golf clubs and camping gear without monopolizing your roof space. The Side Kick is made of impact resistant polyurethane, and keeps your gear safe and...
Thule Sonic Alpine Cargo Box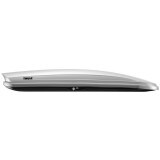 Retail Price:
$599.95
Our Price: $449.96
buy now
Whether you need a place to stow your skis on the way to the resort or just need some extra space for a weekend camping trip, mount up the sleek Thule Sonic Alpine Cargo Box. The AeroNose design reduces drag and noise while the Securelock system ensures you won't drive off before the box is...
Thule Sonic Cargo Box
With the Sonic Cargo Box, Thule offers an efficient and convenient way to transport your gear the next time you hit the road. The Sonic Cargo box features Thule's patented AeroNose design to reduce drag, which in turn creates a quieter, more fuel-efficient ride. The box also features Thule's...
Thule Sprint Fork Mount Carrier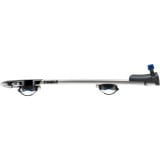 The Thule Sprint Fork Mount Carrier makes installing and securing your single bike as easy as it gets. With adjustment to fit different bike sizes and types, the Sprint Fork Carrier is even easy to move from one car to another. No tools are required for installation thanks to the Sprint Fork's...
Thule SR2910 Fat Bike Accessory Strap
Those big-bellied beasts that your fat bike rolls around on are too much for typical rack straps to handle, but the SR2910 Fat Bike Accessory Strap adds a bigger belt to Thule racks, letting them put on their big boy pants to cart around a fat bike.
Thule Thru-Axle Adapter
Unfortunately, your 20mm thru-axle won't mount on your QR-mount bike rack. The Thule Thru-Axle Fork adapter solves the problem quickly, easily, and inexpensively. The Thru-Axle Adapter works on any QR-mount bike rack, regardless of brand.
Thule ThruRide 9mm Skewer Accessory Kit
Thule's ThruRide 9mm Skewer Accessory Kit is a simple tool for a simple job. It slides through the fork mount head on your Thule 535 ThruRide sled in order to lock your 9mm quick-release dropout fork into place. Your road bike may not be as heavy as your thru-axle enduro sled, but that doesn't...
Thule Trail Cargo Basket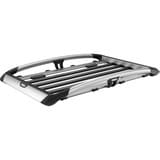 There's hardly any room in the car as it is and Jimmy has been yammering on about wanting to ride on the roof anyway, so strap the Thule Trail Cargo Basket on, make sure Jimmy's seated securely, and head off on vacation. Kidding. Keep your children inside the car, but take all your other gear --...
Thule Transporter Combination Hitch Cargo Carrier
Leave the rooftop shenanigans to Mr. Griswold. Thule's Transporter Combination Hitch Cargo Carrier attaches to your vehicle's hitch and offers you the most convenient way to transport up to 150 pounds of luggage and camping gear. The cargo box features a tilt-down design to offer you easy access...
Thule Traverse Fit Kit
The Thule Traverse Fit Kit pairs with the Thule Traverse Foot Pack, working to attach Thule's performance crossbars to your vehicle for a wide variety of recreational and transport uses. Please note that the Traverse Fit Kit is only compatible with Thule's Traverse 480 and 480R Feet.
<< Prev | Back | 1 | 2 | 3 | 4 | 5 | 6 | 7 | 8 | 9 | 10 | More | Next >>