Roof Racks Parts - Road Bike Shop
Shop
>
Accessories
>
Car Racks
>
Roof Racks & Parts
Thule Podium Fit Kit
Your new Thule Podium Rack is perfectly compatible with your car, you just need the Podium Fit Kit to push the deal through. The Fit Kit is car-specific, so you'll need to find the right kit for your car. Check out the Thule Configurator before ordering.
Thule Podium Foot Half Pack with Kit 3101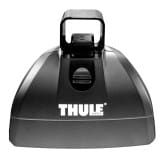 Attach a sport rack to the roof of a vehicle that has pre-installed mounting points with this Thule Kit. The Podium Foot Half Pack with 3101 Kit includes two Podium feet (half of the mounting kit) and two end caps. Why would you ever want only two feet? Maybe you broke one of your others and you...
Thule Podium Foot Packs
Thule created the Podium Foot Packs for newer cars with pre-installed attachment points for load carriers. These Fixpoints allow you to attach your rack without any of the usual hooked-under-the-rain-gutter stuff. Podium Foot Packs come in two options. One works with regular square bars and the...
Thule Prologue Fork Mount Carrier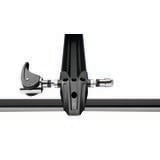 Thule's Prologue Bike Mount provides an affordable and safe way to transport your bike to trailheads close by and further afield so you can save your extra cash for your next two-wheeled toy. To make sure your current bike stays safe, however, the Prologue uses a sleek, fork-mounting design with...
Thule ProRide Upright Bike Mount
Security and convenience are the two things we ask for on bike racks. After all, we can't get too excited about something that doesn't contribute to the ride of our bikes. What a good rack can do, however, is give us peace of mind while traveling to new trailheads with our bike on top of the car....
Thule Pulse Cargo Box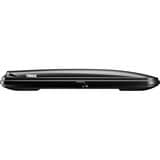 Thule designed the Pulse Cargo Box for the budget-minded driver with a serious outdoor addiction. Available in three sizes, the durable Pulse Cargo Box adds much-needed space to your car and separates your wet, muddy toys from your car's clean interior on the ride home. Easy-Grip mounting...
Thule Quick Loop Strap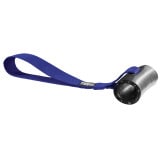 The Thule Quick Loop Strap provides an anchor point for boat straps on vehicles without hard-point attachments. The flexible, durable cam can be closed in your trunk or under your hood to provide a secure connection point for your boat. The heavy-duty nylon webbing is UV resistant and won't...
Thule Rapid Crossroad Railing Foot Pack
The Rapid Crossroad Railing Foot Pack lets you build a Thule roof rack system on your vehicle's factory-installed roof rack rails. With adjustment tools built into the feet, the Crossroad Railing Foot Pack attaches to your vehicle with ease and pairs with separately sold Thule Rapid Load Bars and...
Thule Rapid Traverse Foot Pack
Using a roof rack doesn't have to be a hassle, and Thule proves that with the Rapid Traverse Foot Pack. With a simple design that's easy to install, the Rapid Traverse Feet use MaxClamp technology to provide 25% stronger attachment than other models. An AcuTight tensioning tool lets you know when...
Thule Round Trip Case Rack Mounting Kit
The Thule Round Trip Case Rack Mounting Kit allows you to attach your Thule Round Trip Bike Travel Case to your vehicle's roof rack system. Line the Round Trip Case with the protective weather stripping and then strap it to your roof using the two heavy duty nylon straps.
<< Prev | Back | 1 | 2 | 3 | 4 | 5 | 6 | 7 | 8 | 9 | 10 | More | Next >>