Roof Racks Parts - Road Bike Shop
Shop
>
Accessories
>
Car Racks
>
Roof Racks & Parts
Thule Quick Loop Strap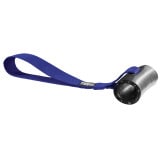 The Thule Quick Loop Strap provides an anchor point for boat straps on vehicles without hard-point attachments. The flexible, durable cam can be closed in your trunk or under your hood to provide a secure connection point for your boat. The heavy-duty nylon webbing is UV resistant and won't...
Thule Rapid Traverse Foot Pack
The Thule Rapid Traverse Foot Pack takes the hassle out of roof-racking your gear thanks to its simple design and quick, easy installation. Designed for use with Thule's Aero bars, this foot pack helps simplify and secure your gear storage solution. Select your compatible 480 Fit Kit, toss on a...
Thule Round Trip Case Rack Mounting Kit
The Thule Round Trip Case Rack Mounting Kit allows you to attach your Thule Round Trip Bike Travel Case to your vehicle???s roof rack system. Line the Round Trip Case with the protective weather stripping and then strap it to your roof using the two heavy duty nylon straps.
Thule Short Roofline Fit Kit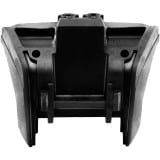 Retail Price:
$39.95
Our Price: $25.99
buy now
Turn your car into a weekend warrior with the help of the Thule Short Roofline Fit Kit. This part enables you to attach a Thule roof rack system to any vehicle with a short or curved roof line. It is compatible with the new Traverse feet and both Thule Rapid Aero and square load bars.
Thule Sidearm Universal Bike Mount
The Thule Sidearm will accommodate bikes with wheels between 20 and 29 inches, with tires up to three inches in diameter. This means you can take your new 29+ rig to the trailhead alongside Junior's new 24-inch kid bike, and use the same rack for both. The Sidearm attaches your bike to your rack...
Thule Sidekick Cargo Box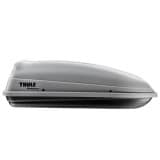 The Thule Side Kick is the smallest rooftop cargo box that Thule makes. This clamshell style box's shape and size make it perfect for carrying golf clubs and camping gear without monopolizing your roof space. The Side Kick is made of impact resistant polyurethane, and keeps your gear safe and...
Thule Sonic Alpine Cargo Box
Whether you need a place to stow your skis on the way to the resort or just need some extra space for a weekend camping trip, mount up the sleek Thule Sonic Alpine Cargo Box. The AeroNose design reduces drag and noise while the Securelock system ensures you won't drive off before the box is...
Thule Sonic Cargo Box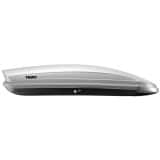 With the Sonic Cargo Box, Thule offers an efficient and convenient way to transport your gear the next time you hit the road. The Sonic Cargo box features Thule's patented AeroNose design to reduce drag, which in turn creates a quieter, more fuel-efficient ride. The box also features Thule's...
Thule Sprint Fork Mount Carrier
It's hard to beat the convenience and foolproof simplicity of the Thule Sprint Fork Mount Carrier. It's simple to install and operate, is adjustable to fit different bike sizes and types, and is easy to transfer from one car to another if you're sharing between multiple cars. The Sprint Fork's...
Thule Sprint T-Track Fork Mount Carrier
Travel with your bike as secure as it can get with the Thule Sprint T-Track Fork Mount Carrier. Thule's premium fork-mount bicycle carrier, the Sprint combines security and convenience. Compatible with aero-style bars, the Sprint fits bikes with tires up to 3in wide. An AcuTight knob clicks when...
<< Prev | Back | 1 | 2 | 3 | 4 | 5 | 6 | 7 | 8 | 9 | 10 | More | Next >>