Roof Racks Parts - Road Bike Shop
Shop
>
Accessories
>
Car Racks
>
Roof Racks & Parts
Thule Interstate Cargo Bag
When you throw all of your road-trip extras and essentials in most cargo bags, you either hope for good weather or you head to the driest national parks. The Thule Interstate Cargo Bag is a game changer, though. It's Thule's most weather-resistant cargo bag, which has been IP-test-verified for...
Thule Load Bar Pair
It just wouldn't be a rack without them. Thule Load Bars are made of bomber galvanized steel that will outlast your car, and are available in four different lengths to fit your vehicle. Thule's square profiled bars maximize clamping stability to keep your load secure. Editors Note: Please call if...
Thule Load Stops - 4-Pack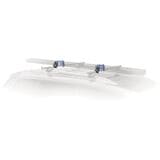 Thule Load Stops act as bookends on your Thule rack system, adding lateral stability to whatever you happen to toss across your bars. Lumber, boats, ladders and anything else you choose to put on tops can benefit from load stops. To secure your load, you can run Thule Load Straps [THU0061]...
Thule Load Straps - 2 Pack
Keep a pair of Thule Load Straps around for securing small loads like a surfboard, paddleboard, or kayak to your roof rack. (It's also useful for strapping unruly passengers on the outside of your vehicle.) Wrap these synthetic straps around your load bars, feed the tail end back through the...
Thule Lock Cylinders
Thule Lock Cylinders are arguably the most important part of your rack, that is, the part that keeps all your gear safe and secure on the rack. Thule Lock Cylinders are designed in one size to fit many Thule rack parts, so if a situation necessitates new locks, you can buy one package of Lock...
Thule Locking Strap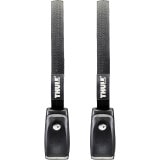 The Thule Locking Strap is a heavy-duty tie down strap you can use to secure your gear to your roof, rack, or trailer and keep it protected from sticky-fingered thieves. This strap features an innocuous looking nylon outer sleeve that's reinforced with a steel cable inside. Just wrap this strap...
Thule M.O.A.B. Extension
Retail Price:
$129.95
Our Price: $90.96
buy now
The Thule M. O. A. B. Basket Extension increases the Moab basket's length by 18in. It's easy to install and makes the most of roof space on larger 4x4s, vans, and SUVs. Plus, it helps contain larger items, so you don't have to leave your couch at home when you go camping.
Thule Outbound Cargo Bag
The Thule Outbound Cargo Bag packs a full load of gear for when you're driving far away and space is a concern. The test-proven, weather-resistant fabric protects your gear from anything you might come across on the road, and PVC-free means the bag is environmentally friendly. Compression straps...
Thule Paceline Fork Mount Carrier
Preparing for a bike trip can be more complicated than you'd think--at least the Thule Paceline Fork Mount Carrier lets you strap your bicycle to the roof of your car without a hassle. Thule made this carrier out of a lightweight aluminum that's resistant to corrosion, and it has an aerodynamic...
Thule Pivoting Tandem Carrier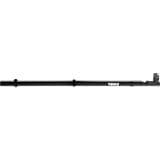 Thule's Pivoting Tandem Carrier enables one person to load a tandem bike on the roof of their car. Thule designed the Tandem Carrier to be easy to mount to either square or round load bars so that you don't have to leave the bike carrier on your vehicle all the time. When you can't find someone...
<< Prev | Back | 1 | 2 | 3 | 4 | 5 | 6 | 7 | 8 | 9 | 10 | More | Next >>