Roof Racks Parts - Road Bike Shop
Shop
>
Accessories
>
Car Racks
>
Roof Racks & Parts
Thule Force Alpine Cargo Box
Thanks to its Tool-Free Quick-Grip Mounting system, you can have the Thule Force Alpine Cargo Box secured on your rack in less than five minutes. Which means you'll spend your Saturday making turns instead of fussing over a complicated mounting procedure. The SecureLock ensures you won't drive...
Thule Force Cargo Box
There's plenty of wet, muddy, and smelly stuff in your life--skis, clothes, tents, dogs, and small children--but the Thule Force Cargo Box has enough room to carry it all, so the inside of your car stays clean (note: putting living things in the Force is not actually recommended.) Thule made it...
Thule Hood Loop Strap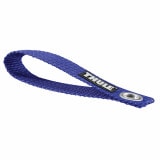 If you've ever put a canoe or kayak onto your roof rack and then realized that you didn't have anywhere to attach the bow line underneath the front of your car, then you need the Thule Hood Loop Strap. This strap attaches to any available bolt heads under the hood of your vehicle to create an...
Thule Hyper XL Cargo Box
Double your car's carrying capacity with the Thule Hyper XL Cargo Box. The Hyper XL holds a whopping 17 cubic feet of cargo and opens from either side of the car for convenient loading and unloading. The Hyper XL even has an integrated light to make loading and unloading at night easier.
Thule Interstate Cargo Bag
When you throw all of your road-trip extras and essentials in most cargo bags, you either hope for good weather or you head to the driest national parks. The Thule Interstate Cargo Bag is a game changer, though. It's Thule's most weather-resistant cargo bag, which has been IP-test-verified for...
Thule Load Bar Pair
If you want a rack that will outlast your car, Thule is the company to turn to. Once you've added the appropriate mounting feet for your vehicle, the Thule Load Bars are your best bet to hold your precious cargo. They are available in four lengths to provide a variety of options for gear mounts....
Thule Load Stops - 4-Pack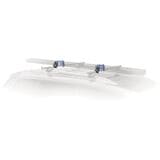 Thule Load Stops act as bookends on your Thule rack system, adding lateral stability to whatever you happen to toss across your bars. Lumber, boats, ladders and anything else you choose to put on tops can benefit from load stops. To secure your load, you can run Thule Load Straps [THU0061]...
Thule Load Straps - 2 Pack
Keep a pair of Thule Load Straps around for securing small loads like a surfboard, paddleboard, or kayak to your roof rack. (It's also useful for strapping unruly passengers on the outside of your vehicle.) Wrap these synthetic straps around your load bars, feed the tail end back through the...
Thule Lock Cylinders
Thule Lock Cylinders are arguably the most important part of your rack, that is, the part that keeps all your gear safe and secure on the rack. Thule Lock Cylinders are designed in one size to fit many Thule rack parts, so if a situation necessitates new locks, you can buy one package of Lock...
Thule Locking Strap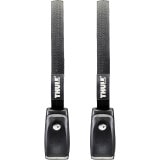 The Thule Locking Strap is a heavy-duty tie down strap you can use to secure your gear to your roof, rack, or trailer and keep it protected from sticky-fingered thieves. This strap features an innocuous looking nylon outer sleeve that's reinforced with a steel cable inside. Just wrap this strap...
<< Prev | Back | 1 | 2 | 3 | 4 | 5 | 6 | 7 | 8 | 9 | 10 | More | Next >>