Roof Racks Parts - Road Bike Shop
Shop
>
Accessories
>
Car Racks
>
Roof Racks & Parts
RockyMounts BrassKnuckles Upright Mount
Retail Price:
$199.95
Our Price: $189.95
buy now
Throw your bike on the rack, lock it down, and get on the road with the RockyMounts BrassKnuckles Upright Mount. No more removing wheels, fiddling with thru-axle adapters, or worrying about excess stress on your precious bicycle frame. The Upright Mount features ergonomic BrassKnuckles that...
RockyMounts Lock Core Pack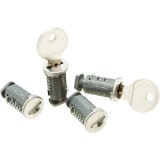 Retail Price:
$19.95
Our Price: $16.95
buy now
It's bad enough that you have to put your beloved steed on top of your car instead of in a nice crushed velvet cocoon on the passenger seat. The Rocky Mounts Lock Core Pack keeps your ride safe and secure. The cores are compatible with all Rocky Mounts racks, and each pack is keyed alike, so you...
RockyMounts Ouray Crossbar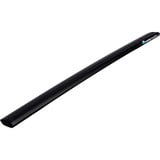 Retail Price:
$149.95
Our Price: $129.95
buy now
After years of only making rack systems to adapt to other rack companies' crossbars, RockyMounts is stepping into the ring with its own, the Ouray Crossbars. The Ouray bars are made from what it calls "thick wall" aluminum that is 20% thicker than most of the competition, upping the bars'...
RockyMounts PitchFork Bike Mount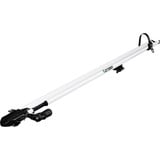 Retail Price:
$109.95
Our Price: $99.95
buy now
Whether you're gearing up for a weekend bike adventure or getting run out of town by a mob of angry locals, RockyMounts' Pitchfork Bike Mount is your solution for easy, secure bike transportation. The clamp head is compatible with all standard road and mountain quick-release forks, and the rear...
RockyMounts PitchFork Bike Mount
Crank the metal, but not because you're trying to drown out the noise from your roof rack. The Rocky Mounts PitchFork Bike Mount is as good as noise-canceling headphones for your car. And, with a variety of color choices, you can get a red and a black one, throw the horns, and run to the hills....
RockyMounts Switch Hitter Bike Mount
The RockyMount Switch Hitter Bike Mount is a versatile fork-mounted bike carrier, attaching to virtually any crossbar system with its universal mounting hardware. T-track hardware is included for slotted bars. Lightweight cast aluminum construction is robust and non-corrosive, with a sleek...
RockyMounts The Fattie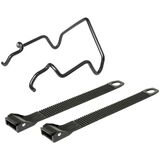 Retail Price:
$19.95
Our Price: $17.95
buy now
The Fattie
RockyMounts TieRod Bike Mount
Retail Price:
$149.95
Our Price: $139.95
buy now
You might have thought ahead and ordered the factory crossbars for your car's roof rack only to realize that the frustration of trying to find a secure bike mount to fit the bars far outweighs any initial convenience. RockyMounts' TieRod puts the simplicity back into the process with its...
Thule Accessory Strap Kit - 4-Pack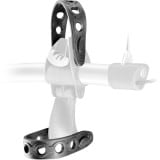 Avoid those nasty surprises when you look in the rear view mirror and secure your bike with the Thule Accessory Strap Kit. This set of four straps replaces any lost or broken rubber stretchable straps on Thule or other brand rack cradles (the kind with protruding attachment knobs on the sides).
Thule Aero Fit Kit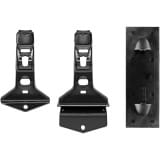 Retail Price:
$99.95
Our Price: $59.99
buy now
You bought a Thule Aero Rack and now you need to match the feet to the roof of your car; don't sweat it. The Thule Aero Fit Kit arms you with the four pebax-coated, car-specific brackets and custom-fitted, rubberized footpads you need to mate the feet of your Aero rack with the roof of your...
<< Prev | Back | 1 | 2 | 3 | 4 | 5 | 6 | 7 | 8 | 9 | 10 | More | Next >>