Roof Racks Parts - Road Bike Shop
Shop
>
Accessories
>
Car Racks
>
Roof Racks & Parts
RockyMounts Lock Core Pack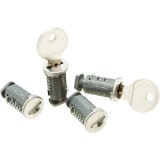 It's bad enough that you have to put your beloved steed on top of your car instead of in a nice crushed velvet cocoon on the passenger seat. The Rocky Mounts Lock Core Pack keeps your ride safe and secure. The cores are compatible with all Rocky Mounts racks, and each pack is keyed alike, so you...
RockyMounts PitchFork Bike Mount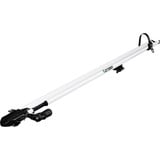 Whoever decided that bikes should be carried on your roof was a genius. We appreciate the fact that what was originally just a waste of space is turned into the very most important part of the car with a simple, clamp-on apparatus. You could make arguments that other parts of the car, like the...
RockyMounts TieRod Bike Mount
The frustrating thing about shopping online is not being able to touch the item you're buying. If you're buying a pair of jeans, it can be difficult to tell whether the jeans will fit once they arrive. The same goes for bike racks, especially if you have factory crossbars on your car. Well, here...
Thule Aero Fit Kit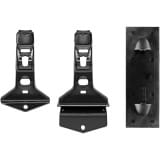 You bought a Thule Aero Rack and now you need to match the feet to the roof of your car; don't sweat it. The Thule Aero Fit Kit arms you with the four pebax-coated, car-specific brackets and custom-fitted, rubberized footpads you need to mate the feet of your Aero rack with the roof of your...
Thule Aero Foot Pack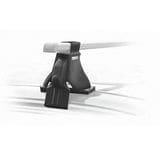 The Aero Foot Pack includes four towers to attach your Thule rack system to your car. The Aero Foot Pack needs car-specific brackets and pads. The clips and pads are sold in Thule's Fit Kit - they clip around the edges of your roof. Since Thule's Fit Kits are made specifically for each vehicle...
Thule Aero Short-Roof Adapter
The Thule Aero Short Roof Adapter stabilizes the Thule Aero Foot rack system, ensuring that weight is distributed properly across your rack, and increases load capacity. In some cases you can even add watersport, luggage box, or other carriers to your shorter roofed vehicle. Includes: two load...
Thule AeroBlade Edge Flush Mount Load Bar - 1 Bar
You've been eyeballing a rack system for a while, but you're not sure whether you want to spring for the top-of-the-line bars or keep it simple. The Thule AeroBlade Edge Flush Mount Load Bar is here to prove that top-shelf design is worth every penny. Besides titan-like strength, the AeroBlade...
Thule AeroBlade Edge Raised Rail Load Bar - 1 Bar
With its Boxbeam Load Bar Structure and aerodynamic design, the Thule AeroBlade Edge Raised Rail Load Bar boasts the strongest carrying capacity of any aftermarket roof rack. The integrated bar and foot design makes installation a cinch while the WindDiffuser technology cuts down on noise and...
Thule AeroBlade Load Bar Pair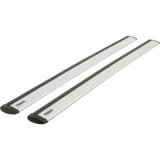 Round and square cross bars make the same amount of noise. Precisely measured, it's a lot. Thule AeroBlade Load Bars are specially designed to reduce wind noise, so your modern, aerodynamic sedan doesn't sound like a dump truck breaking the sound barrier.
Thule Complete CrossRoad System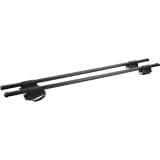 If you've ever wondered what to do with those goofy bars running front to back on your car, then the Thule Complete CrossRoad System will help turn those raised factory side rails into a multi-purpose gear-carrying machine. Four adjustable feet conform to your current side rails, and two square...
<< Prev | Back | 1 | 2 | 3 | 4 | 5 | 6 | 7 | 8 | 9 | 10 | More | Next >>