Roof Racks Parts - Road Bike Shop
Shop
>
Accessories
>
Car Racks
>
Roof Racks & Parts
Yakima SKS Lock Cores - 8 pack
If your Yakima rack says it's SKS-lockable but you're missing the cores, fix up your system with the SKS Lock Core 8-Pack. Just pop 'em in, lock 'em down, and stop worrying about your rack and gear getting lifted while you're flushing away that hateful microwave burrito you ate for lunch.
Yakima SkyLine Tower System
One of the most user-friendly rack towers on the market, the Yakima SkyLine Tower System mounts to a wide variety of vehicles with the use of Yakima's Landing Pads. These Landing Pads (sold separately) are available in 15 different sizes, attaching to your vehicle's fixed mounting points, track...
Yakima SoftTop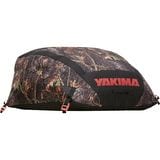 Super-affordable and easy to use, the Yakima SoftTop secures to vehicles with and without roof racks, instantly adding 12 cubic feet of storage for weekend excursions and long-distance road trips. Its naked roof straps attach directly onto the roof of your vehicle, meaning you can use this...
Yakima Sprocket Rocket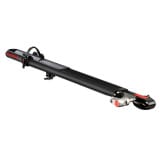 When the ride is over and it's time to get back, cramming your wet, muddy bike in the back of your car can be a real hassle. That's why Yakima built the SprocketRocket Bike Carrier for your roof rack. The SprocketRocket's sleek skewer installs easily--you don't need tools--and fits both fat and...
Yakima T-Axle Fork Adapter 20mm
The Yakima 20mm T-Axle Fork Adapter allows you to use your friend's fork-mount bike rack to shuttle your freeride bike. Just thread your front wheel's axle through this adapter and screw the prongs to the bike rack. No more stripping down a 40-pound bike to put it in the trunk.
Yakima TimberLine Raised Rail Tower System
Enhancing the versatile nature of your wagon, SUV, or crossover, the Yakima TimberLine Raised Rail Tower System effortlessly mounts to your vehicle's factory rack with raised side rails. The TimberLine Tower System works with Yakima's JetStream, CoreBar, and RoundBar crossbars for a sleek,...
Yakima WB200 Rooftop Fork Bike Mount
Buying separate racks and adapters for road or mountain bikes can get expensive. The Yakima WB200 Rooftop Fork bike mount works with road or mountain bikes and with QR axles, thru-axles, or disc brakes, so you know it will work for your bike--no adapters necessary. On top of that, Quickdock...
Yakima WB201 Frame Mount Bicycle Carrier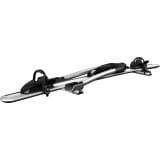 Getting your bike loaded and locked with the Yakima WB201 Frame Mount Bicycle Carrier isn't much harder than hoisting a cooler into the trunk. The WB201 lets you keep both wheels on the bike and holds it securely in place with two wheel straps and an arm that clamps to the down tube with a quick...
Yakima WB700 Aero Compact Cargo Carrier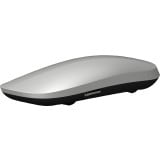 Not only does Yakima's Whispbar Aero Compact Cargo Carrier fit on your small car, it looks good doing it too. Its sleek design also makes it more aerodynamic, and it includes a premium automotive finish that looks every bit as classy as your car, or classier if you drive a beater. A dual sided...
Yakima WB701 Aero Mid-Size Cargo Carrier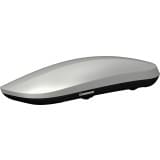 Yakima's Whispbar collection focuses on making cargo boxes stylish as well as functional, and the Aero Mid-Size Cargo Carrier is one of Whispbar's finest creations. Its aerodynamic aesthetic complements most mid-sized vehicles in terms of storage and style, and a premium automotive finish helps...
<< Prev | Back | 11 | 12 | 13 | 14 | More | Next >>