Roof Racks Parts - Road Bike Shop
Shop
>
Accessories
>
Car Racks
>
Roof Racks & Parts
Yakima Frontloader Bike Mount
Retail Price:
$189.00
Our Price: $151.20
buy now
One of the biggest hassles with bike racks has always been taking off the front wheel, putting the bike on the rack, and then stashing the front wheel somewhere. Not only that--with a bunch of different front axle standards, you have to carry all kinds of adapters around. The Yakima Frontloader...
Yakima JetStream Base Rack Bars
Designed with a slippery JetFlow teardrop shape, the Yakima JetStream Base Rack Bars deliver aerodynamic efficiency, robust carrying performance, and quiet travel at highway speeds. Part of the new Streamline System, the JetStream Base Rack Bars mount to Yakima's Timberline, Ridgeline, and...
Yakima Landing Pad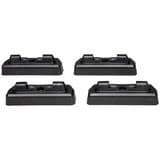 Retail Price:
$43.00
Our Price: $34.40
buy now
Yakima Landing Pads work in conjunction with Control Towers as a quick 'n' easy-to-install rack. Landing Pads fit a broad range of factory tracks, and can also be applied directly to the vehicle roof with plusnut hardware.
Yakima LandingPad 15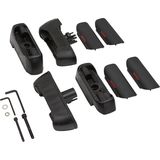 Retail Price:
$96.00
Our Price: $76.80
buy now
Instead of cramming your bike into your new SUV's cargo area, build up a rack system using Yakima's LandingPad 15. It works seamlessly with Yakima Control Towers and 2015-and-later Subaru Outback factory racks to create an easily removable platform for bike, boat, and gear racks, so you'll be...
Yakima Q Clips - 1 Pair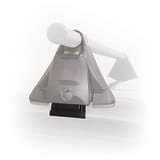 Retail Price:
$39.00
Our Price: $10.50
buy now
Yakima's roof-top offerings represent the latest evolution of cargo technology, and the Q Clips are the missing link between the Q Tower system and your ride. Pop over to our Yakima Car Rack Configurator tool to match your vehicle's genus and species to the appropriate part number and prepare to...
Yakima Q Towers - set of 4
The Yakima Q Towers provide roof-rack access to vehicles without pre-installed rack mount rails. Designed for use with Yakima's round bars, these towers can be paired with vehicle-specific Yakima Q Clips for a customized fit on almost any vehicle. SKS lock cores are available separately and...
Yakima Rail Grab Tower - Pair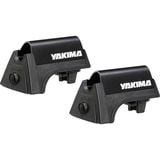 Retail Price:
$109.00
Our Price: $87.20
buy now
If your car has raised or flushed side rails, the Yakima Rail Grab Tower is the easiest way to keep your crossbar in place and your gear secure the next time your gassing it up a windy canyon road. Yakima includes the necessary wrench to make installation quick and easy, and SKS core locks are...
Yakima RailGrab Tower
Yakima's RailGrab Towers are the roof rack equivalent of a pit bull: once they clamp on, they're damn near impossible to get off. They quickly bite on to your factory roof rails for a secure fit that opens up a whole world of Yakima roof rack options.
Yakima Raptor Aero Upright Bike Mount
Retail Price:
$149.00
Our Price: $107.28
buy now
The Raptor is the quick-and-easy bike rack. You don't have to pull your bike's front wheel off to mount it, so there's no need for adapters or a separate component to hold the front wheel. The Raptor is also aerodynamic to reduce wind noise and minimally affect gas mileage, and it's compatible...
Yakima RocketBox Pro 11 Cargo Box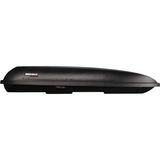 Retail Price:
$379.00
Our Price: $303.20
buy now
With its long and narrow design, the Yakima RocketBox Pro 11 Cargo Box won't monopolize every last inch of space on your cross bars. At 226cm, this box is plenty big for your longest skis or board, and it'll still have plenty of room for all those on-mountain extras you need throughout the day....
<< Prev | Back | 11 | 12 | 13 | 14 | 15 | 16 | More | Next >>