Roof Racks Parts - Road Bike Shop
Shop
>
Accessories
>
Car Racks
>
Roof Racks & Parts
Yakima Q Towers - set of 4
The Yakima Q Towers provide roof-rack access to vehicles without pre-installed rack mount rails. Designed for use with Yakima's round bars, these towers can be paired with vehicle-specific Yakima Q Clips for a customized fit on almost any vehicle. SKS lock cores are available separately and...
Yakima Rail Grab Tower - Pair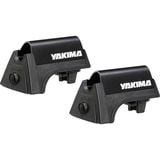 Retail Price:
$109.00
Our Price: $87.20
buy now
If your car has raised or flushed side rails, the Yakima Rail Grab Tower is the easiest way to keep your crossbar in place and your gear secure the next time your gassing it up a windy canyon road. Yakima includes the necessary wrench to make installation quick and easy, and SKS core locks are...
Yakima RailGrab Tower
Yakima's RailGrab Towers are the roof rack equivalent of a pit bull: once they clamp on, they're damn near impossible to get off. They quickly bite on to your factory roof rails for a secure fit that opens up a whole world of Yakima roof rack options.
Yakima Raptor Aero Upright Bike Mount
The Raptor is the quick-and-easy bike rack. You don't have to pull your bike's front wheel off to mount it, so there's no need for adapters or a separate component to hold the front wheel. The Raptor is also aerodynamic to reduce wind noise and minimally affect gas mileage, and it's compatible...
Yakima Rattler Wheelstrap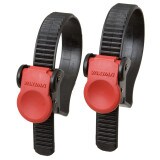 The Yakima Rattler Wheelstrap fits the wheel trays of Yakima Boa, Steelhead, and CopperHead bike fork mounts. Use them as replacements or for extra stability. Rattler Wheelstraps are ratchet-style straps that you can quickly and easily adjust.
Yakima RocketBox Pro 11 Cargo Box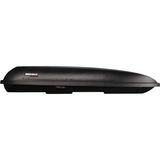 With its long and narrow design, the Yakima RocketBox Pro 11 Cargo Box won't monopolize every last inch of space on your cross bars. At 226cm, this box is plenty big for your longest skis or board, and it'll still have plenty of room for all those on-mountain extras you need throughout the day....
Yakima RocketBox Pro 12 Cargo Box
Too much junk in the trunk? Organize the mayhem with the Yakima RocketBox Pro 12 Cargo Box. Ideal for both short-roofed sedans or wagons as well as larger SUVs in need of added storage, the RocketBox features quick-installation hardware that works with a variety of roof-rack bars for extra room...
Yakima RocketBox Pro 14 Cargo Box
When your trunkus maximus is overladen with a plethora of wares and snares, organize the junk show with the Yakima RocketBox Pro 14 Cargo Box. Ideal for wagons and SUVs in need of added storage space, the RocketBox Pro 14 installs easy and works with a variety of factory bars so you always have...
Yakima RoundBar SL Adapter
The Yakima RoundBar SL Adapter allows you to gain the quiet mounting, strength, and security of the StreamLine Tower system, all without replacing your trusty RoundBars. As such, it's compatible with Yakima's Timberline, Baseline, Ridgeline, and Skyline towers. It comes with four RoundBar...
Yakima ShowCase Cargo Box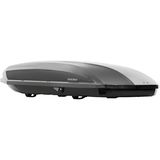 Yakima's ShowCase Cargo Box won't actually showcase your pricey goods, but it will keep them safe and organized in its sleek, secure design. Built for housing everything from skis to tents and sleeping bags, the ShowCase comes in two sizes to fit a variety of vehicles. The ShowCase 15 is better...
<< Prev | Back | 11 | 12 | 13 | 14 | 15 | More | Next >>