Roof Racks Parts - Road Bike Shop
Shop
>
Accessories
>
Car Racks
>
Roof Racks & Parts
Yakima SKS Lock Cores - 4 pack

The Yakima SKS Lock Cores 4-Pack is a simple solution to locking four of your Yakima racks and accessories with a single key for maximum convenience. Simply pop out the pre-existing lock core that came with your Yakima rack and install these interchangeable cores. This four-pack of SKS cores...
Yakima SKS Lock Cores - 6 pack

Yakima SKS Lock Cores. These are the heart of the Yakima SKS system, and are easy to install in every rack and mount that have the words "lockable with SKS cores" next to them. Yakima SKS Lock Cores are available in 2, 4, 6, and 8 packs. Buy the pack that fits your needs.
Yakima Sky Box Pro 18 Cargo Box
The Yakima Sky Box Pro 18 Cargo Box is the ideal roadtrip partner???it holds tons of ski, climbing, or camping gear and doesn???t put its smelly feet up on the dashboard. This spacious box quickly attaches to nearly any roof rack system, and integrated organization and padding keeps your stuff...
Yakima SkyBox 16 Carbonite Cargo Box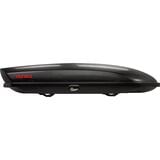 Have you been considering upgrading to a wagon or one of those mega-SUV things? Don't do it--just install a Yakima SkyBox 16 Carbonite cargo box. The SkyBox is huge, easy to use, and easy to pop off your car when you don't need it. The SkyBox is made with a Carbonite lid that's tough, lightweight...
Yakima SkyBox 18 Carbonite Cargo Box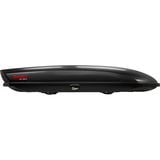 Slap the Yakima SkyBox 18 Carbonite Cargo Box on your vehicle's roof and go to the Grand Canyon, or Grand Targhee, or Grandmother's house; the point is, with 18 cubic feet of storage space, you'll have plenty of room for about four people's worth of hiking gear, skis, or extra cat food. Yakima's...
Yakima SkyBox 21 Carbonite Cargo Box
Five people's about the maximum number you can fit in a car, and if you have to stuff gear in there too? You might as well stay at home and watch re-runs. Throw the Yakima SkyBox Carbonite 21 Cargo Box on the roof of your vehicle, though, and your road trip will seem like a first-glass luxury...
Yakima SkyBox Lo Carbonite Cargo Box
For secure rooftop cargo transportation, it's hard to see past Yakima's SkyBox Lo Carbonite Cargo Box. Actually, it's really easy to see past it because of its low-profile, aero design, which equates to mounting an extra trunk on your roof without the drag tax of boxier models. Internal lid...
Yakima SoftTop
Super-affordable and easy to use, the Yakima SoftTop secures to vehicles with and without roof racks, instantly adding 12 cubic feet of storage for weekend excursions and long-distance road trips. Its naked roof straps attach directly onto the roof of your vehicle, meaning you can use this...
Yakima Sprocket Rocket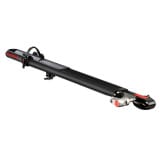 When the ride is over and it's time to get back, cramming your wet, muddy bike in the back of your car can be a real hassle. That's why Yakima built the SprocketRocket Bike Carrier for your roof rack. The SprocketRocket's sleek skewer installs easily--you don't need tools--and fits both fat and...
Yakima WB700 Aero Compact Cargo Carrier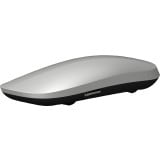 Not only does Yakima's Whispbar Aero Compact Cargo Carrier fit on your small car, it looks good doing it too. Its sleek design also makes it more aerodynamic, and it includes a premium automotive finish that looks every bit as classy as your car, or classier if you drive a beater. A dual sided...
<< Prev | Back | 11 | 12 | 13 | More | Next >>