Roof Racks Parts - Road Bike Shop
Shop
>
Accessories
>
Car Racks
>
Roof Racks & Parts
Yakima SKS Lock Cores - 12 pack
Yakima SKS Lock Cores. These are the heart of the Yakima SKS system, and are easy to install in every rack and mount that have the words "lockable with SKS cores" next to them. Yakima SKS Lock Cores are available in 2, 4, 6,8, 10, and 12 packs. Buy the pack that fits your needs. Yakima part #07222
Yakima SKS Lock Cores - 2 pack
The Yakima SKS Lock Cores allow you to secure all of your Yakima products with just one key. The SKS ("same key system") Lock Cores are easy to install and fits all of Yakima's lockable accessories.
Yakima SKS Lock Cores - 4 pack

The Yakima SKS Lock Cores 4-Pack is a simple solution to locking four of your Yakima racks and accessories with a single key for maximum convenience. Simply pop out the pre-existing lock core that came with your Yakima rack and install these interchangeable cores. This four-pack of SKS cores...
Yakima SKS Lock Cores - 6 pack

Yakima SKS Lock Cores. These are the heart of the Yakima SKS system, and are easy to install in every rack and mount that have the words "lockable with SKS cores" next to them. Yakima SKS Lock Cores are available in 2, 4, 6, and 8 packs. Buy the pack that fits your needs.
Yakima SKS Lock Cores - 8 pack
If your Yakima rack says it's SKS-lockable but you're missing the cores, fix up your system with the SKS Lock Core 8-Pack. Just pop 'em in, lock 'em down, and stop worrying about your rack and gear getting lifted while you're flushing away that hateful microwave burrito you ate for lunch.
Yakima SkyBox 12 Carbonite Cargo Box
Ideally suited for cross-country road trips, weekend camping excursions, as well as ski and snowboard adventures, the Yakima SkyBox 12 Carbonite Cargo Box features 12 roomy feet of storage space within a sleek profile. Instead of comically stuffing your vehicle to the brim, the SkyBox frees up...
Yakima SkyBox 16 Carbonite Cargo Box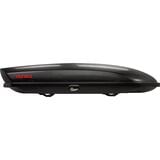 Have you been considering upgrading to a wagon or one of those mega-SUV things? Don't do it--just install a Yakima SkyBox 16 Carbonite cargo box. The SkyBox is huge, easy to use, and easy to pop off your car when you don't need it. The SkyBox is made with a Carbonite lid that's tough, lightweight...
Yakima SkyBox 18 Carbonite Cargo Box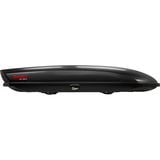 Slap the Yakima SkyBox 18 Carbonite Cargo Box on your vehicle's roof and go to the Grand Canyon, or Grand Targhee, or Grandmother's house; the point is, with 18 cubic feet of storage space, you'll have plenty of room for about four people's worth of hiking gear, skis, or extra cat food. Yakima's...
Yakima SkyBox 21 Carbonite Cargo Box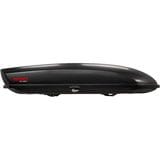 Five people's about the maximum number you can fit in a car, and if you have to stuff gear in there too? You might as well stay at home and watch re-runs. Throw the Yakima SkyBox Carbonite 21 Cargo Box on the roof of your vehicle, though, and your road trip will seem like a first-glass luxury...
Yakima SkyLine Tower System
One of the most user-friendly rack towers on the market, the Yakima SkyLine Tower System mounts to a wide variety of vehicles with the use of Yakima's Landing Pads. These Landing Pads (sold separately) are available in 15 different sizes, attaching to your vehicle's fixed mounting points, track...
<< Prev | Back | 11 | 12 | 13 | 14 | More | Next >>