Roof Racks Parts - Road Bike Shop
Shop
>
Accessories
>
Car Racks
>
Roof Racks & Parts
Yakima Tracks - 42 w/ PlusNuts
Retail Price:
$145.00
Our Price: $116.00
buy now
The Yakima 42-inch Tracks w/PlusNuts provides an exceptionally strong attachment point for Yakima Control Towers and Yakima LandingPad 1. The low-profile design is hardly perceptible on your vehicles roof when the Control Towers and LandingPads are removed.
Yakima Tracks - 54 w/ PlusNuts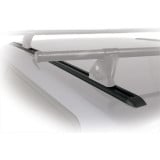 Retail Price:
$155.00
Our Price: $124.00
buy now
The Yakima Tracks 54-inch with PlusNut permanently mounts to your vehicle for a strong, low profile attachment point compatible with Yakima Control Towers and LandPad 1. These tracks provide easy connectivity, so you can remove your roof rack when not in use to lighten your load and increase fuel...
Yakima Universal Mighty Mount - Set of 4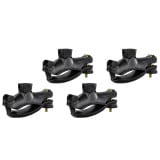 Retail Price:
$45.00
Our Price: $36.00
buy now
The Yakima Universal Mighty Mount will fit almost any existing factory installed roof rack. Cars that come with factory installed luggage holders can now be fitted with Yakima accessories. Just hook up the Universal Mighty Mounts to your cross bars and then attach the Yakima accessories that suit...
Yakima WB700 Aero Compact Cargo Carrier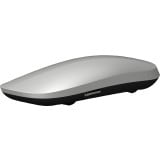 Retail Price:
$849.00
Our Price: $679.20
buy now
Not only does Yakima's Whispbar Aero Compact Cargo Carrier fit on your small car, it looks good doing it too. Its sleek design also makes it more aerodynamic, and it includes a premium automotive finish that looks every bit as classy as your car, or classier if you drive a beater. A dual sided...
Yakima WB701 Aero Mid-Size Cargo Carrier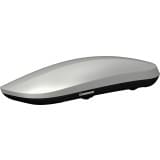 Retail Price:
$999.00
Our Price: $799.20
buy now
Yakima's Whispbar collection focuses on making cargo boxes stylish as well as functional, and the Aero Mid-Size Cargo Carrier is one of Whispbar's finest creations. Its aerodynamic aesthetic complements most mid-sized vehicles in terms of storage and style, and a premium automotive finish helps...
Yakima Whispbar Fitting Kit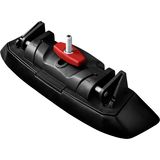 Now that you've invested in the ultra sleek, noise- and wind-reducing Yakima Whispbar crossbars to help transport your toys, you'll need to attach them to your ride. Based on your vehicle model, you may need the Yakima Whispbar Fitting Kit to attach the suitable Smartfoot System to the roof rails.
Yakima Whispbar Flush Bar Rack Kit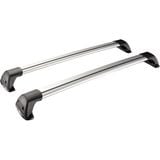 Old, bulky, squared roof rack got you down? Well, losing crucial miles and listening to the sound of a dying troll on your roof isn't very pleasant when you set out on a long-distance road trip in search of perfect singletrack in Fruita, face shots at Alta, or high rapids on the New. Take the the...
Yakima Whispbar Heavy Duty Bar Rack Kit
It doesn't matter if you transport a posse of skiers, a gang of mountain bikers, or a gaggle of boaters from your home base to every good spot known to man, the Yakima Whispbar Heavy Duty Bar Rack Kit can handle the load. Heavy-duty Whispbars offer significantly reduced drag and noise while...
Yakima Whispbar MightyMount - 4-Pack
Expand your rack's horizons with the ultra-accommodating Yakima Whispbar MightyMount, compatible with your Whispbar Flush or Whispbar HD. Don't let your Whispbar roof rack ride around naked and lonely; pair it up with gear-carrying accessories and take it out biking, boating, or whatever other...
Yakima Whispbar Rail Bar Rack Kit
Adding a sleek, noise-reducing set of roof bars to your vehicle is as easy as installing the new Yakima Whispbar Rail Bar Rack Kit. If your automobile already has factory side rails, then all you need to do is order the appropriate size, watch through the window for the delivery truck, and clip...
<< Prev | Back | 11 | 12 | 13 | More | Next >>