Roof Racks Parts - Road Bike Shop
Shop
>
Accessories
>
Car Racks
>
Roof Racks & Parts
Yakima HighSpeed Bike Mount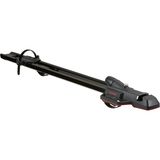 The Daylight Savings Time boost is in full swing by now, meaning after-work rides are once again a regular part of your week. Stuffing your bike into the trunk was fine for a while, but you're growing tired of it. Instead, simplify your afternoon routine with the Yakima HighSpeed Bike Mount. Like...
Yakima JayHook
Your kayak is more of your getaway vehicle than your actual car, so make sure it's loaded down sturdily atop the Yakima JayHook before you take off on your next adventure. Featuring a side-loading design, the JayHook cradles your kayak more than a basic top-loading rack, which might suit you...
Yakima JetStream Base Rack Bars
Designed with a slippery JetFlow teardrop shape, the Yakima JetStream Base Rack Bars deliver aerodynamic efficiency, robust carrying performance, and quiet travel at highway speeds. Part of the new Streamline System, the JetStream Base Rack Bars mount to Yakima's Timberline, Ridgeline, and...
Yakima Landing Pad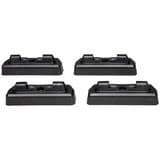 Retail Price:
$48.00
Our Price: $43.20
buy now
Yakima Landing Pads work in conjunction with Control Towers as a quick 'n' easy-to-install rack. Landing Pads fit a broad range of factory tracks, and can also be applied directly to the vehicle roof with plusnut hardware.
Yakima LoadStop - Mount Accessory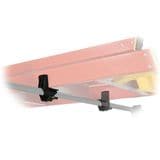 The Yakima LoadStop is an accessory for all roof racks that prevents loads shifting from side to side. The LoadStop carries ladders, lumber, canoes, and such with 4 sturdy L-shaped brackets (included). It safely holds loads by preventing lateral shifts with a grippy, ribbed surface. Great for...
Yakima Q Clips - 1 Pair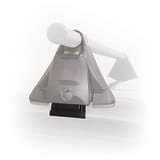 Retail Price:
$43.00
Our Price: $22.24
buy now
Yakima's roof-top offerings represent the latest evolution of cargo technology, and the Q Clips are the missing link between the Q Tower system and your ride. Pop over to our Yakima Car Rack Configurator tool to match your vehicle's genus and species to the appropriate part number and prepare to...
Yakima Q Towers - set of 4
The Yakima Q Towers provide roof-rack access to vehicles without pre-installed rack mount rails. Designed for use with Yakima's round bars, these towers can be paired with vehicle-specific Yakima Q Clips for a customized fit on almost any vehicle. SKS lock cores are available separately and...
Yakima RailBar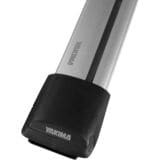 A premium crossbar choice for vehicles with factory equipped raised siderails, the Yakima RailBar delivers a clean, modern aesthetic while maximizing strength and minimizing drag. An innovative WindRidge on the leading edge of the crossbar reduces irritating noise and decreases drag, while the...
Yakima Raptor Aero Upright Bike Mount
The Raptor is the quick-and-easy bike rack. You don't have to pull your bike's front wheel off to mount it, so there's no need for adapters or a separate component to hold the front wheel. The Raptor is also aerodynamic to reduce wind noise and minimally affect gas mileage, and it's compatible...
Yakima RidgeClips - 1 Pair
The Yakima RidgeClips 1 Pair secures Ridgeline Towers (sold separately) to the flush-mounted factory rails of your SUV, truck, crossover, or wagon. This pair of RidgeClips has an ingenious clip interface that's incredibly strong and secure, as well as quick to install. You'll need two pairs of...
<< Prev | Back | 11 | 12 | 13 | 14 | 15 | 16 | More | Next >>