Roof Racks Parts - Road Bike Shop
Shop
>
Accessories
>
Car Racks
>
Roof Racks & Parts
Rhino-Rack Foxwing and Sunseeker Awning Universal Fit Kit
You love your rooftop Rhino-Rack awning.... But how to attach it to your Thule (or Yakima, or Inno) roof rack? Well, we'll tell you ... sit down. Okay, it goes like this: just pick up the Rhino-Rack Foxwing and Sunseeker Awning Universal Fit Kit, which handily adapts your roof rack to secure to...
Rhino-Rack Foxwing Awning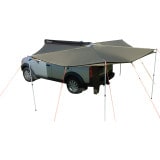 Take your tailgating and car camping to new and unprecedented levels with the Rhino-Rack Foxwing Awning. This burly, waterproof awning attaches to most roof racks in seconds to offer protection from wind, sun, and weather while you get ready to enjoy the game or an evening at the campground.
Rhino-Rack Foxwing Awning Tapered Zip Extension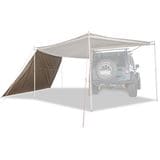 Retail Price:
$178.95
Our Price: $161.05
buy now
You're pretty pumped about your Rhino-Rack Foxwing Awning; now make it better than ever and add the Foxwing Tapered Zip Extension to your setup. This extension zips onto the awning to create a windbreak, add storage or more shade, or simply give you a little privacy at the campground or beach....
Rhino-Rack Foxwing H/D Bracket Fit Kit for Rhino-Rack H/D Bars
Fit your Foxwing Awning to your Rhino Rack Heavy Duty Bars with the Foxwing H/D Bracket Fit Kit. This Fit Kit includes all the hardware you'll need to attach your Awning to the side of your factory bars, thus freeing up extra space to hold other items and accessories.
Rhino-Rack Foxwing Mesh Floor Saver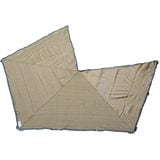 You're not doing camping right if you don't have a Foxwing Mesh Floor Saver to go along with your Foxwing Awning. While the awning shields you from the sun, the Floor Saver saves your feet from sand, dirt, and maybe the occasional poisonous insect (but no guarantees). Australia-based Rhino Rack...
Rhino-Rack Foxwing Sand Bag Kit
You want to be fully prepared when you're traveling around the country on a month-long road trip. Make sure you have the Rhino Rack Foxwing Sand Bag Kit for anchoring your awning in areas where tent stakes won't work (areas like beaches, river beds, deserts, or snowy parking lots). Just fill the...
Rhino-Rack MountainTrail Universal Fork Mount Bike Carrier
Investing in a roof rack can send you down a rabbit hole of options if you aren't sure exactly what you want. If a simple fork mount for a single bike is all you're after, consider ending your search before another late night with Rhino Rack's MountainTrail Universal Fork Mount Bike Carrier....
Rhino-Rack Road Warrior C Channel Fork Mount Bike Carrier
Shuttling your racing machine to and from local criteriums and road races becomes tiring pretty quickly when you're removing a wheel and putting your frame gingerly into the trunk before and after every race. Not to mention, a bike in the trunk takes up valuable space for other gear. If you're...
Rhino-Rack Sunseeker Dome 1300
If you've been wishing for an awning and lamenting that your car is just too short to offer comfortable clearance in the shade, the Rhino-Rack Sunseeker Dome 1300 may be just what you're looking for. Designed with a domed roof, this awning mounts directly to your roof rack on either the side or...
Rhino-Rack Tagalong Tent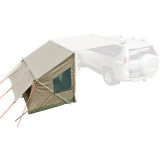 Now this is what we call car camping. The Rhino-Rack Tagalong Tent zips on to your Rhino-Rack Sunseeker or Foxwing awning to create comfortable accommodations for four to five people. With no frame, it sets up in minutes so even if your arrive late at the campground, you're ready to hit the sack...
<< Prev | Back | 1 | 2 | 3 | 4 | 5 | 6 | 7 | 8 | 9 | 10 | More | Next >>