Roof Racks Parts - Road Bike Shop
Shop
>
Accessories
>
Car Racks
>
Roof Racks & Parts
Rhino-Rack Foxwing H/D Bracket Fit Kit for Rhino-Rack H/D Bars
Fit your Foxwing Awning to your Rhino Rack Heavy Duty Bars with the Foxwing H/D Bracket Fit Kit. This Fit Kit includes all the hardware you'll need to attach your Awning to the side of your factory bars, thus freeing up extra space to hold other items and accessories.
Rhino-Rack Foxwing Mesh Floor Saver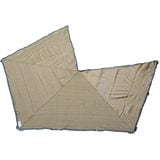 You're not doing camping right if you don't have a Foxwing Mesh Floor Saver to go along with your Foxwing Awning. While the awning shields you from the sun, the Floor Saver saves your feet from sand, dirt, and maybe the occasional poisonous insect (but no guarantees). Australia-based Rhino Rack...
Rhino-Rack Foxwing Sand Bag Kit
You want to be fully prepared when you're traveling around the country on a month-long road trip. Make sure you have the Rhino Rack Foxwing Sand Bag Kit for anchoring your awning in areas where tent stakes won't work (areas like beaches, river beds, deserts, or snowy parking lots). Just fill the...
Rhino-Rack Tagalong Tent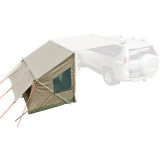 Now this is what we call car camping. The Rhino-Rack Tagalong Tent zips on to your Rhino-Rack Sunseeker or Foxwing awning to create comfortable accommodations for four to five people. With no frame, it sets up in minutes so even if your arrive late at the campground, you're ready to hit the sack...
Rhino-Rack Vortex RSP 2 Bar Roof Rack
The Rhino-Rack Vortex RSP 2 Bar Roof Rack is designed to fit perfectly with your vehicle's factory rack mounts for crisp, clean lines with no unsightly oversized bar hang. This rack is compatible with a range of mounting accessories and comes with molded insert cover pads to protect the bars when...
Rhino-Rack Wheel Step
The Rhino-Rack Wheel Step lets you gain access to your roof storage system safely and efficiently. No longer will you have to balance on tires, bumpers, or door frames to get your gear. The Wheel Step folds flat to easily store in your trunk when not in use.
RockyMounts BrassKnuckles Upright Mount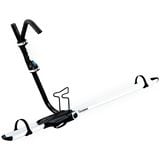 Throw your bike on the rack, lock it down, and get on the road with the RockyMounts BrassKnuckles Upright Mount. No more removing wheels, fiddling with thru-axle adapters, or worrying about excess stress on your precious bicycle frame. The Upright Mount features ergonomic BrassKnuckles that...
RockyMounts JetLine Bike Mount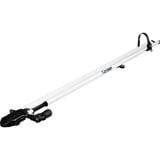 Retail Price:
$139.95
Our Price: $99.95
buy now
Replace your boxy, aging bike trays and upgrade to streamlined, secure bike transportation with the RockyMounts JetLine Bike Mount. Billed as a replacement to the PitchFork and Euro PitchFork mounts, the JetLine is compatible with quick-release front forks equipped with rim or disc brake calipers...
RockyMounts Lock Core Pack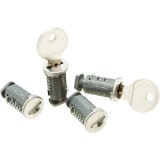 It's bad enough that you have to put your beloved steed on top of your car instead of in a nice crushed velvet cocoon on the passenger seat. The Rocky Mounts Lock Core Pack keeps your ride safe and secure. The cores are compatible with all Rocky Mounts racks, and each pack is keyed alike, so you...
RockyMounts Ouray Crossbar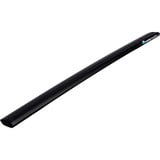 Retail Price:
$149.95
Our Price: $99.95
buy now
After years of only making rack systems to adapt to other rack companies' crossbars, RockyMounts is stepping into the ring with its own, the Ouray Crossbars. The Ouray bars are made from what it calls "thick wall" aluminum that is 20% thicker than most of the competition, upping the bars'...
<< Prev | Back | 1 | 2 | 3 | 4 | 5 | 6 | 7 | 8 | 9 | 10 | More | Next >>