Roof Racks Parts - Road Bike Shop
Shop
>
Accessories
>
Car Racks
>
Roof Racks & Parts
Rhino-Rack Foxwing Sand Bag Kit
You want to be fully prepared when you're traveling around the country on a month-long road trip. Make sure you have the Rhino Rack Foxwing Sand Bag Kit for anchoring your awning in areas where tent stakes won't work (areas like beaches, river beds, deserts, or snowy parking lots). Just fill the...
Rhino-Rack Sunseeker Side Wall For the 2.5M and 2.0M Awning
Whether tackling a car-camping trip, weekend festival, or you've found yourself on an endless road odyssey, you'll want to invest in Rhino Rack's Sunseeker Side Wall For the 2. 5M and 2. 0M Awning to boost the coverage of the Sunseeker you already know and love. On top of being waterproof, UV...
Rhino-Rack Tagalong Tent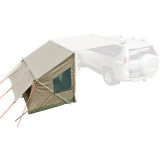 Now this is what we call car camping. The Rhino-Rack Tagalong Tent zips on to your Rhino-Rack Sunseeker or Foxwing awning to create comfortable accommodations for four to five people. With no frame, it sets up in minutes so even if your arrive late at the campground, you're ready to hit the sack...
Rhino-Rack Vortex RSP 2 Bar Roof Rack
The Rhino-Rack Vortex RSP 2 Bar Roof Rack is designed to fit perfectly with your vehicle's factory rack mounts for crisp, clean lines with no unsightly oversized bar hang. This rack is compatible with a range of mounting accessories and comes with molded insert cover pads to protect the bars when...
Rhino-Rack Wheel Step
The Rhino-Rack Wheel Step lets you gain access to your roof storage system safely and efficiently. No longer will you have to balance on tires, bumpers, or door frames to get your gear. The Wheel Step folds flat to easily store in your trunk when not in use.
RockyMounts BrassKnuckles Upright Mount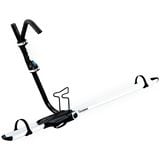 Throw your bike on the rack, lock it down, and get on the road with the RockyMounts BrassKnuckles Upright Mount. No more removing wheels, fiddling with thru-axle adapters, or worrying about excess stress on your precious bicycle frame. The Upright Mount features ergonomic BrassKnuckles that...
RockyMounts Ouray Crossbar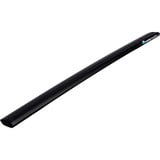 Retail Price:
$149.95
Our Price: $129.95
buy now
After years of only making rack systems to adapt to other rack companies' crossbars, RockyMounts is stepping into the ring with its own, the Ouray Crossbars. The Ouray bars are made from what it calls "thick wall" aluminum that is 20% thicker than most of the competition, upping the bars'...
RockyMounts Switch Hitter Bike Mount
Retail Price:
$189.95
Our Price: $179.95
buy now
The RockyMount Switch Hitter Bike Mount is a versatile fork-mounted bike carrier, attaching to virtually any crossbar system with its universal mounting hardware. T-track hardware is included for slotted bars. Lightweight cast aluminum construction is robust and non-corrosive, with a sleek...
Thule Accessory Strap Kit - 4-Pack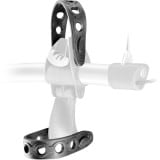 Avoid those nasty surprises when you look in the rear view mirror and secure your bike with the Thule Accessory Strap Kit. This set of four straps replaces any lost or broken rubber stretchable straps on Thule or other brand rack cradles (the kind with protruding attachment knobs on the sides).
Thule Aero Fit Kit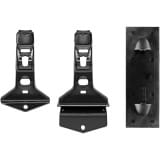 Retail Price:
$99.95
Our Price: $59.97
buy now
You bought a Thule Aero Rack and now you need to match the feet to the roof of your car; don't sweat it. The Thule Aero Fit Kit arms you with the four pebax-coated, car-specific brackets and custom-fitted, rubberized footpads you need to mate the feet of your Aero rack with the roof of your...
<< Prev | Back | 1 | 2 | 3 | 4 | 5 | 6 | 7 | 8 | 9 | 10 | More | Next >>