Hitch Racks Parts - Road Bike Shop
Shop
>
Accessories
>
Car Racks
>
Hitch Racks & Parts
Inno Racks Tire Hold Hitch Rack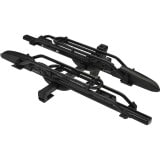 Retail Price:
$449.99
Our Price: $404.95
buy now
No need to risk scratching up your frame or damaging your brakes on the way to your next riding destination--the Inno Racks Tire Hold Hitch Rack secures your bike holding only the front and rear tires, without touching the frame or cable brake systems, so you can have peace of mind next time you...
Kuat Beta-2 Bike Rack
The best trail to ride may be open to debate, but the easiest way to get there and back with two bikes is by attaching the super-lightweight Kuat Beta-2 Bike Rack to your two-inch hitch. Rather than just tossing your rides in the back of a pickup, this 11-pound, folding aluminum rack secures two...
Kuat Hitch Adapter
You're happily connecting your new bike rack to your ride when, to your horror, you realize that your bike rack is designed for a 1. 25-inch hitch, and your trusty vehicle has a 2-inch receiver. Unless you're prepared to do some kind of welding wizardry to make the rack a permanent fixture, use...
Kuat Hitch Mount Strap Extension
Fatbikes may have a devoted following, but it's taken rack makers awhile to catch on. Thankfully, Kuat is on board with the fat revolution, which is where the Hitch Mount Strap Extension enters the picture. It's pretty simple -- it's a longer strap for your Kuat hitch-mounted rack, so you can...
Kuat Locking Hitch Pin
You just dropped some serious coin for your brand new Kuat bike rack--now lock that sucker to the hitch using the Locking Hitch Pin. This pin works with a 1-1/4-inch rack in a 2-inch receiver and is compatible with a range of Kuat racks. The Locking Hitch Pin is available in either a 1-1/4 or 2in...
Kuat NV 2 Bike Add On
You've never been too concerned about the size of your rack, but now that a fellow pair of mud-slingers want to join your DH road trip, you need the Kuat NV 2 Bike Add On to fit two more big bikes to your NV 2 Bike Rack. Note: Only compatible with the two-inch version of the NV-2 Bike RackWith...
Kuat NV 2 Bike Rack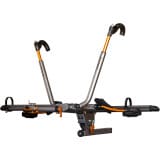 If you're ferrying around different bikes all the time, theKuat NV 2 Bike Rack is just the ticket. This tray-style rack accommodateseverything short of a full-on fatbike, and doesn't require straight top tubes.On top of that, with 13 inches between the two trays, those brakelever-to-saddle gouges...
Kuat Sherpa 2 Bike Rack
If your bike rack doesn't stay on your car 24/7, it's nice to have a lightweight rack light the Kuat Sherpa 2 to make the transition a little easier. At a feathery 27 pounds, the Sherpa 2 includes very nearly all the features you'd expect from much heavier racks. If you don't ride a DH or...
Rack Stash Rack Stash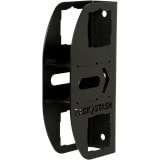 Retail Price:
$58.95
Our Price: $49.99
buy now
The family bike trip was a success, but that bulky rack isn't exactly conducive to easy parking. Mount the Rack Stash in your garage and keep your handy bike-carrier ready for adventure. A simple installation process leaves the Stash at attention whenever you need to stow the rack for the week.
Rhino-Rack Premium Hitch Mount 4 Bike Carrier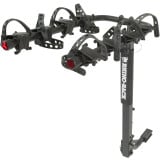 Retail Price:
$224.95
Our Price: $202.45
buy now
Offering an ideal solution for hauling your family's bikes or giving your buddies a lift to the trail, the Rhino-Rack Premium Hitch Mount 4 Bike Carrier is an ultra-efficient way to carry four road or mountain bikes if you already have a 1. 25 or 2-inch receiver on your vehicle. This four-bike...
<< Prev | 1 | 2 | 3 | 4 | 5 | Next >>