Hitch Racks Parts - Road Bike Shop
Shop
>
Accessories
>
Car Racks
>
Hitch Racks & Parts
Thule Vertex Bike Rack - 4 Bike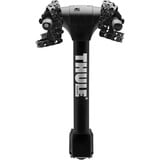 Instead of just turning up the tunes on your way to the trailhead, attach the four-bike Thule Vertex Bike Rack to your hitch and get a real solution to the constant racket of bike meeting bumper. Thule's shiny new arc design provides more distance between bikes and between the hitch and the hatch...
Thule Vertex Bike Rack - 5 Bike
Rumor has it the dirt in Fruita is going to be great this weekend, so it's the perfect time to load up your posse's whips in the Thule Vertex Five-Bike Hitch Rack and hit the road. With a burly two-inch hitch and and ultra-stable Hold-Fast Cradles, the Vertex can handle an entire fleet of...
Thule Vertex Swing Away Bike Rack - 4 Bike
A long road trip necessitates trunk access, but most hitch racks make it nigh or impossible to open up your hatch when bikes are attached. Thule's Vertex Swing Away Four-Bike Rack, on the other hand, uses an ingenious pivoting lower arm to let you grab snacks, clothes, and car-camping gear...
Yakima ArmLock
Retail Price:
$35.00
Our Price: $25.00
buy now
The Yakima ArmLock secures your precious two-wheeler to your DoubleDown Ace rack, so you can enjoy a post-ride pint without keeping one eye on your beer and the other car, and you can have peace of mind during pit stops or hotel stays on your next road trip. The cable conveniently stows in the...
Yakima DeadLock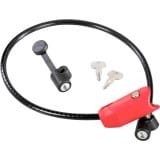 The Yakima Deadlock is a must-have hitch mounting rack accessory. With one key, you can securely lock your bikes to your rack, and your rack to your vehicle. The Deadlock locks the furthest bike on the arms of your rack. With this bike locked, it's impossible to remove the inner bikes or the rack...
Yakima DoubleDown 4 Bike Rack
Not only does the Yakima DoubleDown 4 Bike Rack carry four rigs to the trailhead, it also folds out of the way so you can get into the back of your car without going over the back seat. When you're not hauling around a bunch of cross country bikes or big downhill rides, the DoubleDown's support...
Yakima FullTilt 4 Bike Rack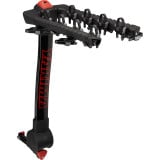 Quit trying to cram four people, four bikes, and a dog into your station wagon. With the Yakima Full Tilt 4 Bike Rack, you can quickly, easily, and safely put all your bikes on the outside, giving you plenty of room to pack more people, dogs, gear, and beer in the car on road trips. The Full Tilt...
Yakima FullTilt 5 Bike Rack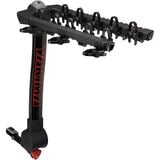 Sure, you could ride all the way across the country like it's no big deal, but maybe the family couldn't quite keep up. Instead of towing them all, just toss the family's bikes onto the Yakima Full Tilt 5 Bike Rack. The Full Tilt comes fully assembled, so you won't waste time swearing, bleeding,...
Yakima Highlite Bike Rack - 2 Bike
When you've finally amassed enough vacation time to take your bikes on a great adventure to Whistler (via Moab, St. George, Jackson, and Bend), then use the Yakima Highlight Bike Rack 2 Bike for safe and secure transport. Lightweight aluminum construction is slim and weighs under 20 pounds so you...
Yakima Highlite Bike Rack - 3 Bike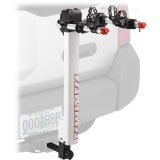 Strap the Yakima Highlite Bike Rack to your hitch when you and your bikes are going on a grand adventure. This aluminum rack holds up to three bikes and its lightweight construction makes the rack easy to move around. Lightweight aluminum construction is slim and weighs under 20 pounds for easy...
<< Prev | 1 | 2 | 3 | 4 | 5 | Next >>