Hitch Racks Parts - Road Bike Shop
Shop
>
Accessories
>
Car Racks
>
Hitch Racks & Parts
Thule Parkway Hitch Carrier - 2 Bike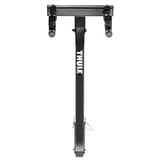 You shouldn't have to spend as much on your rack as your did on your bike--at least that's the way Thule sees it. The Parkway Hitch Carrier is simple to install and simple to use. The Parkway uses Thule's classic cradles, which secure and protect your bikes' frames during transport. And, because...
Thule Passive Lock Strap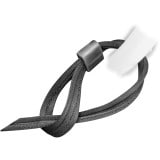 The Thule Passive Lock Strap offers a simple solution to secure your bicycle strap rack to your vehicle without the pains of adding another key to your ring or having to remember some obscure number for the rest of your life. Just loop the round puck around the rack and place it in the trunk or...
Thule Project Tram Hitch Ski Carrier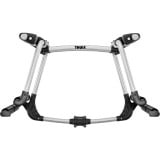 Attach the Thule 9033 Project Tram Hitch Ski Carrier to your Thule Hitch Rack or Thule Spare Me Transport to get up to six pairs of skis or four snowboards to the mountain safely and without trashing the inside of your car. Two-inch Class 2 Receiver will carry up to 6 pairs of skis or 4...
Thule T2 Classic - 2 Bike Hitch Rack
Fat bikes and enduro sleds have reputations for toughness, but we know their rough exterior is camouflage for the fact that they're just big softies at heart -- especially the carbon ones. Thule's T2 Classic 2 Bike Hitch Rack pampers them the way they prefer with a mounting design that completely...
Thule Vertex Bike Rack - 2 Bike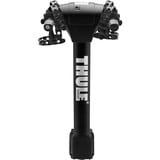 The Thule Vertex Bike Rack makes transporting your whips safer and more convenient than ever before. The Vertex's unique arc design allows for easy loading, provides better ground clearance, and offers more space between your bikes. Thule's Anti-Sway Cages prevent bike-to-bike and bike-to-car...
Thule Vertex Swing Away Bike Rack - 4 Bike
The age-old problem with hitch racks is lack of access to your stuff on the other side of the hatch once the bikes are all loaded. This works if you're trying to save a cookie stash for later, but not if you forget to pack that crucial cooler of tasty beverages. Thule solves this dilemma with the...
Yakima ArmLock
Retail Price:
$35.00
Our Price: $19.95
buy now
The Yakima ArmLock secures your precious two-wheeler to your DoubleDown Ace rack, so you can enjoy a post-ride pint without keeping one eye on your beer and the other car, and you can have peace of mind during pit stops or hotel stays on your next road trip. The cable conveniently stows in the...
Yakima DeadLock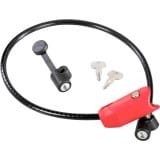 The Yakima Deadlock is a must-have hitch mounting rack accessory. With one key, you can securely lock your bikes to your rack, and your rack to your vehicle. The Deadlock locks the furthest bike on the arms of your rack. With this bike locked, it's impossible to remove the inner bikes or the rack...
Yakima DoubleDown 4 Bike Rack
Retail Price:
$219.00
Our Price: $197.99
buy now
Gather your friends and head out on a cycling adventure with the Yakima DoubleDown 4 Bike Rack. It'll hold up to four bikes with SwitchBlade anti-sway cradles that keep everything securely in place and eliminate any worries about bikes bumping and scratching along the way. The DoubleDown folds...
Yakima FourTimer Hitch Rack
Forget cramming four bikes onto a hitch-mounted, hanging-style rack when you're vehicle's equipped with the incredibly easy-to-use, well-bolstered Yakima FourTimer Hitch Rack. Alleviating many of the problems inherent to hanging-style hitch racks, the FourTimer uses offset cradles with...
<< Prev | 1 | 2 | 3 | 4 | 5 | 6 | Next >>