Helmet Cameras - Road Bike Shop
Shop
>
Accessories
>
Cameras
>
Helmet Cameras
GoPro Handlebar Seatpost Mount
Part of the beauty of the GoPro HD Hero Camera is its go-anywhere versatility. And to make the most of it, you may want to be able to mount the camera securely to your bike. With the GoPro Mounting Clamp, you can attach your camera to any round or semi-round tube from 19 - 35mm in diameter. So...
GoPro Helmet Front Mount
Usually, your friends roll their eyes and laugh when you recount stories of your epic weekend. That is, until now. Simply use the GoPro Helmet Front Mount to affix your GoPro HD Hero camera (not included) to the front of your lid and then huck your meat over a massive gap or off a gigantic kicker...
GoPro HERO4 Black Edition - Surf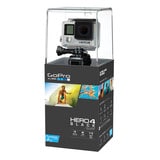 The stats on the new Hero4 Black are, frankly, eye-popping, and GoPro knows that its customers are going to push the camera's capabilities to their absolute limits. The company couldn't be happier. It also knows that their aquatic brothers and sisters -- surfers, kayakers, divers, shark-punchers,...
GoPro HERO4 Silver Edition
How many times have you been riding your bike, or scuba-diving, or skydiving, or whatever-ing, and thought, "I really wish I could share this experience with everyone"? Well, wish no more. GoPro stepped onto the scene a few years ago with its compact, mountable, action-ready Hero cameras, and the...
GoPro HERO4 Silver Edition - Surf
You want all the goodness of the amazing new Hero4 mountable, action-ready camera, but it's gonna get wet. Really wet. Well that's just fine. GoPro knows its cameras are massively popular for watersports, and so with the debut of the new Hero4, the company has pre-packaged a wet-ready version of...
GoPro Side Mount
With the GoPro Side Mount, you can securely attach your GoPro camera to the side of a helmet or vehicle for the perfect shot. The 3-way pivot allows you to easily adjust the angle and direction of the camera. Includes side mount and a curved adhesive mountThree-way pivot adjustment allows you to...
iON Air Pro 2 WiFi Camera
Unlike most movie sequels, the Ion Air Pro 2 WiFi Camera is every bit as good as the original, except for a couple areas where it's better. The main difference is in the CMOS sensors. Where the Air Pro uses a 5MP sensor, the Air Pro 2 uses a 14MP sensor for higher resolution quality. With 1080p...
iON Air Pro WiFi LITE Camera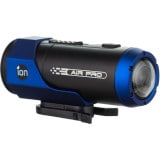 Sharing is caring, and there's no better way to share than with the WiFi-enabled Ion Air Pro WiFi Lite Camera. One of the lightest WiFi-enabled HD point-of-view cameras on the market, the Air Pro Lite is also waterproof to 30 feet without an external case. So feel free to share, rain or shine,...
iON Game Camera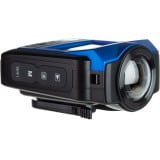 The iON Game Camera is the one to take along for both POV and stationary shoots. With a boxy, stable, rugged, and waterproof housing with a 2. 5-inch LCD display, you can record with clear vision and view of what you're getting either way you shoot. Set it up on its camera stand or with its...