Camera Accessories Mounts - Road Bike Shop
Shop
>
Accessories
>
Cameras
>
Camera Accessories & Mounts
DAKINE Sequence Backpack - 2000cu in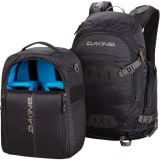 Retail Price:
$219.95
Our Price: $153.96
buy now
Getting the shot in the backcountry is no easy task, but you can definitely make things easier on yourself with the Dakine Sequence Backpack with Camera Block. The main compartment features a removable padded camera block that secures your DSLR, several spare lenses, and other accessories, and a...
GoPro 3-Way Grip/Arm/Tripod
The GoPro 3-Way Grip/Arm/Tripod enhances your GoPro's POV, timelapse, or follow-cam shots with its extreme versatility, waterproof construction, and sturdy grip. Designed to take your shots to the next level, this three-way piece can be used as a camera grip, extension arm, or detachable tripod....
GoPro 3.5mm Mic Adapter (HERO3/HERO3+ only)
For enhanced audio quality of your GoPro Hero3 or Hero3+ camera, attach any external 3. 5mm microphone with the help of the 3. 5mm Mic Adapter.
GoPro Auto Charger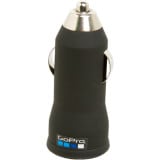 You have an intense day of adventure planned--make sure your camera has enough power to capture all of the awesomeness. The GoPro Auto Charger lets you keep the cameras rolling when you're on the road, so you won't miss a moment. Double ports let you charge two cameras simultaneouslyJuicy...
GoPro Bag Pack
It's not a backpack or a pack bag. It's a GoPro Bag Pack, five tough and handy drawstring bags to keep your GoPro camera and accessories neat, organized, and protected. That's right: not one, but five.
GoPro Battery BacPac
Attach the GroPro Battery BacPac to your Hero3+, Hero3, or HD Hero2 camera when you're not planning on stopping and don't want to miss a second of the jaw-clenching, palm-sweating, synapse-sizzling action. (It's also perfect for long motorcycle cruises, boat trips, and other,...
GoPro Blackout Housing
You undoubtedly have really good reasons for not wanting to be seen, but there's no need to get into them right now. Whatever your stealth mission is, the GoPro Blackout Housing helps turn your Hero3 or Hero3+ camera into a tool of extreme-sports espionage, with a matte black housing that doesn't...
GoPro Blackout Housing for HERO4, HERO3+ or HERO3
When you need to keep it covert, or you simply don't want the camera to draw attention, the GoPro Blackout Housing for the Hero3, Hero3+, and the new Hero4 camera does the trick. Its matte black finish doesn't reflect light, and the pack includes light-killing concealment stickers to eliminate...
GoPro Camera Tethers
There's a squall out there, or you're about to drop a 50-footer. Either way, don't take chances; secure your GoPro with the GoPro Camera Tethers that attach your camera backdoor to your gear. Because if you stuck that baby but lost your camera, you'd be swearing instead of sharing. Five adhesive...
GoPro Chest Mount Harness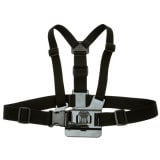 The GoPro Chest Mount Harness allows you to capture that elusive view of the action from behind the handlebars. If that's what you're after, mounting your GoPro on your head just won't do. It's made of wide, stretchy webbing with sliding strap adjusters to accommodate anyone from petite to...
<< Prev | 1 | 2 | 3 | 4 | 5 | 6 | Next >>