Camera Accessories Mounts - Road Bike Shop
Shop
>
Accessories
>
Cameras
>
Camera Accessories & Mounts
GoPro The Tool Thumb Screw Wrench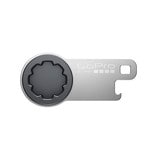 GoPro's copious use of thumb screws makes its cameras and related mounting hardware especially user friendly, but sometimes we need a bit more. For high-impact, high-speed, and high-vibration activities, you want more torque on those screws and bolts, so grab the GoPro Tool Thumb Screw Wrench. It...
GoPro Tripod Mounts
Tripod Mounts
GoPro Vented Helmet Strap Mount
Show your East Coast friends what real pow is when you attach your GoPro camera to your helmet with the GoPro Vented Helmet Strap. This nylon strap threads through your helmet???s vents and tightens with slide-locks, so you can attach your GoPro HD Helmet HERO while riding the first tram on a...
GoPro Wall Charger
Whether you use it to charge the battery or run your GoPro HD Hero from a standard wall outlet, the GoPro Wall Charger will keep the juice flowin' to your favorite memory-making machine. The compact design lets you take it anywhere, and two USB inlet plugs let you charge two cameras at once.
GoPro Wi-Fi Attachment Keys + Rings
Wi-Fi Attachment Keys + Rings
GoPro Wi-Fi Remote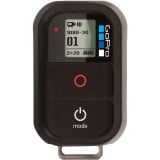 Hands-free, baby. In this age of high-tech gadgetry, you don't have to actually stand by like an island and push buttons when you could be standing wherever you please with the GoPro Wi-Fi Remote. Usher in this advanced era and liberate yourself from a fixed point, especially when that could be...
GoPro Wi-Fi Remote Charging Cable
Wi-Fi Remote Charging Cable
GoPro Wi-Fi Remote Mounting Kit
Wi-Fi Remote Mounting Kit
iON Adhesive Pack - Board
The Ion Board Adhesive Pack includes six Ion-specific double-sided adhesive patches--three that hold the bracket to your board (snowboard, ski, surfboard, skateboard) and three that hold the camera to the bracket. That's plenty of backup in case you need it.
iON Bike Mount Pack
Make that iON Air Pro camera do its job with the iON Bike Mount Pack. This mount lets you get footage of screaming singletrack and park hucks, so you don't have to spend all night trying to describe how big and gnarly it all was. Included is a sturdy bike mount and short ball joint for secure...
<< Prev | 1 | 2 | 3 | 4 | 5 | 6 | 7 | 8 | Next >>