Camera Accessories Mounts - Road Bike Shop
Shop
>
Accessories
>
Cameras
>
Camera Accessories & Mounts
iON Remote Kit
The iON Remote Kit lets you step away from the camera or control it from a tiny device on the sly. Turn you Air Pro camera on or off and record video or snap pics with this remote device. It works wirelessly for neat and tidy operation from up to 60 feet away. Amaze your friends and fans with...
iON Suction Mount Pack
The Suction Mount Pack makes it easy to attach your Ion Camera to a variety of smooth surfaces so you can catch the action. The included cam-locker lets you take the camera with you or attach it to another of Ions innovative mounts.
K-Edge Go-Big Pro Saddle Rail Mount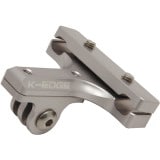 One of the areas the standard GoPro mounts are clearly lacking is rear-facing mounts. Granted, the standard bar mount can be used to attach your camera to most standard seatposts, but many of us don't ride standard seatposts. In particular, if you have a carbon road bike with aero tube shapes and...
K-Edge Go-Big Universal Mount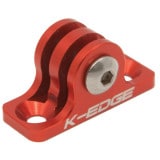 The K-Edge Go-Big Universal Mount is a simple and supremely durable mount for your GoPro camera in high-speed applications. Designed to mount flush with flat surfaces, the Universal Mount minimizes camera shake, and maximizes picture stability for your GoPro, even at velocities most of us wouldn...
UK Pro Flex Grip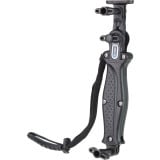 UK Pro designed the Flex Grip for those GoPro fanatics who just can't get enough angles or shots. Can't decide on forward or back shots? With the Flex Grip's dual-mounting design, you can capture action in both directions simultaneously. If you are more of a night owl, you can substitute a film...
UK Pro GoPro-Specific POV 20 Case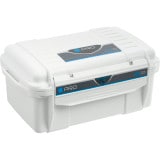 When your GoPro Hero camera isn't capturing your radness from your helmet, ski pole, handlebars, or surfboard, lock it up safely inside the waterproof UK Pro GoPro-Specific POV 20 Case. With hard ABS plastic on the outside and soft, shaped foam dampening the shock the inside, you'd have to chuck...
UK Pro GoPro-Specific POV 20 LT Case
If you aren't a contracted action sports videographer, then you've come to the right place. UK Pro built the GoPro-Specific POV 20 LT Case for those amateur film directors looking for a step up in their organizational ability. This lightweight, flexible nylon case may not be able to withstand a...
UK Pro GoPro-Specific POV 30 Case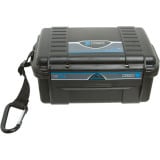 Long trips deserve to be documented and sweet camera gear deserves to be protected. The UK Pro GoPro-Specific POV 30 Case stores your GoPro Hero camera when it's not in use so it doesn't get lost, stolen, or broken during your travels. Once you fit your camera and accessories inside the snug,...
UK Pro GoPro-Specific POV 60 Case
If you've invested enough on the best action cameras on the market, you'll probably want to protect that investment; plastic grocery bags are not a storage option. Get yourself UK Pro's GoPro-Specific POV 60 Case and trek on without worry of damage or lack of supplies, whether you're off on a...
UK Pro GoPro-Specific POV BlackPak Case
Ever wonder how some directors can make such stunning videos with just a GoPro? This is their dirty little secret: the GoPro-Specific POV BlackPak Case by UK Pro includes everything you'll need to start making your videos look professional. The only two empty foam cavities you'll find in the UK...
<< Prev | 1 | 2 | 3 | 4 | 5 | 6 | Next >>