Camera Accessories Mounts - Road Bike Shop
Shop
>
Accessories
>
Cameras
>
Camera Accessories & Mounts
GoPro The Tool Thumb Screw Wrench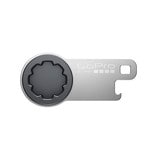 GoPro's copious use of thumb screws makes its cameras and related mounting hardware especially user friendly, but sometimes we need a bit more. For high-impact, high-speed, and high-vibration activities, you want more torque on those screws and bolts, so grab the GoPro Tool Thumb Screw Wrench. It...
K-Edge Go-Big Pro Saddle Rail Mount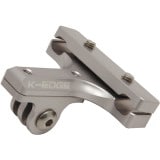 One of the areas the standard GoPro mounts are clearly lacking is rear-facing mounts. Granted, the standard bar mount can be used to attach your camera to most standard seatposts, but many of us don't ride standard seatposts. In particular, if you have a carbon road bike with aero tube shapes and...
<< Prev | 1 | 2 | Next >>