Camera Accessories Mounts - Road Bike Shop
Shop
>
Accessories
>
Cameras
>
Camera Accessories & Mounts
GoPro NVG Mount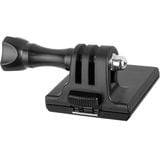 When night turns to day, and your NVG (night vision goggle) plate is naked, dress it with your GoPro HD Hero or Hero2 camera and get some sick, high-octane footage with the securing NVG Mount, including mounting plate and thumb knob. Cover your head and all the action. NVG mounting plate and...
GoPro Standard Housing BacPac Backdoor Kit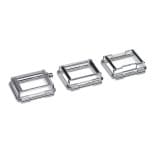 Protect your GoPro's LCD Touch BacPac or Battery BacPac with the Standard Housing BacPac Backdoor Kit, which provides three snap-on options to keep your camera safe while you're sticking a toe over the line between having fun and scaring yourself silly. The Standard Backdoor is super-waterproof...
GoPro Suction Cup Mount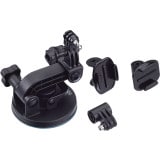 Shoot the most obscure angles possible when you use the GoPro Suction Cup Mount to attach your GoPro HD Hero camera to your boat, car, or motorcycle. An industrial-strength suction cup (think British spy gear) and easily adjustable mounting system allow you to safely secure your camera to any...
GoPro Wi-Fi Remote Charging Cable
Your GoPro Remote is useless if it's dead, so keep it juiced with the Wi-Fi Remote Charging Cable. Featuring USB compatibility, this cable can be plugged into the GoPro Auto or Wall Charger, most standard USB chargers, or directly into a computer.
<< Prev | 1 | 2 | Next >>