Camera Accessories Mounts - Road Bike Shop
Shop
>
Accessories
>
Cameras
>
Camera Accessories & Mounts
GoPro Lexar High-Performance microSDHC/microSDXC UHS-I 64GB Memory Card
With the Lexar High-Performance microSDHC/microSDXC UHS-I 64GB Memory Card, you'll be able to record, play back, and transfer video from your GoPro camera. If your laptop doesn't have a card reader, don't worry, because there's an included USB card reader that'll have you moving from filming to...
GoPro NVG Mount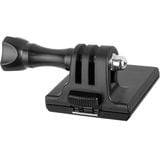 When night turns to day, and your NVG (night vision goggle) plate is naked, dress it with your GoPro HD Hero or Hero2 camera and get some sick, high-octane footage with the securing NVG Mount, including mounting plate and thumb knob. Cover your head and all the action. NVG mounting plate and...
GoPro Rechargeable Battery 2.0 (HERO3/HERO3+ only)
Use the lithium-ion GoPro Rechargeable Battery (HERO3/HERO3+ only) as a spare in case you go so big you use all your camera juice. Or use it as a replacement when you're running low. There's nothing less pro than setting up an epic shoot with a dead camera.
GoPro Standard Housing BacPac Backdoor Kit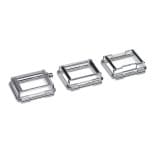 Protect your GoPro's LCD Touch BacPac or Battery BacPac with the Standard Housing BacPac Backdoor Kit, which provides three snap-on options to keep your camera safe while you're sticking a toe over the line between having fun and scaring yourself silly. The Standard Backdoor is super-waterproof...
GoPro Standard Housing for HERO4, HERO3+ or HERO3
Stuff happens. Things break. Lostness occurs. When the item in question is the housing for your Hero3, Hero3+, or Hero4 camera, replace it with the GoPro Standard Housing. Identical to the one your GoPro came with, the casing is waterproof to 40 meters and the pack includes the Skeleton, Touch,...
GoPro Suction Cup Mount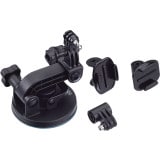 Shoot the most obscure angles possible when you use the GoPro Suction Cup Mount to attach your GoPro HD Hero camera to your boat, car, or motorcycle. An industrial-strength suction cup (think British spy gear) and easily adjustable mounting system allow you to safely secure your camera to any...
GoPro The Tool Thumb Screw Wrench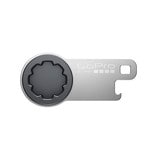 GoPro's copious use of thumb screws makes its cameras and related mounting hardware especially user friendly, but sometimes we need a bit more. For high-impact, high-speed, and high-vibration activities, you want more torque on those screws and bolts, so grab the GoPro Tool Thumb Screw Wrench. It...
GoPro Wi-Fi Remote
Hands-free, baby. In this age of high-tech gadgetry, you don't have to actually stand by like an island and push buttons when you could be standing wherever you please with the GoPro Wi-Fi Remote. Usher in this advanced era and liberate yourself from a fixed point, especially when that could be...
GoPro Wi-Fi Remote Charging Cable
Wi-Fi Remote Charging Cable
<< Prev | 1 | 2 | Next >>