Books Magazines Gifts - Road Bike Shop
Shop
>
Accessories
>
Books, Magazines & Gifts
>
Books, Magazines & Gifts
CatEye Flex Tight Bell
The CatEye Flex Tight Bell is the answer to your problem of what bell to pick up if you need to fit your dinger around a section of your handlebar, or any other part of your bike, where most bell clamps won't fit. The tool-free adjustable plastic band snugs up on anything with a diameter of 19 to...
CatEye Limit Bell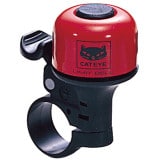 Need a dinger, but don't have a lot of room on your handlebar? Keep it light, tight, and simple with the CatEye Limit Bell. The aluminum dome rings loud and clear while the grooved lever is easy to pull from virtually any position, whether mounted on the top or bottom of the handlebar. Available...
MiiR Food Canister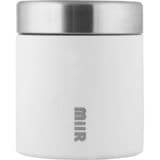 Whether you're ladling out soup for a cold hike to your favorite skating pond or packing an office lunch that you'll actually look forward to eating, taking a warm meal along with you is easy with Miir's charitable Food Canister. Miir pledges to provide one person in need with access to clean...
MiiR Tall Boy - 16oz
Whether you make your own beer or are the lucky acquaintance of someone who does, Miir makes it easy to enjoy a custom-brewed beverage post-ride without trying to carry fragile pint glasses or glass growlers around on your adventures. The stainless steel Tall Boy was designed to be used as a...
Park Tool Mini Bottle Opener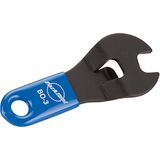 Retail Price:
$5.95
Our Price: $5.36
buy now
You trust Park Tools to perform the way they should during everything from routine maintenance to all-day upgrades. Thankfully, the company engineered its Mini Bottle Opener to provide the same dependability at the end of the day. It was designed to give you maximum leverage, and comes complete...
Portland Design Works King of Ding II Brass Bell
Be noticed with the Portland Design Studio King of Ding II Brass Bell. With design harkening back to the days of riding fender-adorned steel bikes in tweed suits and elbow patches, this classy brass bell emits a bright, crisp sound to let fellow road users, wandering pelicans, and assorted...
Skratch Labs Cutting Board
When you return home shaking from a grueling day on the bike, resist the temptation to throw a frozen pizza in the oven and crash on the couch. Instead, chop up a rainbow of rejuvenating fresh veggies, fruits, and cheeses on Skratch Labs' Cutting Board. Manufactured for Skratch by the kitchen...
Timbuk2 CC Dopp Bag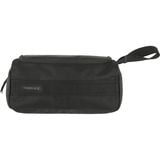 Get your toiletries under control with the Timbuk2 CC Dopp Bag. Featuring handy elastic straps for essentials such as your toothbrush, tweezers, and all-important razor for buttery smooth race-day legs, this little bag eliminates the process of digging through your luggage in search of the...
YETI Hopper 20 Cooler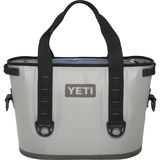 The Yeti Hopper 20 Cooler has the same ice-for-days performance as more traditional Yeti coolers but in a mobile design that allows for easy transportation. The shell of the Hopper may seem soft, but we assure you that it's tough as nails. Completely leakproof, the Hopper is made from the same...
YETI Hopper 30 Cooler
The fact that the Hopper 30 Cooler is made by Yeti is enough information for you to know that it is one tough son of a gun. This portable offering from Yeti allows you take the same ice-for-days performance that has become synonymous with Yeti even further along on your adventures. Made with a...
<< Prev | 1 | 2 | Next >>