Books Magazines Gifts - Road Bike Shop
Shop
>
Accessories
>
Books, Magazines & Gifts
>
Books, Magazines & Gifts
Assos Fan Pack (Mug & Towel)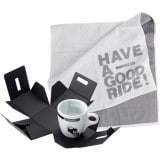 Retail Price:
$64.95
Our Price: $32.00
buy now
Long rides and races require ample time to reboot, which is why Assos assembled its Fan Pack to make the in-between time all the better. The pack includes Assos' exclusive mug and towel, ensuring you're able to relax and refresh in true Swiss style. For the mug, you'll notice Assos' signature...
Assos Mouse Pad
With the Assos Mouse Pad, you're able to remind yourself what you'd rather be doing while you're stuck at your desk. It won't make those minutes tick by any faster, but, on the bright side, it may just provide a welcome opportunity to daydream. Either way, everyone who sees it will know that you...
Assos Notebook
Keeping a physical log of the season's rides and races has long been a post-ride ritual for many a cyclist. Aside from tracking the important data necessary for training, this pen-to-paper practice also serves as a way to "digest" and reflect on the ride in a way digital computer readouts just...
Brooks Slender Leather Grips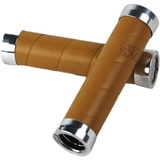 Retail Price:
$90.00
Our Price: $54.00
buy now
If your urban bike needs a makeover, use Brooks' Slender Leather Grips to give it a timeless, classic touch. The Leather Grips are made from a combination of vegetable-tanned leather -- the same leather used for Brooks' saddles -- and cork tape for comfort and durability. They utilize an aluminum...
Burton Kit
Retail Price:
$24.95
Our Price: $14.97
buy now
We sat around all weekend trying to think of witty things to say about the Burton Kit, but it just burned us out. The fact is, if you know what the Kit is for, then you know why you need it. If you don't, you don't. It's that simple. Flame holderGlass strapTree pouchStabby pokey
Campagnolo BIG Corkscrew
Don't use a penknife corkscrew to open that Italian bottle of wine. Celebrate your favorite riders tearing it up on the World Tour scene with the Campagnolo BIG Corkscrew. Fashioned in the traditional rabbit-ear style, this beautiful corkscrew features a bronze-finished, hardened steel...
Campagnolo Miro Corkscrew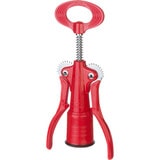 You can have your wine and drink it too with the Campagnolo Miro corkscrew. This traditional rabbit-ear styled corkscrew is a smaller, albeit no less powerful, version of the Big corkscrew. Stick it in your seat bag for those long lazy days touring wine country. You never know when you may wish...
CatEye Flex Tight Bell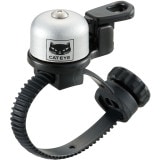 The CatEye Flex Tight Bell is the answer to your problem of what bell to pick up if you need to fit your dinger around a section of your handlebar, or any other part of your bike, where most bell clamps won't fit. The tool-free adjustable plastic band snugs up on anything with a diameter of 19 to...
CatEye Limit Bell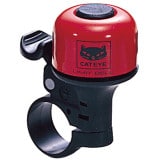 Need a dinger, but don't have a lot of room on your handlebar? Keep it light, tight, and simple with the CatEye Limit Bell. The aluminum dome rings loud and clear while the grooved lever is easy to pull from virtually any position, whether mounted on the top or bottom of the handlebar. Available...
CatEye Yamabiko Bell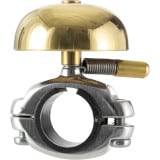 Bells aren't always the coolest accessory for your ride. Worse, mandatory bell laws in some areas of the country (lookin' at you, NYC) basically require you to dial up the dorkiness a bit, which can be seriously uncool for certain machines. With bells like the CatEye Yamabiko, however, you can at...
<< Prev | 1 | 2 | 3 | Next >>