Books Magazines Gifts - Road Bike Shop
Shop
>
Accessories
>
Books, Magazines & Gifts
>
Books, Magazines & Gifts
Rouleur Rouleur Gloves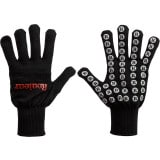 Retail Price:
$23.00
Our Price: $9.20
buy now
Show your love of one of the best cycling publications on the planet with a pair of Rouleur Gloves. Knit from a synthetic knit that wicks moisture away from your skin, the Rouleur gloves feature grip print on the fingers and palm to ensure that you always are securely attached to the bars. Wear...
Skratch Labs Coffee Mug
If you've just woken up, it might be too early for your first dose of Skratch Labs ride nutrition. Quell the craving for your favorite snacks without overloading on electrolytes before breakfast using Skratch Labs' Coffee Mug. The simple, classic design will match any kitchen's aesthetic, and the...
Skratch Labs Feed Zone Cookbook
The Skratch Labs Feed Zone Cookbook is packed with 160 delicious recipes for breakfast, lunch, dinner, and of course, packable meals that can be carried on a hike or even bike ride. These are meals made with real food--not just carbohydrate- and electrolyte-heavy bars smashed together to be...
Skratch Labs Feed Zone Portables Cookbook
From the minds of food gurus Dr. Allen Lim and chef Biju Thomas comes the Skatch Labs Feed Zone Portables Cookbook, which offers 75 easy-to-make recipes that are delicious, nutritious, and ready to eat on-the-go. The cookbook includes information concerning why each dish is suited for physical...
Timbuk2 CC Dopp Bag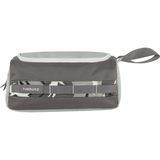 Retail Price:
$38.95
Our Price: $23.37
buy now
Get your toiletries under control with the Timbuk2 CC Dopp Bag. Featuring handy elastic straps for essentials such as your toothbrush, tweezers, and all-important razor for buttery smooth race-day legs, this little bag eliminates the process of digging through your luggage in search of the...
TrackR StickR TrackR
Have you ever walked out of class only to find nothing but a cut lock? Have you ever walked out of a bar only to realize you had no idea where you left your bike? Whether your bike has been stolen or simply misplaced, the TrackR StickR will help you find it. TrackR uses an app available for iOS...
Twin Six Dust Poster
Do your garage, workshop, or living room proud with the Dust Poster from Twin Six. In the words of the team at TS, this beautiful poster was inspired by "the dust we come from, ride through, and return to." The theme comes to life through the dirt brown and clear contoured ink printed on the...
Twin Six Flask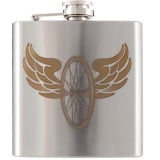 Retail Price:
$24.95
Our Price: $18.71
buy now
Twin Six just made you the hero of group with its special little steel sleeve of goodness. Whether you're course-side at the 'cross race or just jump-starting the night, the Twin Six Flask has you covered. The Flask is made with Alcohol-grade stainless steel, meaning your selected beverage will...
Twin Six Flask Holster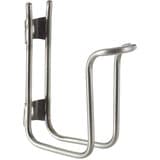 Yes, the Twin Six Flask Holster is exactly what it sounds like it is. Bolt the Holster to your bottle cage mount for convenient and fashionable toting of your necessary serum. Made in the USA of stainless steel. Please ride safe out there.
Twin Six Metal Poster
For those with a soft spot for hard metal, perhaps both music- and bike-related, Twin Six's Metal Poster was made for you. Screen-printed in silver and black on heavy-duty grey cover stock, this 22 x 28in poster is perfect for your shop, garage, or living room. Stay metal and ride on.
<< Prev | 1 | 2 | 3 | 4 | Next >>