Books Magazines Gifts - Road Bike Shop
Shop
>
Accessories
>
Books, Magazines & Gifts
>
Books, Magazines & Gifts
Portland Design Works King of Ding II Brass Bell
Be noticed with the Portland Design Studio King of Ding II Brass Bell. With design harkening back to the days of riding fender-adorned steel bikes in tweed suits and elbow patches, this classy brass bell emits a bright, crisp sound to let fellow road users, wandering pelicans, and assorted...
ROK Manual Espresso Maker
Retail Price:
$199.00
Our Price: $179.10
buy now
We're not entirely sure why manual espresso presses like this appeal to us so much, but one theory is that, as cyclists, we have grown to appreciate the interface between human-provided power and efficient machines. The ROK Manual Espresso Maker operates along the same lines, and the result...
Rouleur Rouleur Gloves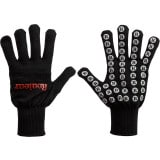 Retail Price:
$23.00
Our Price: $6.90
buy now
Show your love of one of the best cycling publications on the planet with a pair of Rouleur Gloves. Knit from a synthetic knit that wicks moisture away from your skin, the Rouleur gloves feature grip print on the fingers and palm to ensure that you always are securely attached to the bars. Wear...
Skratch Labs Cutting Board
When you return home shaking from a grueling day on the bike, resist the temptation to throw a frozen pizza in the oven and crash on the couch. Instead, chop up a rainbow of rejuvenating fresh veggies, fruits, and cheeses on Skratch Labs' Cutting Board. Manufactured for Skratch by the kitchen...
Skratch Labs Feed Zone Cookbook
The Skratch Labs Feed Zone Cookbook is packed with 160 delicious recipes for breakfast, lunch, dinner, and of course, packable meals that can be carried on a hike or even bike ride. These are meals made with real food--not just carbohydrate- and electrolyte-heavy bars smashed together to be...
Skratch Labs Feed Zone Portables Cookbook
From the minds of food gurus Dr. Allen Lim and chef Biju Thomas comes the Skatch Labs Feed Zone Portables Cookbook, which offers 75 easy-to-make recipes that are delicious, nutritious, and ready to eat on-the-go. The cookbook includes information concerning why each dish is suited for physical...
Timbuk2 CC Dopp Bag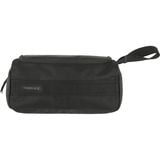 Get your toiletries under control with the Timbuk2 CC Dopp Bag. Featuring handy elastic straps for essentials such as your toothbrush, tweezers, and all-important razor for buttery smooth race-day legs, this little bag eliminates the process of digging through your luggage in search of the...
TrackR StickR TrackR
Have you ever walked out of class only to find nothing but a cut lock? Have you ever walked out of a bar only to realize you had no idea where you left your bike? Whether your bike has been stolen or simply misplaced, the TrackR StickR will help you find it. TrackR uses an app available for iOS...
Twin Six Flask Holster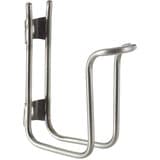 Yes, the Twin Six Flask Holster is exactly what it sounds like it is. Bolt the Holster to your bottle cage mount for convenient and fashionable toting of your necessary serum. Made in the USA of stainless steel. Please ride safe out there.
Wisecracker Backcountry Headset Spacer Bottle Opener
Retail Price:
$19.95
Our Price: $9.97
buy now
At Backcountry, we like to think of beer as the ultimate uniting beverage. However serious we can be in the heat of competition, few furrowed foreheads remain once we start popping open the local brews. So it's only fitting that Backcountry has its own branded opener from Wisecracker. With the...
<< Prev | 1 | 2 | 3 | 4 | Next >>