Books Magazines Gifts - Road Bike Shop
Shop
>
Accessories
>
Books, Magazines & Gifts
>
Books, Magazines & Gifts
Park Tool Stainless Steel Spork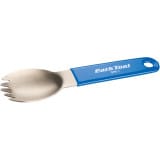 Retail Price:
$7.49
Our Price: $6.74
buy now
There are few aggravations more profound, more debilitating, more inhumane, than sitting down at your bench for a well-earned bite to silence your screaming stomach, only to look around and realize that those damn spider monkeys stole your utensils -- AGAIN. Fear not, however, for the Park Tool...
Park Tool Wall Mount Bottle Opener - BO-5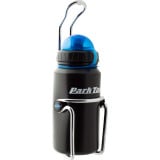 Retail Price:
$19.95
Our Price: $17.96
buy now
Don't waist precious time searching for an opener for your liquid refreshment; hang the Park Tool BO-5 Wall Mount Bottle Opener and holder in an easily accessible spot for instant beverage gratification.
Pedro's Beverage Wrench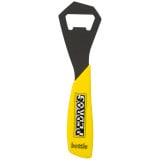 Conveniently labeled to prevent you from drunkenly maladjusting your multi-thousand-dollar rig, Pedro's Beverage Wrench makes quick work of bottle tops. It has a strong metal body. Grippy plashtic handle. Youwanna nuther? You're purty. I llliike youuu. Wait, waitasec'nd ... I shink I luvvv...
Portland Design Works Alexander Graham Brass Bell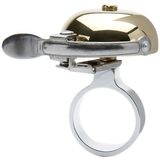 Instead of clamping to your handlebars, the Portland Design Works Alexander Graham Brass Bell replaces a 10mm spacer on your steerer tube stacks for a clean, seamless install. The Brass Bell's polished finish looks great on contemporary classics, and its chime isn't irritating, but loud enough to...
Rouleur Rouleur Gloves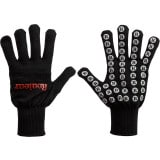 Retail Price:
$23.00
Our Price: $16.00
buy now
Show your love of one of the best cycling publications on the planet with a pair of Rouleur Gloves. Knit from a synthetic knit that wicks moisture away from your skin, the Rouleur gloves feature grip print on the fingers and palm to ensure that you always are securely attached to the bars. Wear...
Skratch Labs Feed Zone Cookbook
The story of Dr. Allen Lim's Skratch Labs is a sports nutrition fairytale of sorts, born out of dedication for the pro teams and riders whose diets and nutrition he carefully supervised. It was at great personal cost that he tinkered with the preparation of wholesome foods under the belief that...
Skratch Labs Feed Zone Portables Cookbook
We make no qualms about it, we're big fans of Allen Lim, Skratch Labs, and the Feed Zone Cookbook. However, while the aforementioned book is nearly unparalleled for cycling-conscious meals, both pre- and post-ride, it's purposefully lacking on-the-move recipes. Enter the realm of the the Feed...
Twin Six Deluxe Poster
Inspired by the Super Deluxe bikes of the '50s, Twin Six's Deluxe Poster beautifully captures the flowing lines that made this bicycle the dream ride of its day. From the matching chainguard to the fender-integrated headlight, few bikes match the sheer beauty of these classic bikes. Each poster...
Twin Six Dust Poster
Do your garage, workshop, or living room proud with the Dust Poster from Twin Six. In the words of the team at TS, this beautiful poster was inspired by "the dust we come from, ride through, and return to." The theme comes to life through the dirt brown and clear contoured ink printed on the...
Twin Six Flask
Twin Six just made you the hero of group with its special little steel sleeve of goodness. Whether you're course-side at the 'cross race or just jump-starting the night, the Twin Six Flask has you covered. The Flask is made with Alcohol-grade stainless steel, meaning your selected beverage will...
<< Prev | 1 | 2 | 3 | Next >>