Books Magazines Gifts - Road Bike Shop
Shop
>
Accessories
>
Books, Magazines & Gifts
>
Books, Magazines & Gifts
Handpresso Wild Hybrid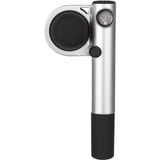 Sometimes the world is a cruel place. This is especially true when you're out in it -- camping, stuck at the office, stuck camping at the office, whatever -- and you can't get an espresso. The people at Handpresso are just as irrationally insistent on getting their espresso anywhere, and getting...
MiiR Coffee Cup - 12oz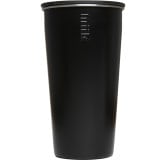 We're not here to give you an ethics lesson, and neither is MiiR. However, the facts are the facts, and more people are dying every year from unsafe drinking water. In fact, over the time that it takes for you to drink a cup of coffee, around 63 people will die from a water-born illness. With...
MiiR Tall Boy - 16oz
Whether you make your own beer or are the lucky acquaintance of someone who does, Miir makes it easy to enjoy a custom-brewed beverage post-ride without trying to carry fragile pint glasses or glass growlers around on your adventures. The stainless steel Tall Boy was designed to be used as a...
Park Tool Bottle Opener - BO-2C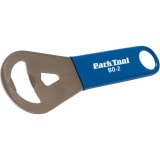 Retail Price:
$6.95
Our Price: $6.26
buy now
If there's one tool you want to work no matter what, it's your bottle opener. Thankfully, Park Tool engineered the BO-2C Bottle Opener to provide maximum leverage, and comes complete with a lifetime warranty. The trademark Park Tool Blue vinyl-dipped handle ensures a solid grip, so you never have...
Park Tool Mini Bottle Opener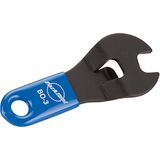 Retail Price:
$5.95
Our Price: $5.36
buy now
You trust Park Tools to perform the way they should during everything from routine maintenance to all-day upgrades. Thankfully, the company engineered its Mini Bottle Opener to provide the same dependability at the end of the day. It was designed to give you maximum leverage, and comes complete...
Park Tool Pizza Tool - PZT-2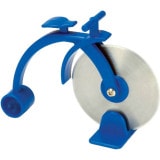 Retail Price:
$15.95
Our Price: $14.36
buy now
When Park updates a tool, they improve it. The Park PZT-2 Pizza Tool is an update of the timeless PZT-1, and features a larger overall size for better handling and more precise cutting. You see how we made cutting pizza so easy? Yeah, it's like riding a bike.
Park Tool Stainless Steel Spork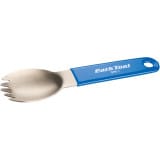 Retail Price:
$7.49
Our Price: $6.74
buy now
There are few aggravations more profound, more debilitating, more inhumane, than sitting down at your bench for a well-earned bite to silence your screaming stomach, only to look around and realize that those damn spider monkeys stole your utensils -- AGAIN. Fear not, however, for the Park Tool...
Park Tool Wall Mount Bottle Opener - BO-5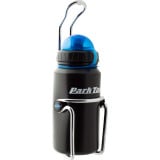 Retail Price:
$19.95
Our Price: $17.96
buy now
Don't waist precious time searching for an opener for your liquid refreshment; hang the Park Tool BO-5 Wall Mount Bottle Opener and holder in an easily accessible spot for instant beverage gratification.
Pedro's Beverage Wrench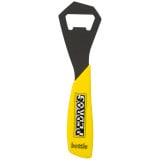 Conveniently labeled to prevent you from drunkenly maladjusting your multi-thousand-dollar rig, Pedro's Beverage Wrench makes quick work of bottle tops. It has a strong metal body. Grippy plashtic handle. Youwanna nuther? You're purty. I llliike youuu. Wait, waitasec'nd ... I shink I luvvv...
Portland Design Works Alexander Graham Brass Bell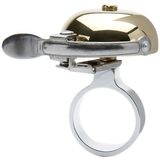 Instead of clamping to your handlebars, the Portland Design Works Alexander Graham Brass Bell replaces a 10mm spacer on your steerer tube stacks for a clean, seamless install. The Brass Bell's polished finish looks great on contemporary classics, and its chime isn't irritating, but loud enough to...
<< Prev | 1 | 2 | 3 | 4 | Next >>