Books Magazines Gifts - Road Bike Shop
Shop
>
Accessories
>
Books, Magazines & Gifts
>
Books, Magazines & Gifts
Green Guru Gear Bike Tube Travel Kit
You won't forget your toothbrush when you bring along the Green Guru Travel Kit. Built using recycled materials (bike tubes) the Travel Kit ensures your toothbrush, razors, and deodorant all find their way to your hotel room, campsite, or wherever freshening-up is in order. Machine washable and...
Handpresso Auto
Retail Price:
$199.00
Our Price: $159.20
buy now
We know that it's a little strange to have car accessories on Competitive Cyclist, but the Handpresso Auto espresso maker presents a unique case. We've always associated coffee, and especially espresso, with cycling, and this is a way to use that association to introduce a little cycling culture...
Handpresso Unbreakable Outdoor Cups
As espresso enthusiasts, we insist on certain conditions during the ritual of coffee preparation. Among these is a prohibition on paper, metal, or oversized cups. Handpresso's Unbreakable Outdoor Cups mean that we can observe this prohibition while enjoying cafe from our Wild Hybrid mobile press...
One Industries One Umbrella
When it comes weather protection it's hard to beat the utility of One Industries One Umbrella. Whether you're post-ride tailgating and need a break from the sun or you're waiting out a quick drizzle, the One Umbrella will be there for you.
Park Tool Bottle Opener - BO-2C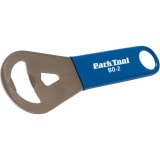 Retail Price:
$6.95
Our Price: $5.56
buy now
If there's one tool you want to work no matter what, it's your bottle opener. Thankfully, Park Tool engineered the BO-2C Bottle Opener to provide maximum leverage, and comes complete with a lifetime warranty. The trademark Park Tool Blue vinyl-dipped handle ensures a solid grip, so you never have...
Park Tool Pizza Tool - PZT-2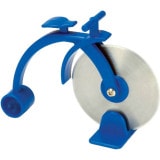 Retail Price:
$15.95
Our Price: $12.76
buy now
When Park updates a tool, they improve it. The Park PZT-2 Pizza Tool is an update of the timeless PZT-1, and features a larger overall size for better handling and more precise cutting. You see how we made cutting pizza so easy? Yeah, it's like riding a bike.
Park Tool Wall Mount Bottle Opener - BO-5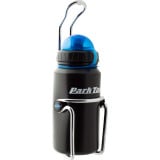 Retail Price:
$19.95
Our Price: $15.96
buy now
Don't waist precious time searching for an opener for your liquid refreshment; hang the Park Tool BO-5 Wall Mount Bottle Opener and holder in an easily accessible spot for instant beverage gratification.
Pedro's Beverage Wrench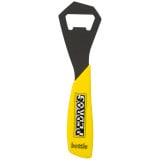 Conveniently labeled to prevent you from drunkenly maladjusting your multi-thousand-dollar rig, Pedro's Beverage Wrench makes quick work of bottle tops. It has a strong metal body. Grippy plashtic handle. Youwanna nuther? You're purty. I llliike youuu. Wait, waitasec'nd ... I shink I luvvv...
Portland Design Works Alexander Graham Brass Bell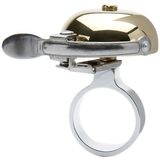 Instead of clamping to your handlebars, the Portland Design Works Alexander Graham Brass Bell replaces a 10mm spacer on your steerer tube stacks for a clean, seamless install. The Brass Bell's polished finish looks great on contemporary classics, and its chime isn't irritating, but loud enough to...
Rouleur Magazine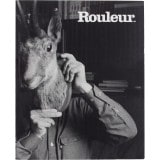 Retail Price:
$19.95
Our Price: $15.99
buy now
Why is our sport of cycling so deeply captivating? Is it the depth of suffering we feel when we push too far? Is it the fact that what we feel often engages all of our senses and that no ride is ever as memorable as the ones where we suffer worst? Is it the never-ending temptation to overextend...
<< Prev | 1 | 2 | 3 | Next >>