Books Magazines Gifts - Road Bike Shop
Shop
>
Accessories
>
Books, Magazines & Gifts
>
Books, Magazines & Gifts
Handpresso Unbreakable Outdoor Cups
As espresso enthusiasts, we insist on certain conditions during the ritual of coffee preparation. Among these is a prohibition on paper, metal, or oversized cups. Handpresso's Unbreakable Outdoor Cups mean that we can observe this prohibition while enjoying cafe from our Wild Hybrid mobile press...
Handpresso Wild Hybrid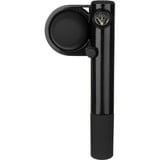 Sometimes the world is a cruel place. This is especially true when you're out in it -- camping, stuck at the office, stuck camping at the office, whatever -- and you can't get an espresso. The people at Handpresso are just as irrationally insistent on getting their espresso anywhere, and getting...
One Industries One Umbrella
When it comes weather protection it's hard to beat the utility of One Industries One Umbrella. Whether you're post-ride tailgating and need a break from the sun or you're waiting out a quick drizzle, the One Umbrella will be there for you.
Park Tool Bottle Opener - BO-2C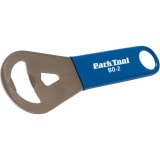 If there's one tool you want to work no matter what, it's your bottle opener. Thankfully, Park Tool engineered the BO-2C Bottle Opener to provide maximum leverage, and comes complete with a lifetime warranty. The trademark Park Tool Blue vinyl-dipped handle ensures a solid grip, so you never have...
Park Tool Wall Mount Bottle Opener - BO-5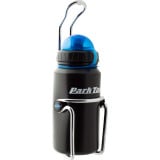 Don't waist precious time searching for an opener for your liquid refreshment; hang the Park Tool BO-5 Wall Mount Bottle Opener and holder in an easily accessible spot for instant beverage gratification.
Pedro's Beverage Wrench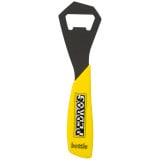 Conveniently labeled to prevent you from drunkenly maladjusting your multi-thousand-dollar rig, Pedro's Beverage Wrench makes quick work of bottle tops. It has a strong metal body. Grippy plashtic handle. Youwanna nuther? You're purty. I llliike youuu. Wait, waitasec'nd ... I shink I luvvv...
Rouleur Magazine
Retail Price:
$19.95
Our Price: $9.97
buy now
Why is our sport of cycling so deeply captivating? Is it the depth of suffering we feel when we push too far? Is it the fact that what we feel often engages all of our senses and that no ride is ever as memorable as the ones where we suffer worst? Is it the never-ending temptation to overextend...
Rouleur Rouleur Gloves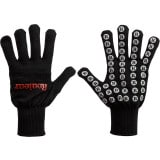 Retail Price:
$23.00
Our Price: $16.00
buy now
Show your love of one of the best cycling publications on the planet with a pair of Rouleur Gloves. Knit from a synthetic knit that wicks moisture away from your skin, the Rouleur gloves feature grip print on the fingers and palm to ensure that you always are securely attached to the bars. Wear...
Skratch Labs Feed Zone Cookbook
The story of Dr. Allen Lim's Skratch Labs is a sports nutrition fairytale of sorts, born out of dedication for the pro teams and riders whose diets and nutrition he carefully supervised. It was at great personal cost that he tinkered with the preparation of wholesome foods under the belief that...
Skratch Labs Feed Zone Portables Cookbook
We make no qualms about it, we're big fans of Allen Lim, Skratch Labs, and the Feed Zone Cookbook. However, while the aforementioned book is nearly unparalleled for cycling-conscious meals, both pre- and post-ride, it's purposefully lacking on-the-move recipes. Enter the realm of the the Feed...
<< Prev | 1 | 2 | 3 | Next >>