Books Magazines Gifts - Road Bike Shop
Shop
>
Accessories
>
Books, Magazines & Gifts
>
Books, Magazines & Gifts
CatEye Yamabiko Bell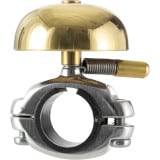 Retail Price:
$15.00
Our Price: $11.99
buy now
Bells aren't always the coolest accessory for your ride. Worse, mandatory bell laws in some areas of the country (lookin' at you, NYC) basically require you to dial up the dorkiness a bit, which can be seriously uncool for certain machines. With bells like the CatEye Yamabiko, however, you can at...
Cowbells Competitive Cyclist Bell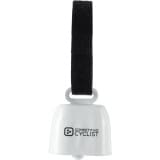 Retail Price:
$4.99
Our Price: $3.99
buy now
If Walken says it, it must be so. Be as loud as your Euro counterparts. Heck, be louder and show them that cycling has come to the US. The Competitive Cyclist Bell features a handy strap so that you can ring it with abandon. And it's small enough to pack in your jersey pocket for those summer...
Green Guru Gear Bike Tube Travel Kit
You won't forget your toothbrush when you bring along the Green Guru Travel Kit. Built using recycled materials (bike tubes) the Travel Kit ensures your toothbrush, razors, and deodorant all find their way to your hotel room, campsite, or wherever freshening-up is in order. Machine washable and...
Handpresso Auto
Auto
Handpresso Outdoor Set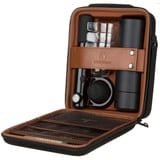 Over the course of our cycling careers, we've easily spent hundreds if not thousands of dollars on mid-ride coffees. Obviously, we like coffee on the go, and you can't beat espresso for a quick jolt to energize flagging legs and get you over that final hill before home. At a mere 8. 6 inches long...
Handpresso Unbreakable Outdoor Cups
Unbreakable Outdoor Cups
Handpresso Wild Hybrid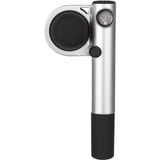 Wild Hybrid
One Industries One Umbrella
When it comes weather protection it's hard to beat the utility of One Industries One Umbrella. Whether you're post-ride tailgating and need a break from the sun or you're waiting out a quick drizzle, the One Umbrella will be there for you.
Park Tool Bottle Opener - BO-2C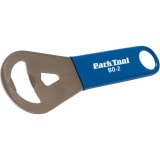 Retail Price:
$6.95
Our Price: $5.56
buy now
If there's one tool you want to work no matter what, it's your bottle opener. Thankfully, Park Tool engineered the BO-2C Bottle Opener to provide maximum leverage, and comes complete with a lifetime warranty. The trademark Park Tool Blue vinyl-dipped handle ensures a solid grip, so you never have...
Park Tool Wall Mount Bottle Opener - BO-5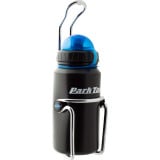 Retail Price:
$19.95
Our Price: $15.96
buy now
Don't waist precious time searching for an opener for your liquid refreshment; hang the Park Tool BO-5 Wall Mount Bottle Opener and holder in an easily accessible spot for instant beverage gratification.
<< Prev | 1 | 2 | 3 | 4 | Next >>