Books Magazines Gifts - Road Bike Shop
Shop
>
Accessories
>
Books, Magazines & Gifts
>
Books, Magazines & Gifts
Assos Espresso Set (2 Sets)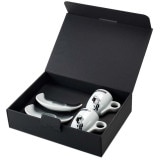 We're aware that the culture of cycling involves many intricacies, some of which take years to fully embrace and understand. However, one commonality among those in the shaved leg realm is fairly intuitive, as it involves an obsessive attraction to all things caffeinated. After all, there's a...
Brooks Slender Leather Grips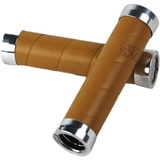 Retail Price:
$90.00
Our Price: $36.00
buy now
If your urban bike needs a makeover, use Brooks' Slender Leather Grips to give it a timeless, classic touch. The Leather Grips are made from a combination of vegetable-tanned leather -- the same leather used for Brooks' saddles -- and cork tape for comfort and durability. They utilize an aluminum...
Burton Kit
We sat around all weekend trying to think of witty things to say about the Burton Kit, but it just burned us out. The fact is, if you know what the Kit is for, then you know why you need it. If you don't, you don't. It's that simple. Flame holderGlass strapTree pouchStabby pokey
Campagnolo BIG Corkscrew
Don't use a penknife corkscrew to open that Italian bottle of wine. Celebrate your favorite riders tearing it up on the World Tour scene with the Campagnolo BIG Corkscrew. Fashioned in the traditional rabbit-ear style, this beautiful corkscrew features a bronze-finished, hardened steel...
CatEye Yamabiko Bell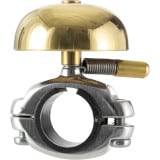 Bells aren't always the coolest accessory for your ride. Worse, mandatory bell laws in some areas of the country (lookin' at you, NYC) basically require you to dial up the dorkiness a bit, which can be seriously uncool for certain machines. With bells like the CatEye Yamabiko, however, you can at...
Green Guru Gear Bike Tube Travel Kit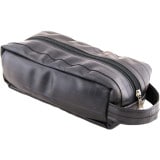 Retail Price:
$29.95
Our Price: $25.45
buy now
You won't forget your toothbrush when you bring along the Green Guru Travel Kit. Built using recycled materials (bike tubes) the Travel Kit ensures your toothbrush, razors, and deodorant all find their way to your hotel room, campsite, or wherever freshening-up is in order. Machine washable and...
Handpresso Unbreakable Outdoor Cups
As espresso enthusiasts, we insist on certain conditions during the ritual of coffee preparation. Among these is a prohibition on paper, metal, or oversized cups. Handpresso's Unbreakable Outdoor Cups mean that we can observe this prohibition while enjoying cafe from our Wild Hybrid mobile press...
Handpresso Wild Hybrid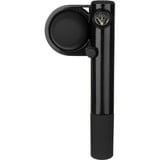 Sometimes the world is a cruel place. This is especially true when you're out in it -- camping, stuck at the office, stuck camping at the office, whatever -- and you can't get an espresso. The people at Handpresso are just as irrationally insistent on getting their espresso anywhere, and getting...
MiiR Coffee Cup - 12oz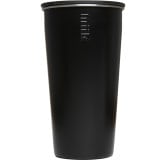 We're not here to give you an ethics lesson, and neither is MiiR. However, the facts are the facts, and more people are dying every year from unsafe drinking water. In fact, over the time that it takes for you to drink a cup of coffee, around 63 people will die from a water-born illness. With...
Park Tool Stainless Steel Spork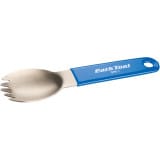 Retail Price:
$7.49
Our Price: $6.74
buy now
There are few aggravations more profound, more debilitating, more inhumane, than sitting down at your bench for a well-earned bite to silence your screaming stomach, only to look around and realize that those damn spider monkeys stole your utensils -- AGAIN. Fear not, however, for the Park Tool...
<< Prev | 1 | 2 | 3 | Next >>