Books Magazines Gifts - Road Bike Shop
Shop
>
Accessories
>
Books, Magazines & Gifts
>
Books, Magazines & Gifts
Assos Espresso Set (2 Sets)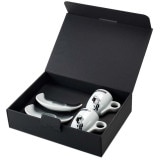 We're aware that the culture of cycling involves many intricacies, some of which take years to fully embrace and understand. However, one commonality among those in the shaved leg realm is fairly intuitive, as it involves an obsessive attraction to all things caffeinated. After all, there's a...
Burton Kit
Retail Price:
$24.95
Our Price: $13.72
buy now
We sat around all weekend trying to think of witty things to say about the Burton Kit, but it just burned us out. The fact is, if you know what the Kit is for, then you know why you need it. If you don't, you don't. It's that simple. Flame holderGlass strapTree pouchStabby pokey
CatEye Flex Tight Bell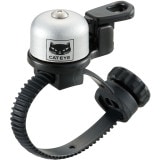 The CatEye Flex Tight Bell is the answer to your problem of what bell to pick up if you need to fit your dinger around a section of your handlebar, or any other part of your bike, where most bell clamps won't fit. The tool-free adjustable plastic band snugs up on anything with a diameter of 19 to...
CatEye Limit Bell
Need a dinger, but don't have a lot of room on your handlebar? Keep it light, tight, and simple with the CatEye Limit Bell. The aluminum dome rings loud and clear while the grooved lever is easy to pull from virtually any position, whether mounted on the top or bottom of the handlebar. Available...
CatEye Yamabiko Bell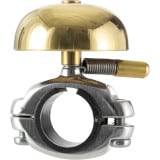 Bells aren't always the coolest accessory for your ride. Worse, mandatory bell laws in some areas of the country (lookin' at you, NYC) basically require you to dial up the dorkiness a bit, which can be seriously uncool for certain machines. With bells like the CatEye Yamabiko, however, you can at...
Chris King Cup and Saucer Set
We're all familiar with the signature buzz of Chris King's R45 hubs, and, love it or hate it, that noise is inseparably linked to a history of cycling design we're comfortable describing as precise, meticulous, and -- if you'll allow us a moment of hyperbole -- borderline-obsessive. The Chris...
Chris King Espresso Tamper
Many of the cyclists we know approach anything relating to machine or ride with an attention to detail that borders on the spiritual. Everything from the nuanced rituals we observe while wrapping our bars to the regimented process of assembling gear for a cold-weather ride is often precisely...
Green Guru Gear Bike Tube Travel Kit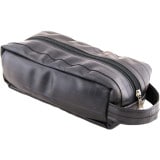 Retail Price:
$29.95
Our Price: $25.45
buy now
You won't forget your toothbrush when you bring along the Green Guru Travel Kit. Built using recycled materials (bike tubes) the Travel Kit ensures your toothbrush, razors, and deodorant all find their way to your hotel room, campsite, or wherever freshening-up is in order. Machine washable and...
Handpresso Auto
Retail Price:
$199.00
Our Price: $159.20
buy now
We know that it's a little strange to have car accessories on Competitive Cyclist, but the Handpresso Auto espresso maker presents a unique case. We've always associated coffee, and especially espresso, with cycling, and this is a way to use that association to introduce a little cycling culture...
Handpresso Outdoor Set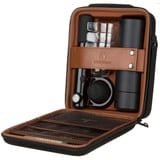 Retail Price:
$199.99
Our Price: $179.99
buy now
Ever wanted to make espresso halfway along some epic bike tour or atop a scenic mountain? The Handpresso Outdoor Set gives you the freedom to brew delicious and invigorating espresso anywhere, thanks to its ultra-portable size and quick-brewing Handpresso pump. The kit's carrying case comes in at...
<< Prev | 1 | 2 | 3 | 4 | Next >>