Kids Bikes - Road Bike Shop
Shop
>
Bikes
>
Kids' Bikes
Diamondback Octane 20" Complete Kids' Bike - 2015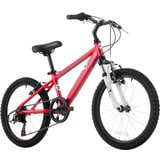 Retail Price:
$260.00
Our Price: $221.00
buy now
Get junior started on the right foot with the Diamondback Octane 20 Complete Bike. The Octane is equipped with a lightweight aluminum frame, so it's easier to pedal hill and easier to hang up in the garage. Unlike the bikes you see at the local department store, the Octane is a real mountain bike...
Diamondback Octane 24" Complete Kids' Bike - 2015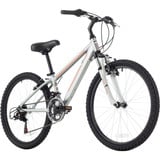 Retail Price:
$300.00
Our Price: $255.00
buy now
The Diamondback Octane 24 is lightweight and sturdy and is the perfect way to get your kid excited about trail riding. The Octane 24 is built with 6061 aluminum frame, making it lighter and much easier to pedal uphill and generally more fun for any kind of two-wheeled adventure. The suspension...
GT Aggressor 20" Complete Kids' Bike - 2015
Getting your first real bike is an event. Maybe you come downstairs to find it under the Christmas tree, or maybe you're blindfolded and led into the garage, or maybe you even go to the shop to pick it out yourself. Regardless of how he gets it, your ankle-biter will be stoked on the GT Aggressor...
GT Aggressor 24" Complete Bike - Kids' - 2015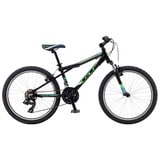 The GT Aggressor 24in Boy's Bike may sound like a scary machine, but it's far more inviting than intimidating. Young riders will love its looks, capability, and durability, and they'll be encouraged to get out there and ride. The Aggressor's frame is a big deal here, and by big we mean just right...
MiiR Bambini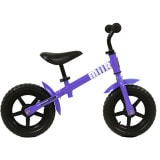 MiiR describes the Bambini as a "full-fledged time machine, spaceship, and motorcycle," which perfectly sums up the potential this balance bike provides the future generation of cyclists. The frame is constructed from durable steel that's thin walled, so, when combined with the lightweight EVA...
SE Bicycles Bronco Bike - 2014
The perfect ride for junior, SE Bicycles Bronco has a low standover height along with short cranks and small handlebars to fit kids not quite ready for a full-on BMX. It's intended for riders fewer than five feet tall and is constructed from Hi-Ten steel for strength. The Bronco comes with a rear...
SE Bicycles Everyday Bike - 2014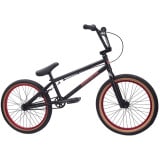 SE Bicycles' Everyday Bike blurs lines so you don't need to shell out for more than one BMX. It's built on a similar geometry as the Hoodrich with a mid-BB and integrated headset, but forgoes Cro-Moly in favor of Hi-Ten steel and eliminates the removable goodies to keep its price down. Please...
SE Bicycles Mini Ripper Bike - 2014
If you go to SE Bicycles' website, you'll find most of the kids bikes residing under the lifestyle tab. That's not where SE placed the Mini Ripper -- it's rightfully categorized among Elite Race Series bikes. The Mini Ripper is much more a precise tool for the track then a corner-store cruiser,...
SE Bicycles PK Ripper Elite Bike - 2014
It's clear SE Bicycles set out to build an Olympic-level frame given the use of 6066 Aluminum Floval Tubing and their race-ready geometry. But that's not where they stopped with the PK Ripper Elite; this Ripper is spec'd with parts that, like the frame, don't lose focus on the goal of winning....
SE Bicycles Ripper Jr Bike - 2014
Like the Mini, SE Bicycles' Ripper Jr. is intended specifically for the track, and shares lightweight frame technology along with premium components. The main difference is an inch longer toptube and slacker seat-tube angle so it has a roomier cockpit for taller riders. Please Note: This bicycle...
<< Prev | 1 | 2 | Next >>