Gift With Purchase - Road Bike Shop
Shop
>
Rule Based Categories
>
Gift With Purchase
Crank Brothers M5 Multitool - GWP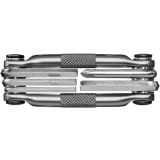 Crankbrothers makes elegant stuff, and the Multi-5 is a perfect example. A lightweight, rust-proof aluminum frame houses the essential tools of the trade: 3, 4, 5, 6mm hex key and a Philips screwdriver. Light and small so you can slip it into a jersey pocket and never know it was there.
Crank Brothers Speedier Lever - GWP
How many times have you tried to change a tire with a tight bead only to crack your tire lever? Or worse yet, have you ever caught your knuckles on the wheel as your hand slipped while gripping a lever? That pain alone makes you want to march your wheel to a mechanic and hand over twenty dollars...
Feedback Sports Fatt Rakk - GWP
Fatt Rakk - GWP
Hammer Nutrition Endurolytes Fizz - GWP
Endurolytes Fizz - GWP
Lol Glow Travel Yoga Mat - GWP
Sometimes the stress and timing of travel threatens to stop your workouts, but those are also the times when you need your yoga workouts the most. Bring along the Lole Glow Travel Yoga Mat, and never miss a session. This 24 x 72in PVC-free mat folds up nicely to fit just about anywhere. Excellent...
Matix Mannysac - GWP
Retail Price:
$19.95
Our Price: $11.97
buy now
Mannysac - GWP
Pow Gloves Staff Stripes Trucker Hat
Staff Stripes Trucker Hat
Skratch Labs Daily Electrolyte Drink Mix - GWP
Between training/competition and day-to-day life, water doesnaTMt always hit the spot -- and equally, sports drinks can be overpowering. This is what Skratch Labs set out to address with the Daily Electrolyte Drink Mix. It's an all-natural electrolyte mix for consumption when the other options...
Suunto Ambit 2 Strava Premium 90 Day Membership - GWP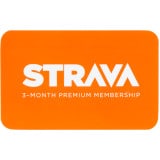 With the Strava Premium Membership, you unlock even more ways to train efficiently, keep your motivation up, and connect with others. Going Premium takes your dedication to the next level with an extended range of tools and features, including a "Suffer Score," filtered leaderboards, real-time...