Water Bottles Cages - Road Bike Shop
Shop
>
Accessories
>
Water Bottles & Cages
PRO Fiberglass Bottle Cage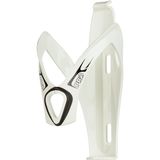 Retail Price:
$19.99
Our Price: $8.00
buy now
You can buy bottle cages made of carbon fiber, secret NASA composites, and magic, or you can grab the PRO Fiberglass Bottle Cage. It is, unsurprisingly, made of fiberglass, and while it's seriously affordable, it still weighs just 32g, so it won't slow you down or cost you that podium spot.
PRO Storage Bottle
Need to carry tools, snacks, sand, drink powder, cool rocks, pencils, extra socks, or any other small gear on your next ride, but hate saddle bags? Carry your gear in the PRO Storage Bottle. It slips easily into 74mm water bottle cages and has a watertight lid that keeps your gear safe no matter...
PRO Tri Aerofuel Bottle Set
With an aerodynamic design that's perfect for triathlons and time trials, the PRO Tri Aerofuel Bottle Set keeps you hydrated without slowing you down. Extendable slide-on brackets and hook-and-loop straps fit on any bars and, at just 45g, you won't be weighed down while you're pedaling for the...
PRO Tri Cage Saddle Mount
Seconds count during competitive triathlons and time trials, which is why aerodynamic gear like the Pro Tri Cage Saddle Mount matters. By mounting onto your saddle rails instead of your frame, this mount reduces air resistance and keeps your bottle easily accessible. The mounting hardware...
PRO UD Carbon Bottle Cage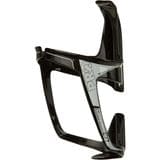 At just 24g, the advantage of the PRO UD Carbon Bottle Cage is clear. What's not as immediately obvious is that its adjustable but rigid construction holds bottles of all sizes, so you can stay hydrated on all your rides without suffering the weight penalty of a less-carbon bottle cage.
Profile Design Aero HC System
Profile Design's Aero HC System straightforward build makes it one of the most efficient triathlon hydrations systems on the market today. The Aero HC features a BPA-free bottle that is bullet-shaped, and a shrouded straw mount to create the ultimate aerodynamic profile. The system mounts to your...
Profile Design Aerodrink Insulated
For some, their water temperature isn't of a concern. However, most of us would prefer a nice cold drink on a hot day if presented with the option. It's for this reason that Profile Design expanded upon its already successful Aerodrink, by now providing an insulated version. With it, you're able...
Profile Design Aqualite Drink System
If you think that you're experiencing deja vu right now, we understand. Profile Design's Aqualite Drink System is essentially the same Aerodrink that you know and love, only a little bit smaller. Instead of having a 32oz capacity, Profile designed the Aqualite with a smaller 22oz capacity. This...
Profile Design FC25 Drink System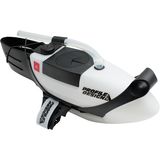 If Profile Design spec'd the larger FC35 for 140. 6-mile courses, then the smaller FC25 Drink System would be your 70. 3 model. It puts everything you need for hydration and caloric-intake needs between your aerobars but shaves off ten ounces of volume for a more compact profile that reduces your...
Profile Design FC25 Drink System Bottle Kit
Whether it's to ward off the accumulation of funk or to maintain a separation between your hydration mix bottles and water-only bottles, Profile Design offers a replacement reservoir for the FC25 Drink System Bottle Kit. Its straw can be switched to a fore or aft position, depending on the...
<< Prev | 1 | 2 | 3 | 4 | 5 | 6 | 7 | 8 | 9 | Next >>