Water Bottles Cages - Road Bike Shop
Shop
>
Accessories
>
Water Bottles & Cages
POC Carbon Bottle Cage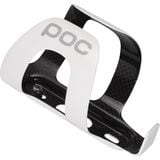 When you've invested serious time and money into getting your bike as light and aero as possible, small things like the POC Carbon Bottle Cage start to make a real difference. At 27 grams, it weighs about the same as a breath of fresh air, but it will help you stay hydrated when you're pushing...
POC Podium Race Bottle
Clutch the POC Podium Race Bottle before pouring replenishing liquids down your throat as you sprint towards the finish line. This 0. 5 liter bottle is great for shorter loops or as a handy backup on longer rides. The self-sealing Jet valve features a high-flow rate for quickly hydrating yourself...
Polar Bottle Cenote Reusable & Recyclable Bladder
Replace that old, funky hydration bladder and freshen up your pack with a Polar Bottle Cenote Reusable and Recyclable Bladder. Although it's made to last as long as non-recyclable bladders, it comes packaged with a couple of friends for easy replacement if you forget to rinse out that old energy...
Polar Insulated Water Bottle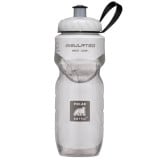 No one would argue that it's not a good idea to use a energy-replacement drink like First Endurance EFS on a ride of any duration or intensity. The only argument you'll get, in fact, is from your taste buds when you try to swallow a mouthful of EFS after you've been riding for 2 hours on a...
Portland Design Works Bar-ista Coffee Cup Holder
It's a fast paced world, take your morning jolt along for the ride with the stylish, alloy Portland Design Works Bar-ista Coffee Cup Holder. The clamp fits 26mm bars, and it's 8cm top diameter tapers slightly to securely hold most coffee cups and travel mugs.
Portland Design Works Bird Cage
Options are near limitless in the world of water bottle cages. Not only in shape, but materials, too. You have options ranging from alloy to steel, titanium, or even carbon fiber. However, few, if any, offer the aesthetic quality of the Portland Design Works Bird Cage. This water bottle cage is...
Portland Design Works Owl Cage
Swoop through the neighborhood in pursuit of the perfect pairing of freshly-made pastry and locally-sourced espresso with the wizened guidance of the Portland Design Works Owl Cage. Unlike traditional, snooze-worthy, bottle-securing affairs, this cage gives a hoot and holds your hydration...
PRO Deluxe Bottle Cage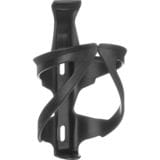 Your water bottle cage is hardly the most glamorous accessory you'll buy for your bike, but having a dependable one is integral to any ambitious ride. PRO doesn't try to do anything radical with its Deluxe Bottle Cage; instead, it offers a lightweight, rigid frame made out of sleek fiberglass...
PRO Fiberglass Bottle Cage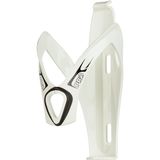 Retail Price:
$19.99
Our Price: $8.00
buy now
You can buy bottle cages made of carbon fiber, secret NASA composites, and magic, or you can grab the PRO Fiberglass Bottle Cage. It is, unsurprisingly, made of fiberglass, and while it's seriously affordable, it still weighs just 32g, so it won't slow you down or cost you that podium spot.
PRO Storage Bottle
Need to carry tools, snacks, sand, drink powder, cool rocks, pencils, extra socks, or any other small gear on your next ride, but hate saddle bags? Carry your gear in the PRO Storage Bottle. It slips easily into 74mm water bottle cages and has a watertight lid that keeps your gear safe no matter...
<< Prev | 1 | 2 | 3 | 4 | 5 | 6 | 7 | 8 | 9 | Next >>