Water Bottles Cages - Road Bike Shop
Shop
>
Accessories
>
Water Bottles & Cages
Polar Insulated Water Bottle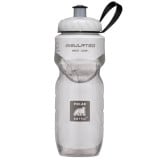 No one would argue that it's not a good idea to use a energy-replacement drink like First Endurance EFS on a ride of any duration or intensity. The only argument you'll get, in fact, is from your taste buds when you try to swallow a mouthful of EFS after you've been riding for 2 hours on a...
Portland Design Works Bar-ista Coffee Cup Holder
It's a fast paced world, take your morning jolt along for the ride with the stylish, alloy Portland Design Works Bar-ista Coffee Cup Holder. The clamp fits 26mm bars, and it's 8cm top diameter tapers slightly to securely hold most coffee cups and travel mugs.
PRO Deluxe Bottle Cage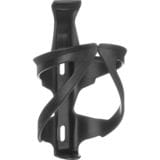 Your water bottle cage is hardly the most glamorous accessory you'll buy for your bike, but having a dependable one is integral to any ambitious ride. PRO doesn't try to do anything radical with its Deluxe Bottle Cage; instead, it offers a lightweight, rigid frame made out of sleek fiberglass...
PRO Fiberglass Bottle Cage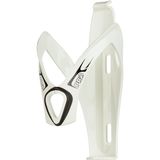 Retail Price:
$19.99
Our Price: $8.00
buy now
You can buy bottle cages made of carbon fiber, secret NASA composites, and magic, or you can grab the PRO Fiberglass Bottle Cage. It is, unsurprisingly, made of fiberglass, and while it's seriously affordable, it still weighs just 32g, so it won't slow you down or cost you that podium spot.
PRO Storage Bottle
Need to carry tools, snacks, sand, drink powder, cool rocks, pencils, extra socks, or any other small gear on your next ride, but hate saddle bags? Carry your gear in the PRO Storage Bottle. It slips easily into 74mm water bottle cages and has a watertight lid that keeps your gear safe no matter...
PRO Tri Aerofuel Bottle Set
With an aerodynamic design that's perfect for triathlons and time trials, the PRO Tri Aerofuel Bottle Set keeps you hydrated without slowing you down. Extendable slide-on brackets and hook-and-loop straps fit on any bars and, at just 45g, you won't be weighed down while you're pedaling for the...
PRO Tri Cage Saddle Mount
Seconds count during competitive triathlons and time trials, which is why aerodynamic gear like the Pro Tri Cage Saddle Mount matters. By mounting onto your saddle rails instead of your frame, this mount reduces air resistance and keeps your bottle easily accessible. The mounting hardware...
PRO UD Carbon Bottle Cage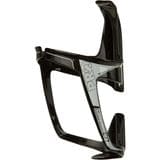 At just 24g, the advantage of the PRO UD Carbon Bottle Cage is clear. What's not as immediately obvious is that its adjustable but rigid construction holds bottles of all sizes, so you can stay hydrated on all your rides without suffering the weight penalty of a less-carbon bottle cage.
Profile Design Aero HC System
Profile Design's Aero HC System straightforward build makes it one of the most efficient triathlon hydrations systems on the market today. The Aero HC features a BPA-free bottle that is bullet-shaped, and a shrouded straw mount to create the ultimate aerodynamic profile. The system mounts to your...
Profile Design Aerodrink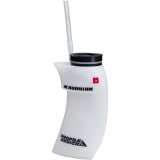 Breaking your aerodynamic position won't help you break any records. That's why Profile Design created the Aerodrink. With it, you're able to store your hydration between your aero extensions. So, you'll be able to rehydrate without deviating from your sweet spot. Even better, the bottle's...
<< Prev | 1 | 2 | 3 | 4 | 5 | 6 | 7 | 8 | 9 | 10 | Next >>