Water Bottles Cages - Road Bike Shop
Shop
>
Accessories
>
Water Bottles & Cages
Profile Design FC25 Drink System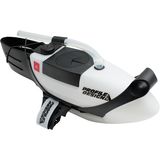 If Profile Design spec'd the larger FC35 for 140. 6-mile courses, then the smaller FC25 Drink System would be your 70. 3 model. It puts everything you need for hydration and caloric-intake needs between your aerobars but shaves off ten ounces of volume for a more compact profile that reduces your...
Profile Design FC25 Drink System Bottle Kit
Whether it's to ward off the accumulation of funk or to maintain a separation between your hydration mix bottles and water-only bottles, Profile Design offers a replacement reservoir for the FC25 Drink System Bottle Kit. Its straw can be switched to a fore or aft position, depending on the...
Profile Design FC35 Drink System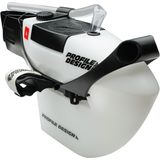 Fumbling at pockets and down tube-mounted water bottle cages during the middle leg of a 140. 6 mile event can cost precious seconds and energy when every gram of drag dodged and every watt expended count. Profile Design's FC35 Drink System handles storage, hydration, and even head unit issues...
Profile Design FC35 Drink System Bottle Kit
The only potential drawback with the water reservoir in the FC35 Drink System is the possibility of accumulating funk or the lingering taste of hydration mix flavoring when you're just using water on a training ride. Having a spare FC35 Drink System Bottle Kit on hand lets you replace the...
Profile Design Rear Mount System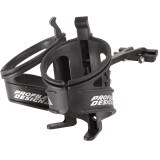 Did your bike come without bottle cage mounts, or do you just get sick of having to reach all the way down to the down tube to hydrate? Profile Design has the answer to all of your problems. The Rear Mount bottle cage system mounts directly to your seat rails and carries not one, but two standard...
Profile Design RMC Carbon Fiber Rear Mount with Kage
In a normal world, most people would take a shower and go home after T1. However, this is where the real racing begins in a triathlon. And over the next leg of unsupported tarmac, it's crucial to stay as hydrated as possible. For this reason, Profile Design created the RMC Carbon Fiber Rear Mount...
Profile Design Universal Aerodrink Bracket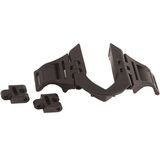 We know that we're not blowing any minds when we say that moving out of your 'aero' position amounts to a loss in time. However, the very act of hydration demands this. Well, that was until Profile Design created the Universal Aerodrink Bracket. This bracket mounts to your extension bars, leaving...
Skratch Labs Big Mouth Bottle
The Big Mouth Bottle makes everything easier. Adding drink mix? No problem. Ice cubes? A breeze. And then you screw the cap down and it doesn't leak. That pretty much makes it the perfect water bottle. And it'll hold 21 ounces of your favorite 'secret drink mix.'
Skratch Labs Polar Bottle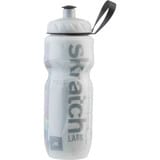 Chilling your favorite exercise beverage for twice as long as a non-insulated bottle, the Skratch Labs Polar Bottle ideally mates beverage-cooling insulation with the pliability needed to squeeze and gulp hydration on-the-go. Fill this 20-ounce bottle with your favorite beverage and ice for hours...
Specialized Water Bottles Competitive Cyclist Water Bottle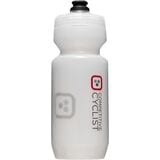 Stay properly hydrated without dealing with a funky aftertaste when you're sipping from the 22-ounce Competitive Cyclist Water Bottle. Made in the USA with a low-density polymer, this water bottle is freezer-friendly and incredibly easy to grip when you're grinding away on long rides. Its...
<< Prev | 1 | 2 | 3 | 4 | 5 | 6 | 7 | 8 | Next >>